Soodus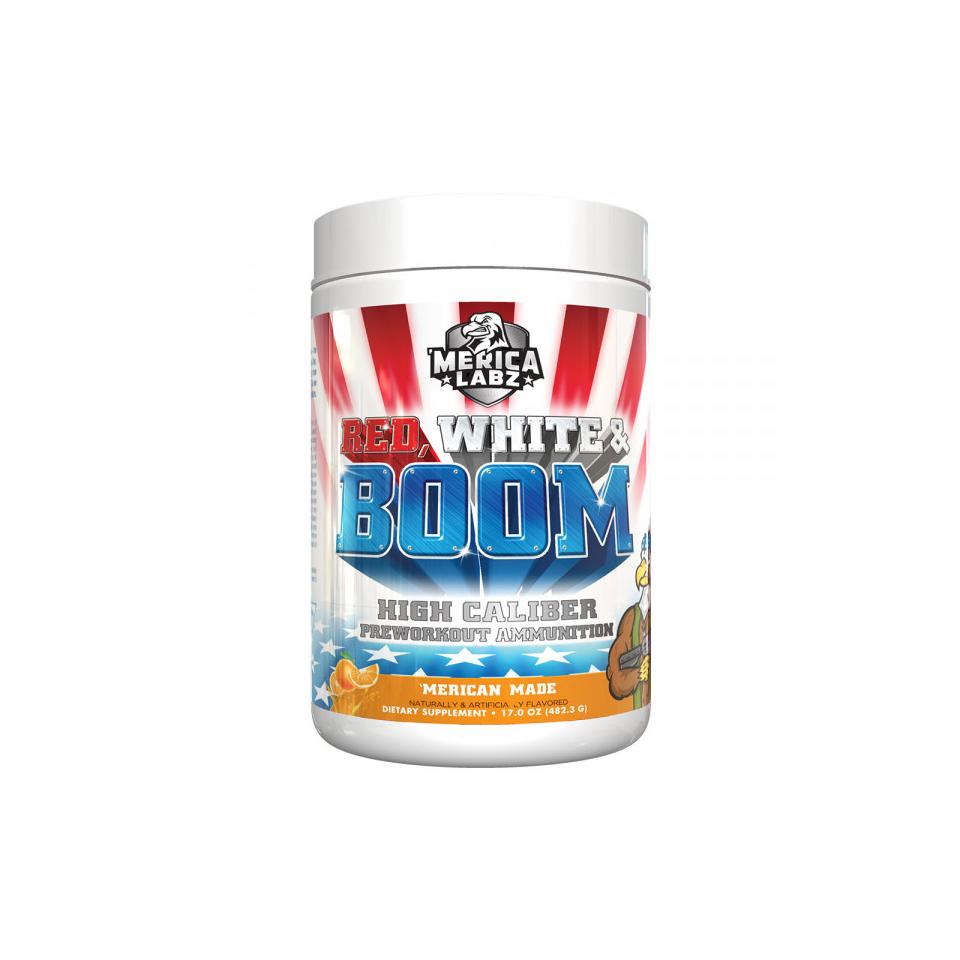 Zoom
'MERICA LABZ RED, WHITE & BOOM | HIGH CALIBER PRE-WORKOUT AMMUNITION
'Merica Labz Red, White & Boom is the latest and greatest in the Pre-Workout Category that details ingredients that not only keep you energized but help you sustain muscle endurance throughout your workout. Life, liberty, and pre-workout energizing mega-crushfests – the American way. You know the feeling you get on Veteran' s Day, watching the American flag nobly twist in the wind, while a true patriot belts out the Star Spangled Banner? Yeah, us too. So we mixed it with some wicked stims, some performance modulators, and bottled it.
HIGHLIGHTS OF 'MERICA LABZ RED, WHITE & BOOM:
Intense Energy and Performance

Increased Muscle Endurance

Increased Blood Flow

Promotes Recovery Time

Highly Researched Ingredients
You should take Merica Labz Red White & Boom 30 minutes before you plan to start your workout. Take Merica Labz Red White & Boom on workout days only. If possible, try to take Merica Labz Red White & Boom on an empty stomach at least 1 hour after a meal or 30 minutes after a protein shake. Mix 1 serve (1 scoop) with water in a iFit shaker and get ready to dominate your workout! Mix Merica Labz Red White & Boom with as much water as you require to get your desired taste and level of sweetness. iFit recommends using Merica Labz Red White & Boom for 8 - 12 weeks straight, followed by a 2 - 4 week break.