Laost otsas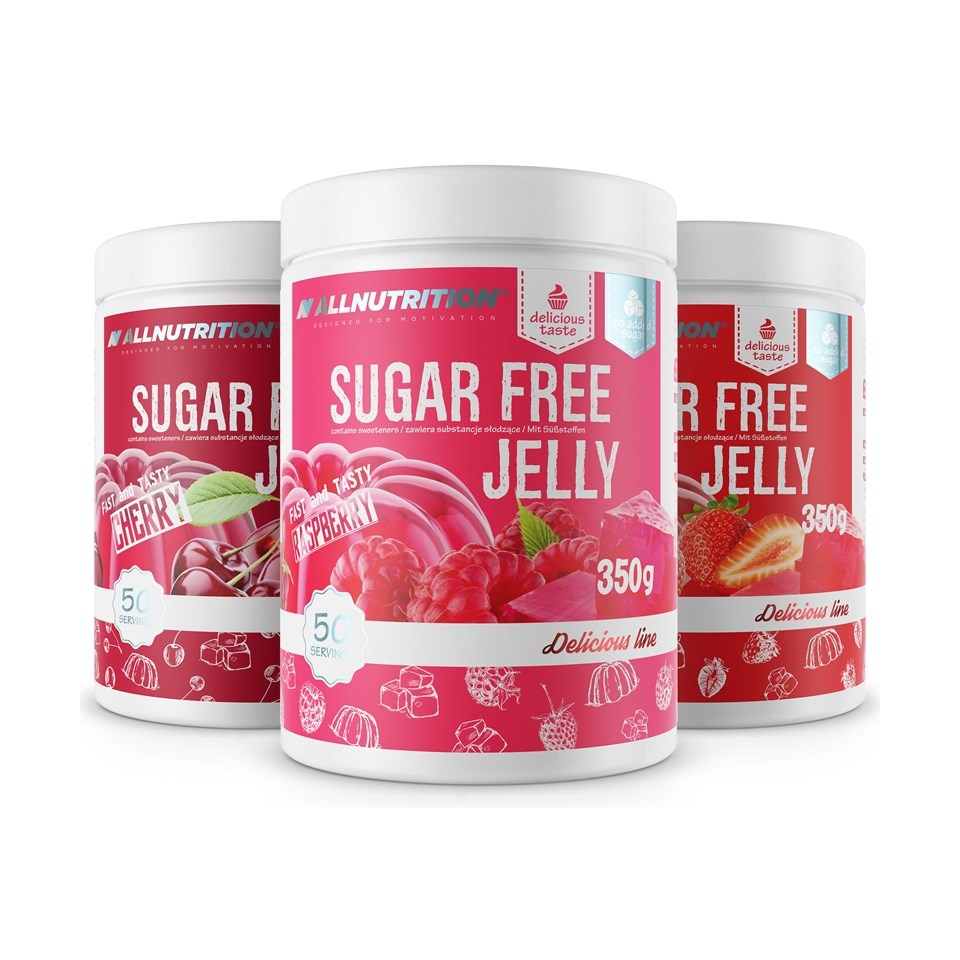 Zoom
AllNutrition Delicious Line Sugar Free Jelly is a low-calorie jelly that you can prepare quickly and easily.
One serving contains only 25 kcal and not a single gram of sugar!
Let your imagination run wild and prepare your delicious low-calorie dessert or cake by adding your favorite additions, e.g. fruit, whipped cream or ice cream. Sugar Free Jelly is exceptionally clear and quickly sets.
If you fancy something original and new then Sugar Free Jelly is for you.
The delicious, diet free Jelly Sugar Free Jelly is available in three different refreshing flavors, you will certainly find your favorite among them. One package is enough to prepare up to 50 delicious tasting portions.
The most important information about AllNutrition Delicious Line Sugar Free Jelly
very low caloric content - 25kcal per serving (1 bowl)
sets quickly
zero sugar
clear
versatile uses
intense, fruity flavors
excellent taste and consistency
perfect variety to your daily diet
totally guilt free
Ingredients: pork gelatin, acidity regulator: citric acid, freeze-dried fruits (5%), dye: black carrot anthocyanins, sweeteners: sucralose, steviol glycosides, natural aroma
Do not use if you are allergic to any component of the product.
Allergens: may contain eggs, nuts, including peanuts, gluten-containing cereals and their derivatives
Nutritional values in 100g jelly after preparation: energy value 12kcal / 50kJ, fat 0g (including saturated fat 0g), carbohydrate 1.2g (including sugars 0g), protein 1.9g, salt 0g
Nutritional values in 207g of ready jelly (7g of product + 200ml of water): energy value 24.8kcal / 103.5kJ, 0g fat (including 0g saturated fat), 2.4g carbohydrates (including 0g sugars), 3.9g protein, salt 0g
Preparation: 7g of product (1 flat tablespoon) pour into a container with 200 ml of hot water. Then stir vigorously until completely dissolved. After cooling, put the dish in the fridge so that the jelly concentrates.
Storage: Store in a dry place at temperatures between 5 ° C and 25 ° C