Soodus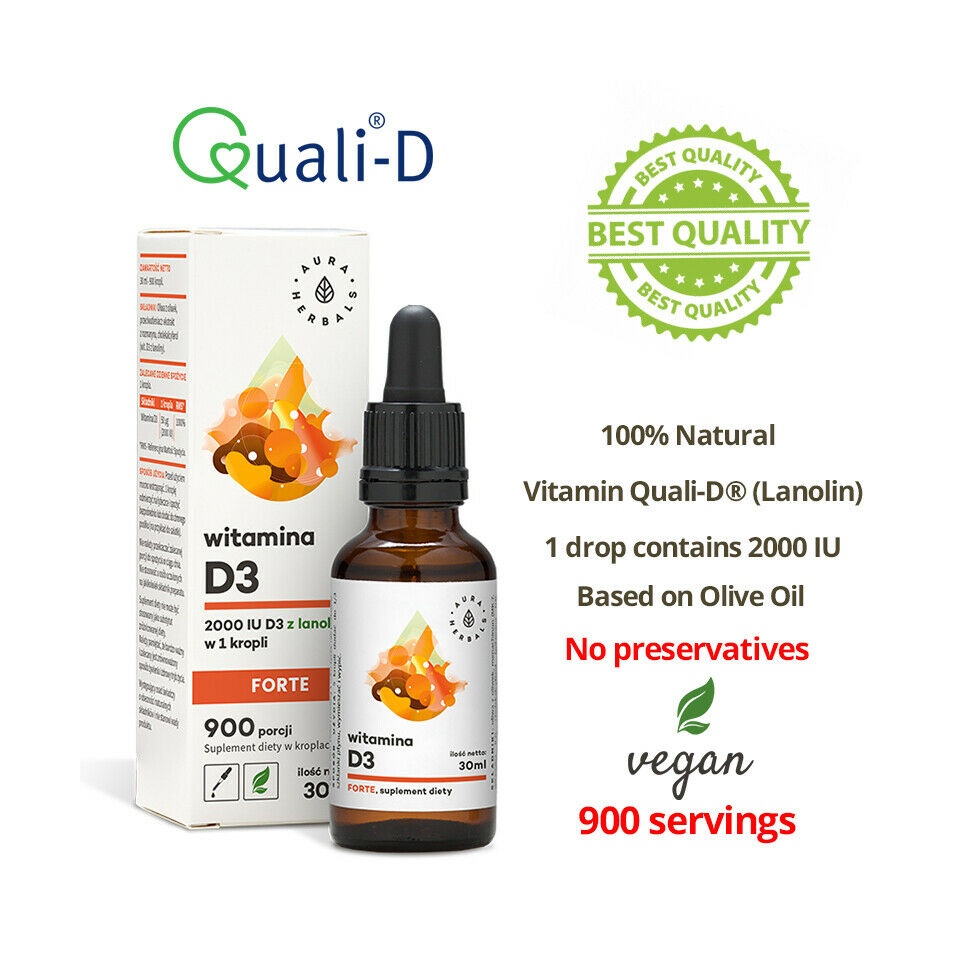 Zoom
Dietary supplement in drops, by Aura Herbals
Vitamin D3 Forte - 2,000 IU in 1 drop - natural origin - 900 daily portions (30 ml)
900 drops, each containing 2,000 IU of Vitamin D3
natural source of Vitamin D3 (lanolin)
the simplest composition, with no unnecessary additives
vitamin dissolved in olive oil - adequate absorption without consuming extra fats
Vitamin D3 Aura Herbals is of natural origin (obtained from lanolin) and highly soluble in fats.
Vitamin D3 helps in maintaining healthy bones and in the proper functioning of the immune system. Vitamin D3 also supports the proper functioning of muscles.
Directions for use
Shake before use. Measure 1 drop onto a teaspoon and ingest directly or mix with other fat.
Recommended daily intake
Recommended daily portion - 1 drop. 2,000 IU = 50 μg D3 (1,000% (NRV*).
*NRV - Nutrient Reference Value
Important information
Dietary supplement cannot be used as a substitute for a varied diet. Remember that balanced nutrition and a healthy lifestyle are very important and recommended.
Do not use in people who are allergic to any of the ingredients.
Ingredients
Olive oil, antioxidant: natural rosemary extract, cholecalciferol (Vitamin D3 obtained from lanolin).
Net amount
30 ml (900 drops, each containing 2,000 IU of Vitamin D3 (1,800,000 IU D3))
Storage
Keep in dry and cool place.
Keep out of reach of children.