Soodus
Uus toode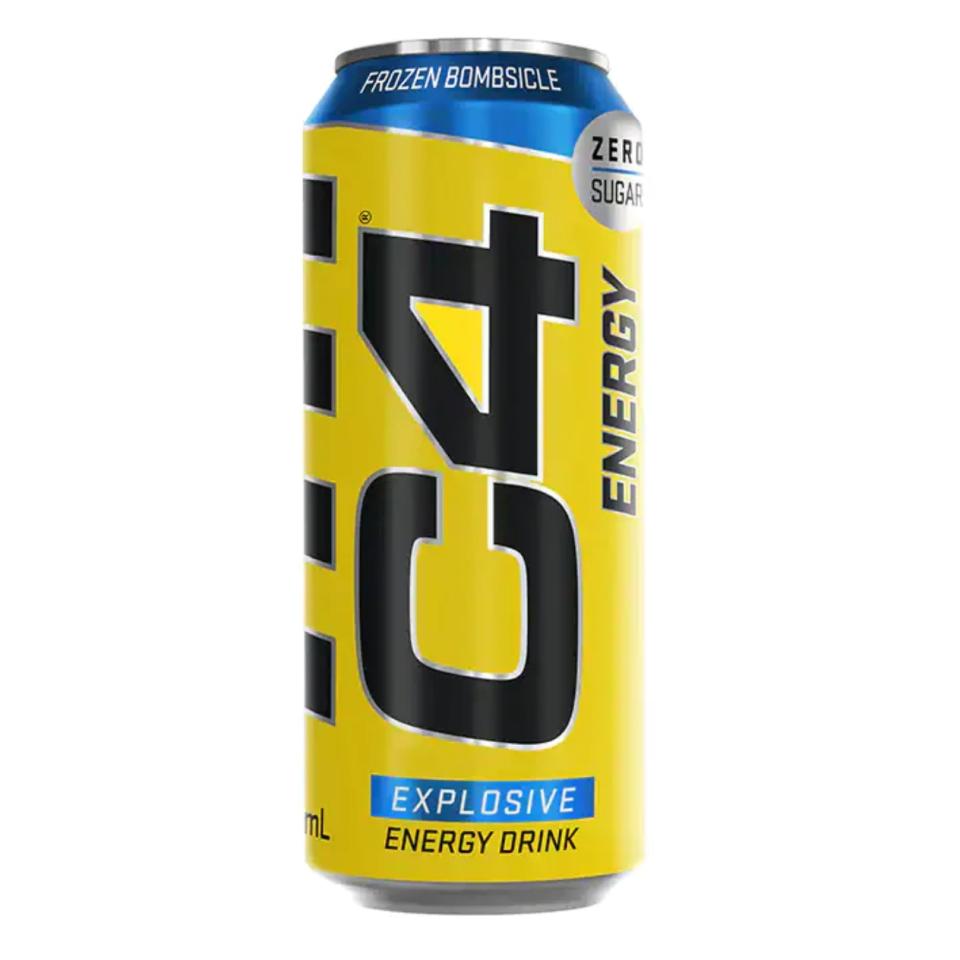 Zoom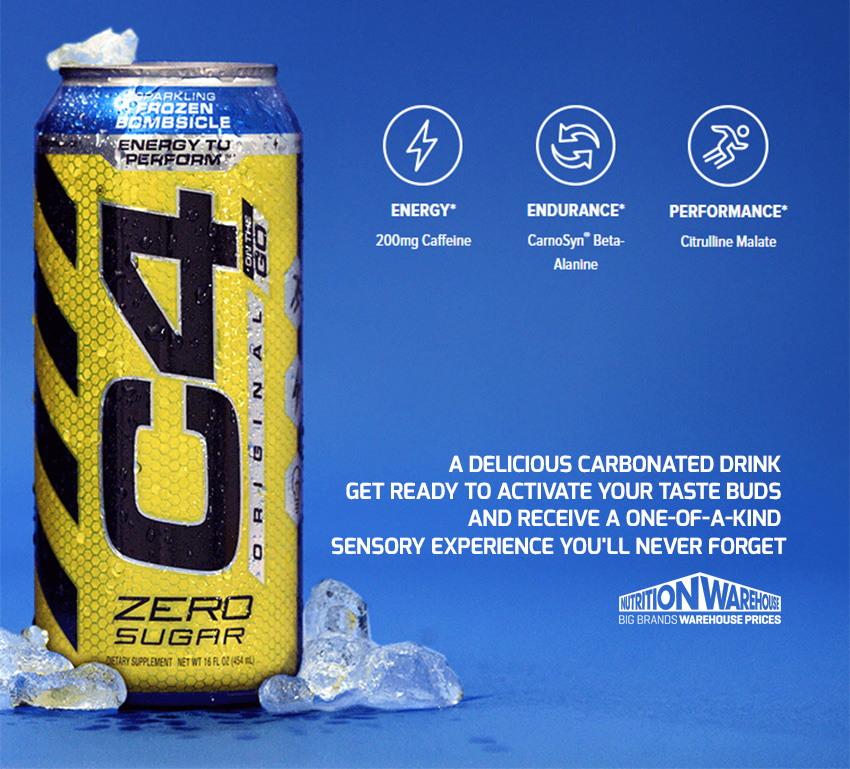 From the makers of the best-selling C4® pre-workout, it now comes in handy ready-to-drink can.
C4 Energy contains vitamins such as Niacin and vitamin B12, which support the reduction of tiredness and fatigue while contributing to normal energy metabolism. Caffeine helps to increase alertness and helps concentration.
C4® is specifically engineered to deliver enhanced energy and performance in the gym, on the field or wherever your fitness journey may take you.
Zero sugar, Zero Carbs, Zero Calories. Big energy, focus and pump!
Caffeine Content: 160mg
Nutritional Information
Per 100ml / 500ml
Energy Kj 22Kj / 108Kj
Energy Kcal 5Kcal / 28Kcal
Fat 0g / 0g
of which saturates 0g / 0g
Carbohydrates 0g / 0g
of which sugars 0g / 0g
Protein 0g / 0g
Salt 0g / 0g
Vitamins –
Niacin 1.25mg (8% RI) / 7.5mg (47% RI)
Vitamin B12 0.25mcg (10% RI) / 1.25mcg (50% RI)
Ingredients: Water, Natural Flavouring, Carbon Dioxide, Acidity Regulators (Malic Acid and Citric Acid), L-Arginine (0.21%), Taurine (0.21%), Betaine (BetaPower®), Sweeteners (Sucralose and Steviol Glycosides), Caffeine Anhydrous, Niacinamide, Cyanocobalamin.
Advisory information: HIGH CAFFEINE CONTENT (32 mg/100 ml). NOT RECOMMENDED FOR CHILDREN OR PREGNANT OR BREAST-FEEDING WOMEN. Do not consume more than 400 mg of caffeine from all sources. This product must be used in the framework of a varied, balanced diet and healthy lifestyle. Do not consume more than one (1) can daily. Do not consume caffeine from other sources while taking this product. KEEP OUT OF REACH OF CHILDREN. This product should not be used if food supplements containing betaine are consumed during the day