Uus toode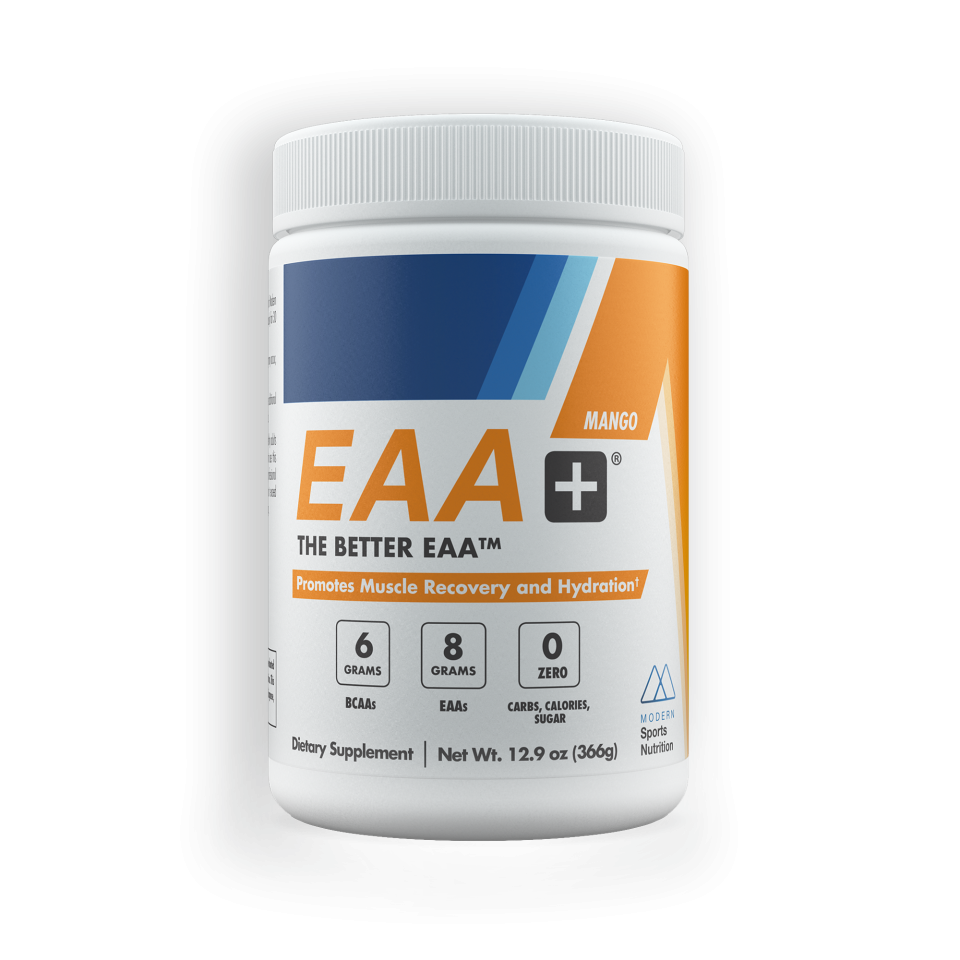 Zoom
The Better EAA™
EAA+ is loaded with EAAs, BCAAs and Electrolytes - Everything You Need to Maximize Muscle Recovery and Hydration.
The advanced EAA+ formula contains Modern Sports Nutrition's Amino Acid Recovery Complex™ that includes 9 Amino Acids with 8 Grams of EAAs with 6 Grams of BCAAs delivered at the clinically studied 2:1:1 BCAA Ratio.
Modern's EAA+ also contains our proprietary Electrolyte Hydration Complex™ featuring Coconut Water Powder, Potassium, and Sodium to provide you with the electrolytes you need to Stay Hydrated when you train or compete.
What are EAAs and What do They do?
Essential Amino Acids can help your muscles recover and grow.
EAAs can be found in Whole Foods and Whey Protein Supplements, but you can't eat grilled chicken while you train and you don't want to chug a protein milkshake during your cardio!
Essential Amino Acid Supplements are Effective, Refreshing, Flavorful and Convenient since they're similar to water in consistency, taste amazingly light & refreshing and are easy to drink anytime, like before or during your workouts when a thick, rich shake would be, shall we say, Gross!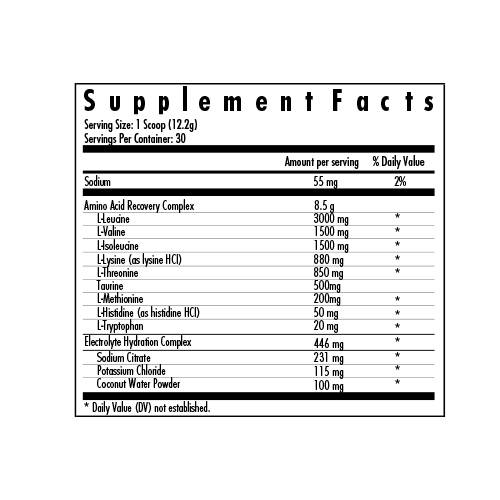 As a dietary supplement, mix 1 serving (1 scoop) of EAA+ in 10-15 ounces (295-445 ml) of cold water and shake vigorously for 30 seconds.