Uus toode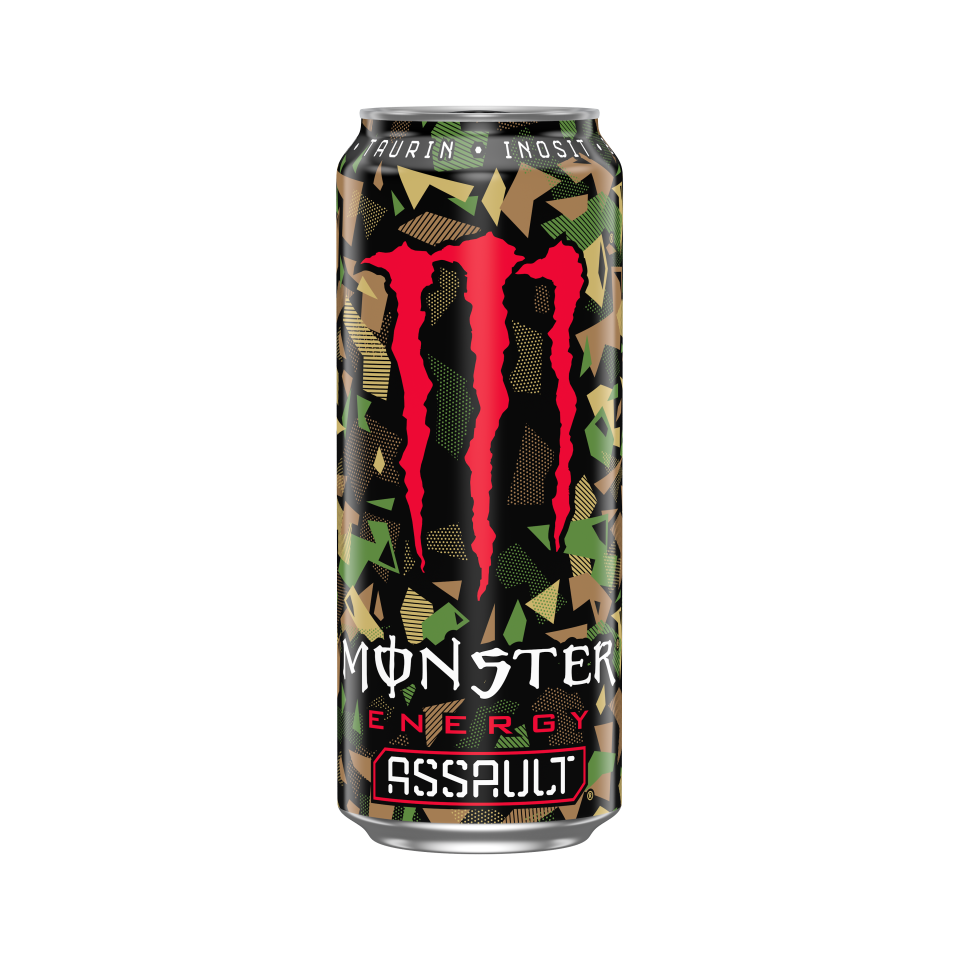 Zoom
Monster Energy Assault
At Monster, we don't get too hung up on politics. We don't care if you're right wing, left wing or a chicken wing.
We dig camo and think it's the perfect cover for our sneak attack on the ordinary.
Newly upgraded, Monster Assault is a flavor revolution unlike anything you've had before. Optimized and fortified by our battle-tested Monster energy blend, Assault will keep you on high alert.
Flavor Profile: Classic Cola + Monster
Viva La Revolution!
AVERAGE NUTRITIONAL VALUES
Per 100ml Per 500ml (%*)
Calorific value 298 kJ 1488 kJ
- 70 kcal 350 kcal (17%)
Carbohydrates 17g 84g (32%)
Of which sugar 17 g 83 g (93%)
Salt 0.18 g 0.90 g (15%)
VITAMINS AND MINERALS
Per 100ml (%**) Per 500ml (%**)
Riboflavin (Vit B2) 0.7mg (50%) 3.5mg (250%)
Niacin (Vit B3) 8.5mg (53%) 43mg (266%)
Vitamin B6 0.8mg (57%) 4.0mg (286%)
Vitamin B12 2.5µg (100%) 13µg (500%)
CONTAINS MINUS QUANTITIES OF FAT, SATURATED FATTY ACIDS, PROTEIN.
*REFERENCE AMOUNT FOR AN AVERAGE ADULT (8400kJ/2000kcal). **% OF NUTRIENT REFERENCE VALUES (NRV)
INCREASED CAFFEINE CONTENT. NOT RECOMMENDED FOR CHILDREN AND PREGNANT OR LACTING WOMEN (32mg/100ml). NOT RECOMMENDED FOR CAFE SENSITIVE PEOPLE. CONSUME RESPONSIBLY AS PART OF A BALANCED AND VARIATED DIET AND A HEALTHY LIFESTYLE. DO NOT MIX WITH ALCOHOL.