Laost otsas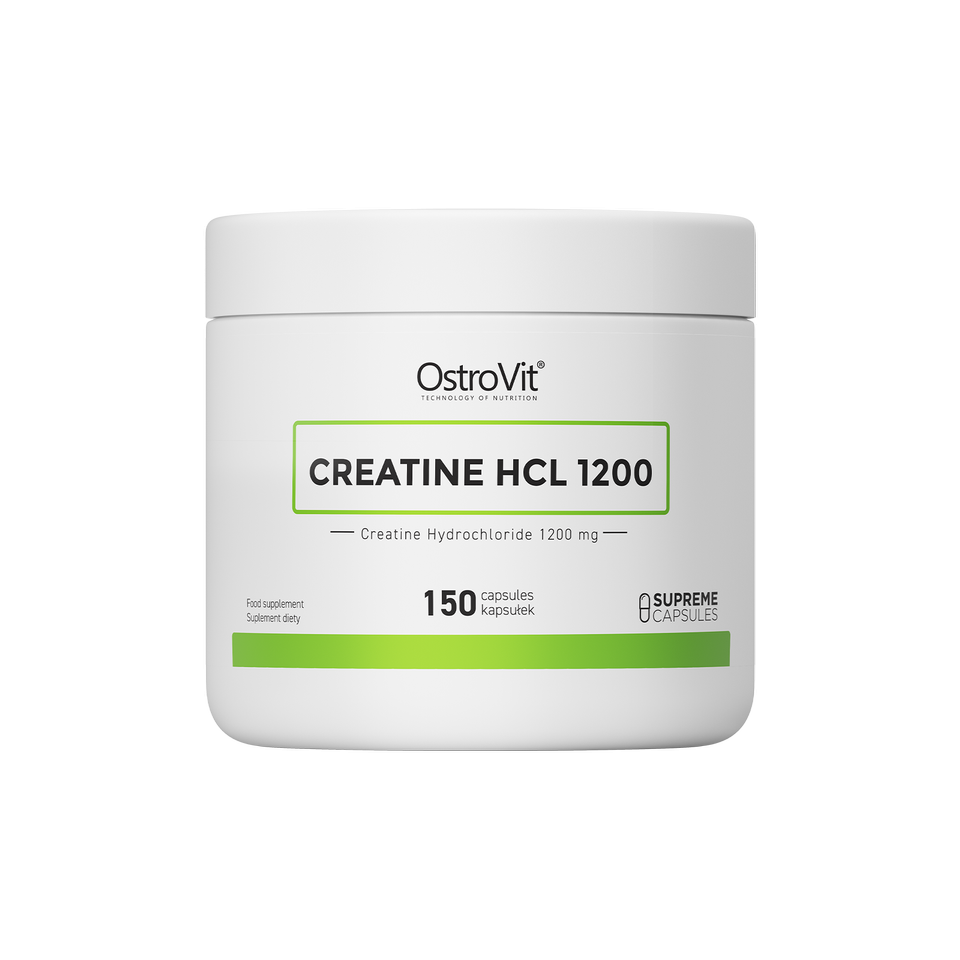 Zoom
OstroVit Supreme Capsules Creatine HCL is the highest quality dietary supplement that is a source of creatine hydrochloride. It is a combination of a creatine molecule together with hydrochloric acid. An excellent proposition for people whose goal is to build clean muscle mass, as well as increase the strength and endurance of the body. The high solubility of OstroVit Supreme Capsules Creatine HC: is one of the main advantages and advantage of this form over other forms of creatine.
150 capsules in the package
The product contains 75 servings
1 serving = 2 capsules
The new product line Supreme Capsules
Creatine hydrochloride - OstroVit Supreme Capsules Creatine HCL
Creatine is an organic chemical compound that occurs naturally in the human body. It is usually delivered with animal products, i.e. meat, eggs or fish. Its beneficial effect is based on a simple mechanism that, by decomposing phosphocreatine in muscles, releases energy in the form of high-energy ATP (adenosine triphosphate) molecules. Despite the fact that creatine is also contained in food, to 100% saturate our muscles with creatine, the only way is its constant supplementation.
When choosing the form of creatine hydrochloride, you pay unprecedented attention to the solubility of the product, which is at least several dozen times better than ordinary creatine monohydrate. Creatine hydrochloride will definitely be better for people who may experience gastric and digestive problems due to creatine monohydrate supplementation.
Properties OstroVit Supreme Capsules Creatine HCL
It works anabolic - supports the construction of pure muscle mass
Increases strength and endurance of the body
Supports the process of reducing body fat
Increases training effectiveness
Accelerates muscle recovery after training
Delays the effect of body fatigue
Excellent solubility
SUPPLEMENT FACTS

| | 5 g (1 portion) | 100 g |
| --- | --- | --- |
| Creatine Hydrochloride | 3000 mg | 60 g |
| -of which creatine | 2310 mg | 46.2 g |
Creatine hydrochloride (HCl), capsule shell (gelatin, purified water).
1 serving: 2 capsules. Training days: one serving immediately before the training, second serving after training. Non-workout days: one serving after waking up.