Soodus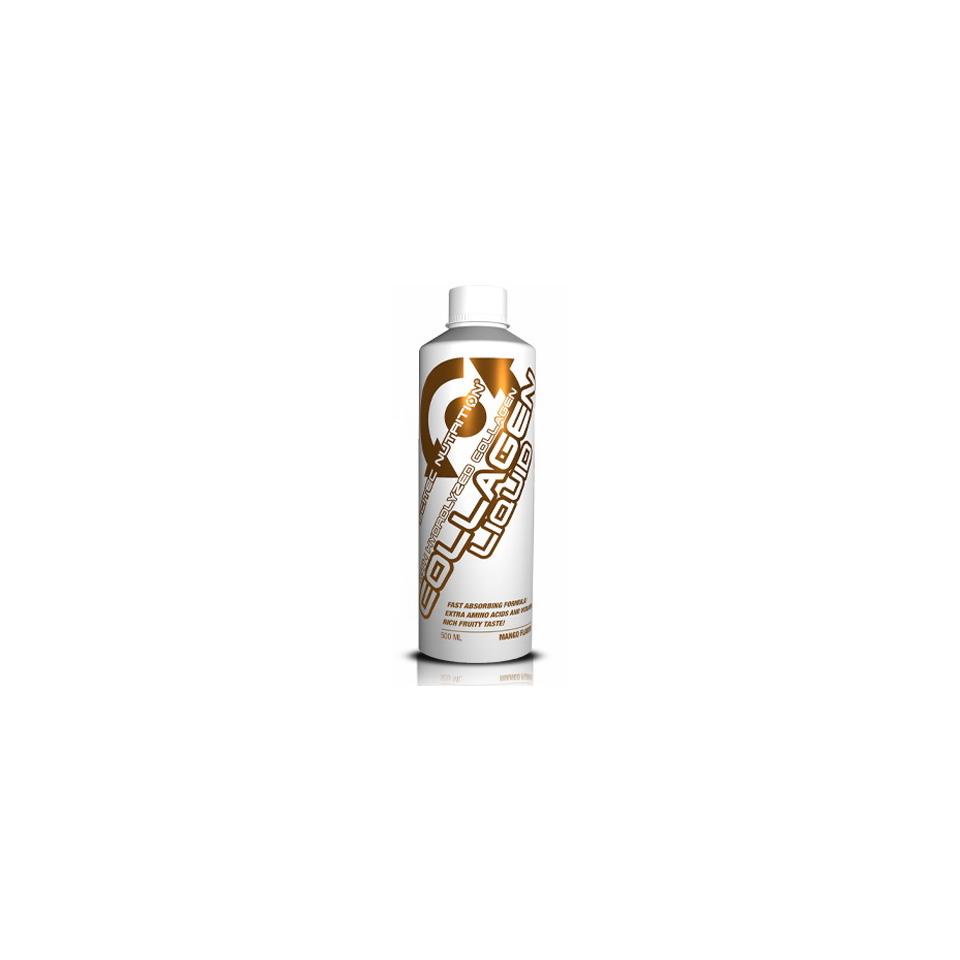 Zoom
Excellent absorption and utilisation
Hydrolyzed Collagen
Extra added amino acids
With Vitamin B6
Precise dosing
Liquid formula
Aspartame free
Delicious Mango flavour
Elegant looking packaging

Suggested to use:
if you are over the age of 25-30
if you have intense workouts, or live an active lifestyle
if your meals are poor in protein
if you would like to use the ˝beauty˝ support quality of Collagen
if you have bad habits (like smoking)
What you should know about Collagen?

Collagen is a group of naturally occurring proteins found in the body. It's a tough, fibrous protein that's an important constituent of connective tissues present in cartilages, tendons, ligaments, skin, nails and hair. It is the most abundant protein in our body!

The production of collagen in human body is decreasing with age. You may be familiar with this feeling when your knees and ankles start 'clicking', it can be more intensive with active lifestyle, regular workouts. Over the age of 25, decreasing of Collagen production can cause weakening in the structure of high collagen containing tissues (like skin, cartilages) and may lose their elasticity.

If you ever heard about Collagen, you may think of a cosmetic product. It is often used in face creams to protect elasticity and hydration of skin. Modern research shows that the collagen containing meal plan can be more efficient for this goal than using it on the skin!

Scitec COLLAGEN LIQUID contains hydrolyzed (predigested) beef collagen peptides, which have fast and high degree of absorption.
Extra Vitamin B6 in the product helps in energy-yielding metabolism, and contributes to normal protein and glycogen synthesis. It also contributes to the reduction of tiredness and fatigue, plus it helps in the maintenance of the immune system!

You can consume LCOLLAGEN LIQUID dissolved in water or as a shot.
NUTRITION INFORMATION
Serving size: 25 ml

25 ml
RI%*

25 ml
RI%*
Energy

159 kJ

2%

Carbohydrate

2.1 g

1%

38 kcal

of which Sugars

2.1 g

2%

Fat

0 g

0%

Protein

7.3 g

15%

of which Saturates

0 g

0%

Salt

0 g

0%

NRV%**

NRV%**
Collagen

5525 mg

L-Arginine

905 mg

Glycine

905 mg

Vitamin B6

0.21 mg

15%

Typical amino acid profile per serving:
L-Alanine

2010 mg

Hydroxyproline

2517 mg

L-Arginine

1736 mg

L-Methionine

220 mg

L-Aspartic Acid

1417 mg

L-Ornithine

12 mg

L-Cysteine

25 mg

L-Phenylalanine

479 mg

L-Glutamine

2390 mg

L-Proline

2757 mg

Glycine

7205 mg

L-Serine

740 mg

L-Histidine

190 mg

L-Threonine

485 mg

L-Isoleucine

360 mg

L-Tyrosine

200 mg

L-Leucine

802 mg

L-Valine

600 mg

L-Lysine

855 mg

*RI%: Reference intake of an average adult (8400 kJ/2000 kcal).




**NRV%: Nutrient Reference Values
INGREDIENTS
Water, Collagen Hydrolysate (from Beef), Fructose, Acid (Citric Acid), Glycine, L-Arginine, Flavor, Preservative (Potassium Sorbate, Sodium Benzoate), Sweetener (Acesulfame-K, Sucralose), Pyridoxine Hydrochloride.
Dilute one serving of COLLAGEN LIQUID (25 ml) in 250 ml water a day. It is recommended to take this product on an empty stomach. Shake well before use. Maybe consumed without dilution.