Who can say no to a delicious creamy pudding? Unfortunately most of what today is called pudding has not much to do with the pudding like the good old days. Today, in most cases, pudding is simply a real sugar bomb with an artificial, chemical flavour.

For a traditional company like Franky's Bakery, which has been committed to the taste of the good old days since 1954, this is simply unacceptable, which is why we have set ourselves the task of creating a delicious pudding, which also deserves the name Pudding. The result of our efforts is sweet pudding, a pudding that tastes as good as in grandmother's time.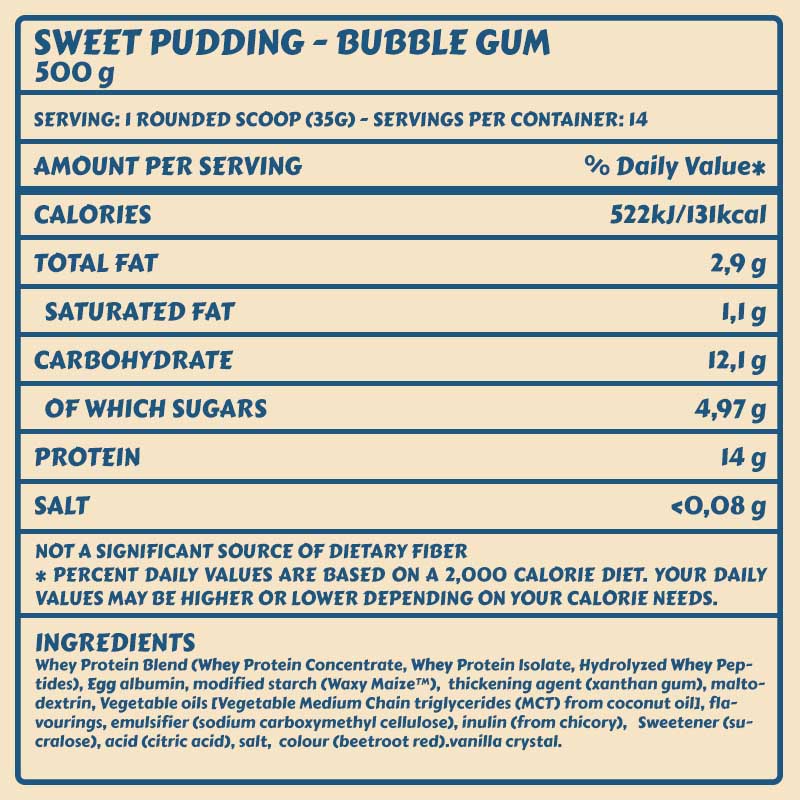 Mix in a shaker bottle: 1 measuring scoop (35 g) with 150 ml cold water or skimmed milk. Shake well for 30 seconds. As a food supplement, take 1 serving daily – any time - anywhere.