Laost otsas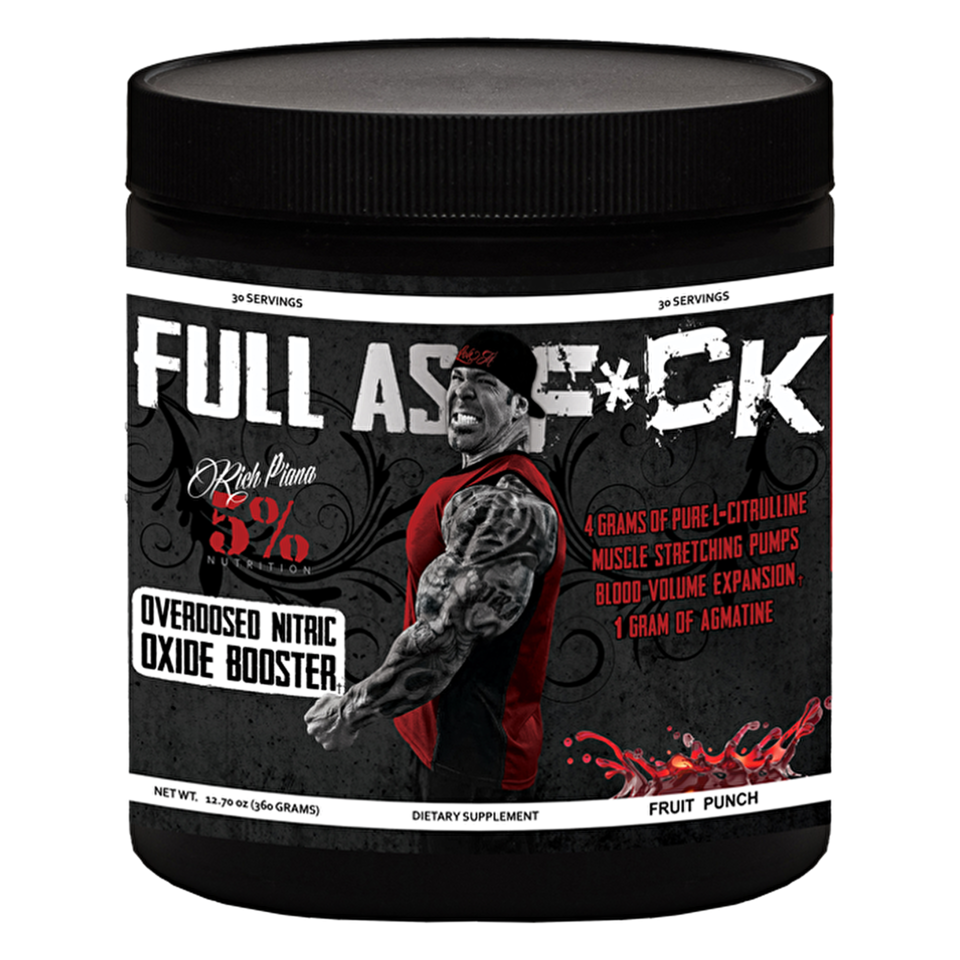 Zoom
Enhances muscle pumps
Reduces fatigue
Improves athletic performance
Full As F*ck is a stimulant-free pre-workout supplement that contains highly dosed ingredients guaranteed to give you a great pump.
An excellent muscle pump can transform your physique right before your eyes, forcing your muscles to look full and firm. There's more than just a visual benefit to a great pump because the extreme increase in blood flow carries needed nutrients and oxygen to your working muscles so you can perform at your best all workout long.
The main ingredient is a non-essential amino acid L-Citrulline, which helps the body to reduce fatigue and maintain power. In particular, it increases Nitric Oxide production, relaxes blood vessels and promotes circulation, reducing fatigue and enhancing strength and power output during exercise.
Serving Size: 1 scoop (12g)
Servings Per Container: 30
Glycerol Monostearate: 1,000g
Citrus (Orange) Powder (Hesperidin): 100mg
Black Pepper Fruit Extract: 5mg
Other Ingredients: Natural Flavours, Citric Acid, Silicon Dioxide, Sucralose, Acesulfame Potassium, Allura Red.
Take 1 Scoop 30 Minutes prior to exercise to get a full pump.
Take 2 Scoops 30 Minutes prior to exercise to get a FULL AS F**K pump!