Laost otsas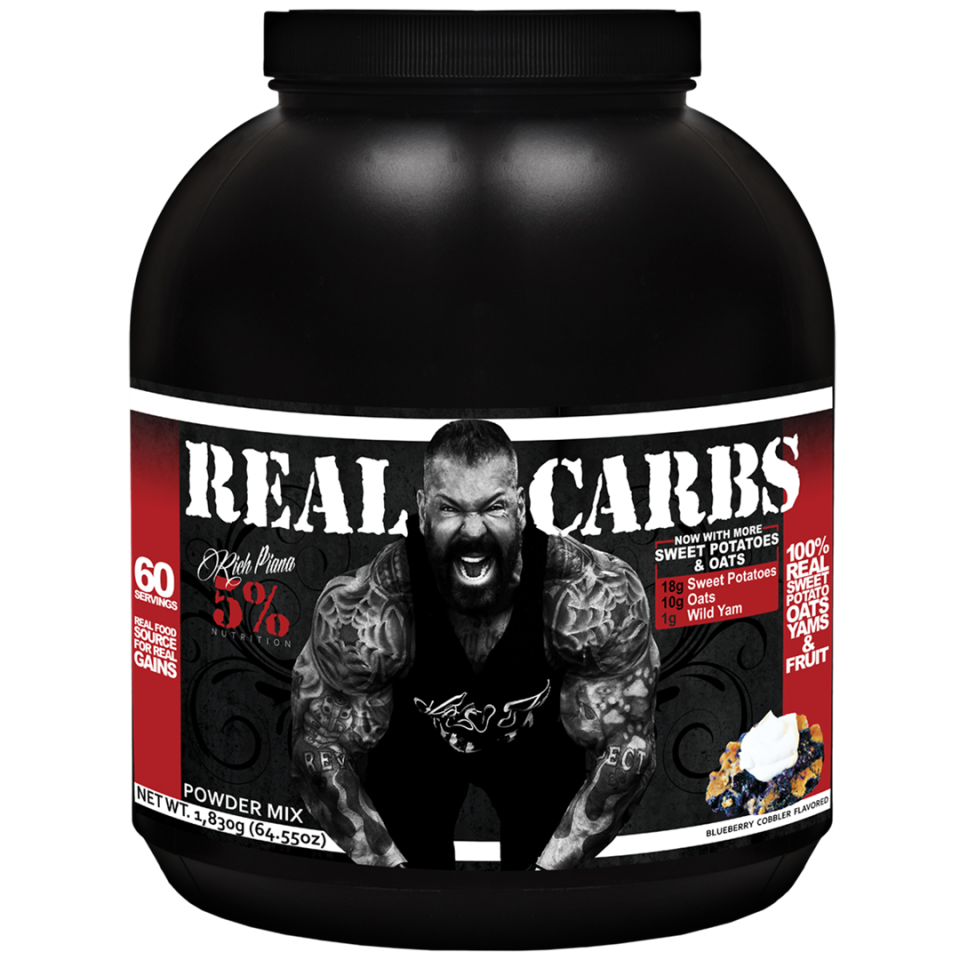 Zoom
Many meal replacement formulations contain refined, processed and low quality foods, more concerned with calorific intake not quality nutrient delivery. That's why 5% Nutrition developed Real Food, a delicious, convenient but most importantly nutrient dense carbohydrate supplement made from real food sources.
Real Food is a blend of whole food carbohydrate sources consisting of real sweet potatoes, yams, oatmeal and dried fruits. Suitable for use with protein to get a good meal on the go or to add in quality extra calories when eating whole foods can be difficult.
The sources of low GI carbs create a steady release of energy and do not adversely affect blood glucose levels and insulin sensitivity, making them less likely to be stored as unwanted body fat.
REAL FOOD was designed to help you hit you're macros in convenience! It mixes super easy in a shaker bottle or a stirred in a glass and was designed to taste so good that you can consume it numerous times a day for weeks on end, without getting bored of the taste!
Contains whole food carbohydrate sources.

Low GI.

Convenient and tasty .

Perfect for healthy meals on the go.

Delicious sweet potato pie flavour
Can be taken with protein as part of a meal or alone throughout the day, working great as a post workout!