Soodus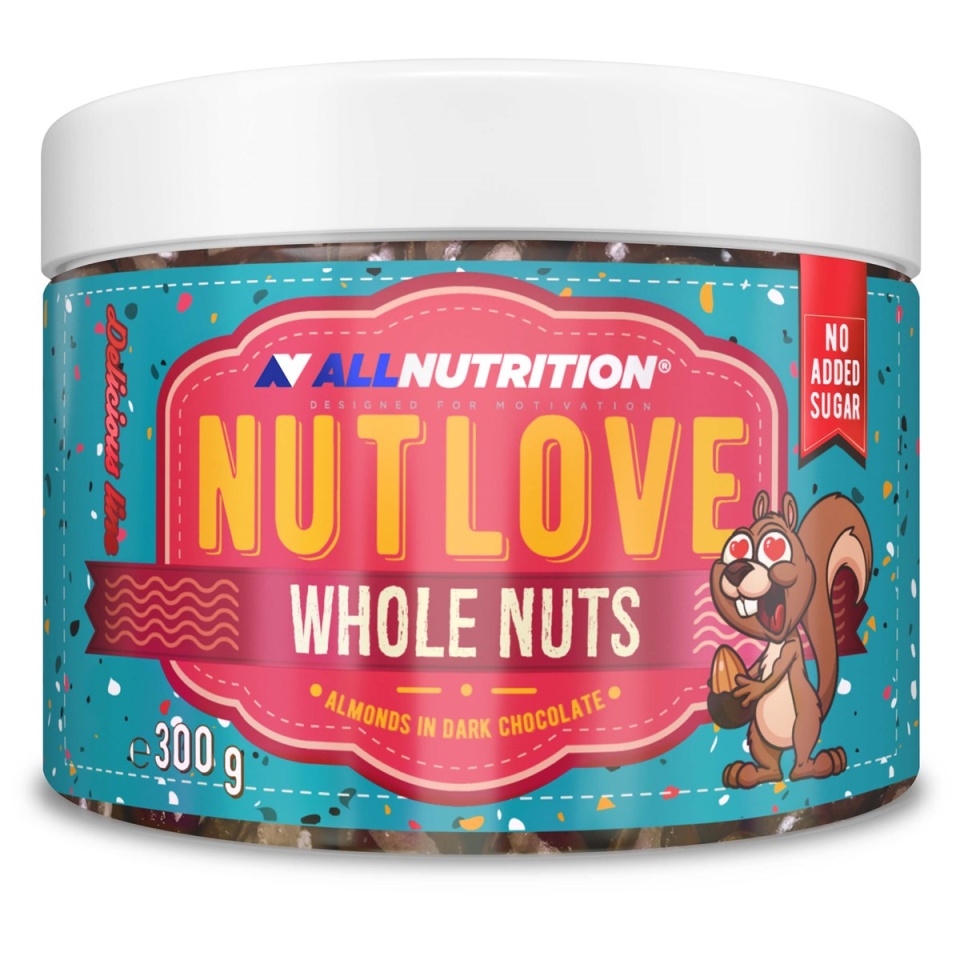 Zoom
Allnutrition Nutlove Whole Nuts Almonds in Dark Chocolate are crispy roasted almonds in dark chocolate. If you like almonds and dessert chocolate, this is the perfect snack for you, chocolate covered almonds will surely give you energy for the whole day!
Almonds, which are hidden under the chocolate "shell", contain many valuable nutrients for our body, they are a rich source of protein and "good" unsaturated fatty acids. Dark chocolate, in turn, is a valuable source of magnesium, which supports the functioning of the nervous system.
You can use Allnutrition Nutlove Whole Nuts Almonds in Dark Chocolate in many different ways. As an addition to the flavor of salads, fruit or ice cream desserts. You can also add to muesli, porridge or natural yoghurt. Of course, they taste best directly from the box :)
delicious, crunchy roasted almonds in semi-sweet dark chocolate - for those who prefer it when it is not too sweet
from the highest quality ingredients
sweetened with maltitol
no added sugar!
an excellent snack at any time of the day
the perfect replacement for sweets
300g of nut madness
Net weight: 300g
Ingredients: chocolate (69%) (cocoa mass, sweetener: maltitol, cocoa butter, emulsifier: soy lecithin, natural vanilla flavor), roasted almonds (30%), glazing agent: gum arabic.
Dark chocolate: cocoa solids 55.5% minimum.
Due to the content of sweeteners, excessive consumption may cause a laxative effect.
Allergens: almonds, soy; may contain nuts other than those mentioned in the ingredients, including peanuts
Nutritional values per 100g: energy value 527.0kcal / 2179.0kJ, fat 40.0g (including saturated fat 16.0g), carbohydrates 39.0g (including sugars 1.3g, polyols 30.0g), protein 10, 0g, fiber 9.5g, salt 0.0g
Nutritional values per 50 g serving (6 servings in the package): energy value 263.5 kcal / 1089.5 kJ, fat 20.0 g (including saturated fat 8.0 g), carbohydrates 19.5 g (including sugars 0.6 g, polyols 15 0.0 g), protein 5.0 g, fiber 4.7 g, salt 0.0 g