Laost otsas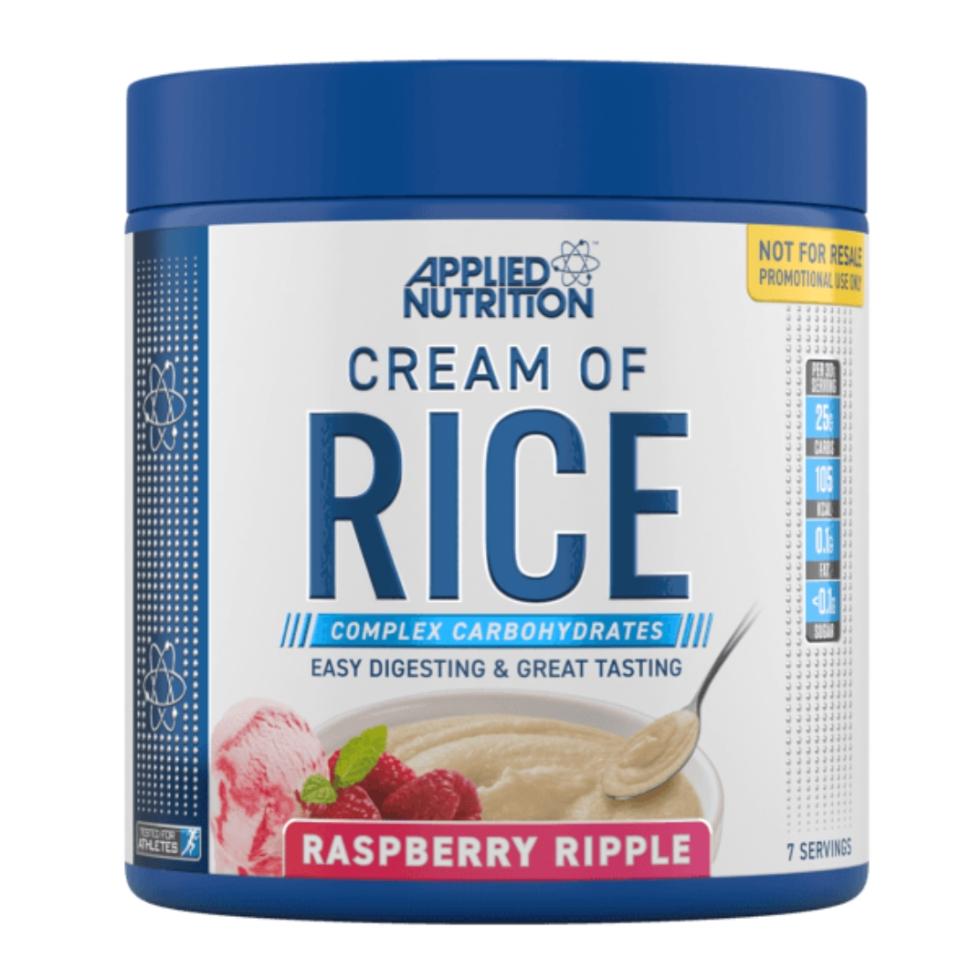 Zoom
COMPLEX CARBOHYDRATES
Easy Digesting | Great Tasting | Source of Energy
7 Servings
Applied Nutrition's Cream of Rice is a great source of carbohydrates which is easy on the stomach and tasty too. Suitable for vegans, this is an excellent source of energy to keep you feeling full and fuelled ready for the day ahead.
CREAM OF RICE 2KG - APPLE CRUMBLE
NUTRITIONAL INFORMATION
Serving Size: 1 Scoop (30g) - Servings Per Container: 67
100g 30g
Energy 1467 kJ 440 kJ
346 kcal 104 kcal
Fat 0.3 g 0.1 g
of which Saturates < 0.1 g < 0.1 g
Carbohydrates 83 g 25 g
of which Sugars 0.2 g < 0.1 g
Fibre 2.7 g 0.8 g
Protein 6.7 g 2 g
Salt 0.35 g 0.105 g
•Reference Intake of an average adults (8400 kJ I 2000 kcal).
NUTRITIONAL INFORMATION MAY VARY ON OTHER FLAVOURS
INGREDIENTS
Toffee Biscuit
White Rice Flour, Flavouring, Skim Milk Powder, Salt, Colour (E150a), Sucralose.