Soodus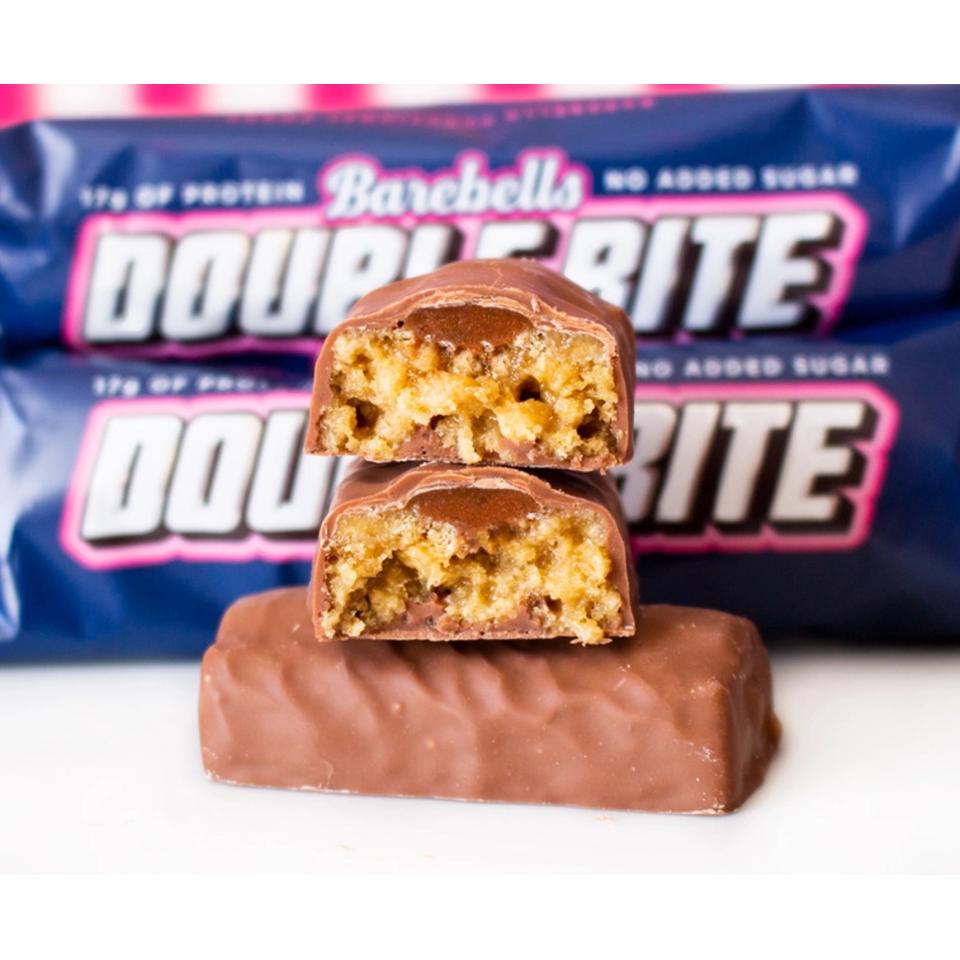 Zoom
Barebells Double Bite No Added Sugar Protein Bar - Chocolate Crisp (55g)
Straight from Sweden and into the Mix...Barebells' fresh take on the classic protein bar, these 'Double Bite' bars are 'twice as nice' with two tasty pieces per 55g pack. Super sexy 'Chocolate Crisp' flavour is FILLED with a rich, cocoa-brownie flavoured crispies! Dense and delicious giving Toffee Crisp like vibes with a channel of salted caramel in the centre then all coated in creamy smooth milk chocolate! This one is almost like a cereal crisp bar with benefits. A definite change of pace from the classic original Barebells bars we all know and love but equally sweet, satisfying and guilt-free!
With slightly less protein than the classic Barebells range but 16g protein and coming in at under 200kcals, these little bars are certainly another must-try from Barebells! Whether the 'Double Bite' means you're keen for sharesies OR means you can come back in later...OR you can go for two at a time, however you choose to eat yours, you'll certainly not be disappointed! If devilishly thick caramel is a winner in your eyes then we think you're going to LOVE these one!
Why Double Bite Chocolate Crisp Barebells Bars?!
Two separate mini bites, perfect for sharing or portion control (yeah right!!)
Low Sugar
High Protein (16g per pack!)
Satisfying crunchy, crispy texture
Coated in creamy milk chocolate
No palm oil
Barebells Double Bite No Added Sugar Protein Bar - Chocolate Crisp
Ingredients & Nutritional Information
Nutritional value Per 100 g Per pack, 55 g
Energy 1509 kJ / 362 kcal 830 kJ / 199 kcal
Fat 15 g 8.3 g
- of which saturated fat 8.2 g 4.5 g
Carbohydrate 34 g 19 g
- of which sugars 3.8 g 2.1 g
Protein 29 g 16 g
Salt 0.89 g 0.49 g
Fiber 13 g 7.1 g
Ingredients: Sweeteners (maltitol, erythritol, xylitol, sucralose), SOY protein, polydextrose, collagen hydrolyzate, cocoa mass, cocoa butter, humectant (glycerol), whole MILK powder, cocoa powder, SOYbean oil, skim MILK powder, tapioca MILK starch.
May contain traces of GLUTEN, EGGS, PEANUTS, NUTS and SESAME seeds.