Laost otsas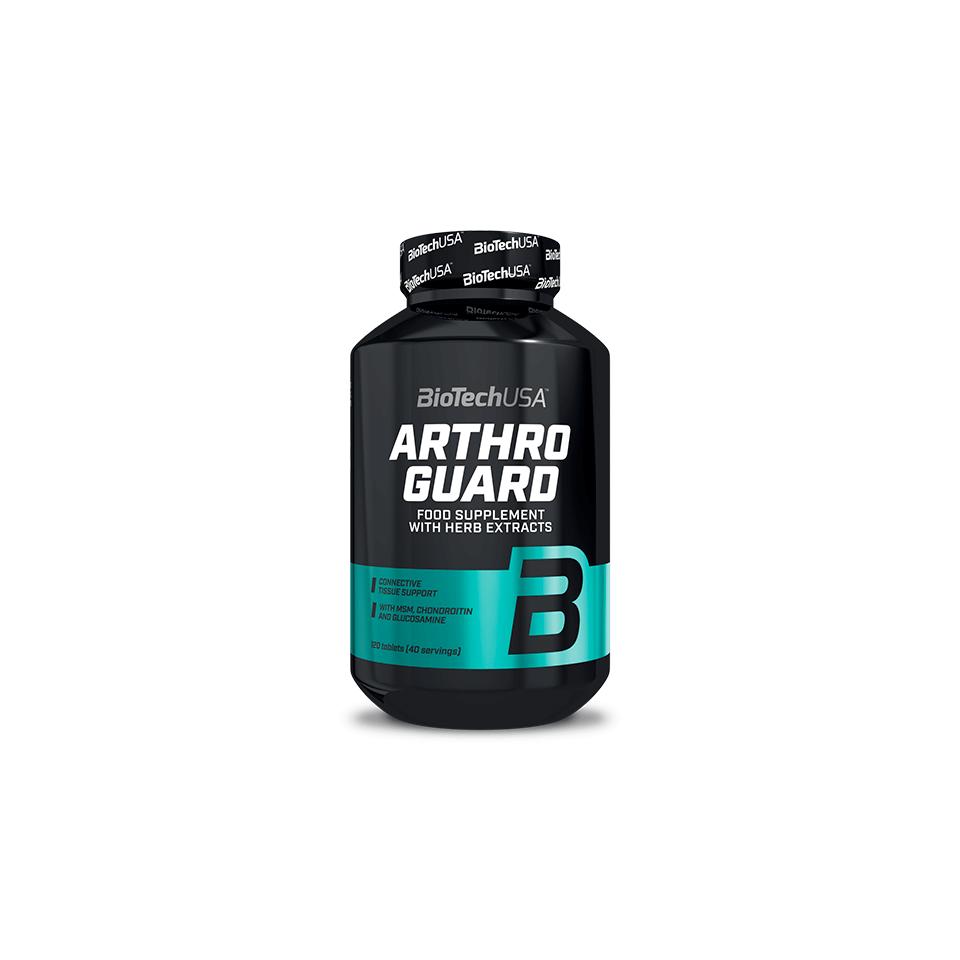 Zoom
Arthro Guard's advanced formula, developed by BioTech USA, makes it a powerful joint anti-inflammatory also acting as a effective regenerator. It is a product to the forefront of joint protection. Its 18 active components, makes it a unique supplement on the market, as certified by the sales record, with more than 1 million units. Through various studies it has been proven how significantly it improves the joint health, assisting in the formation of a stronger cartilage, while lubricating the area, to give it greater mobility and flexibility. Arthro Guardacts at different levels. When there is already pain, its analgesic effect is immediate, helping to calm it almost instantly. Under this situation, substances such as bromelain, MSM, Indian turmeric, white willow bark and boswella serrata play a key role. It was also noted its antioxidant effect, which provides you with ingredients such as alfalfa and bearberry.
This is not all, because in addition it becomes a natural collaborator in the creation of synovial fluid. You can hardly find another supplement as complete and efficient as this. Keep in mind that due to poor diet, environmental pollution and high stress level, which today affects a significant part of the population, joints can be harmed more or less severe, so it is basic provide our body with an optimal nutrition that allows it to recover quickly. Likewise the excess of weight, awkward position, sedentary lifestyle and sudden temperature changes are other factors that affect the joint and cartilage exhaustion, which is usually accompanied by discomfort and even pain, not only to move, but also when resting.
To be able to enjoy a full day without the limitations associated with having inflamed joints, nothing better than taking the respective daily dose of Arthro Guard. Its consumption on a regular basis relieves pain and flexibilizes joints, providing greater resistance. The ideal is three tablets a day, one after each meal. The day you train, it is advisable tablet thirty minutes before practice and one in the evening.
In order to enhance its effects, Manganese and Calcium has been added, essential in maintaining the joints and bones in good state.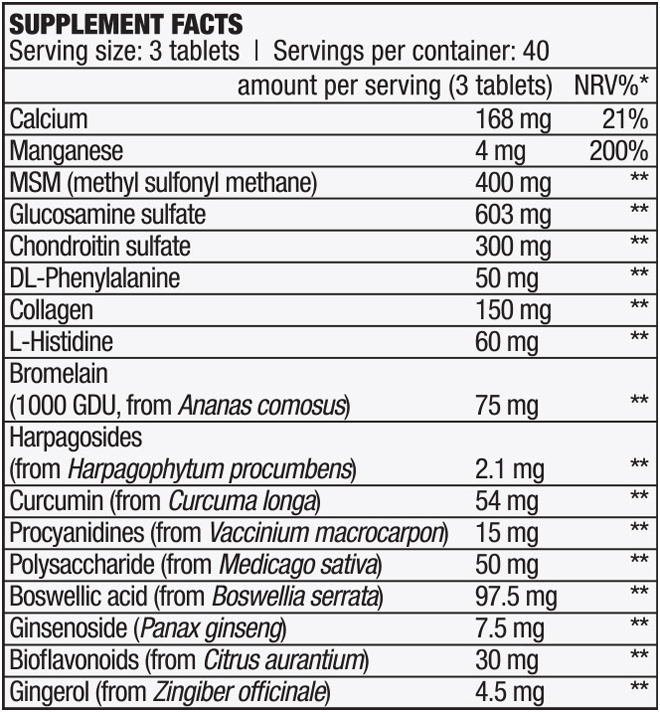 Take 3 tablets daily with plenty of liquid. Do not exceed recommended daily allowance.