Laost otsas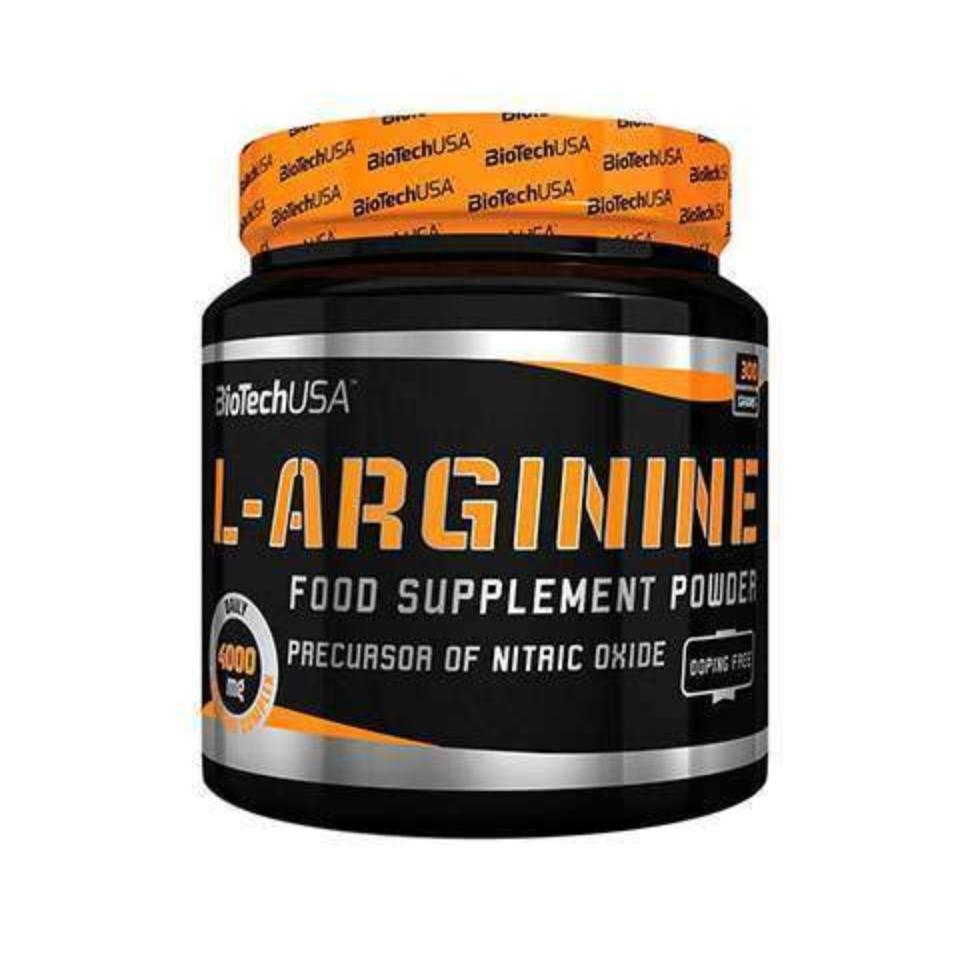 Zoom
Promotes the synthesis of Nitric Oxide
Improves muscle oxygenation
Promotes transport of nutrients
Increases muscle congestion
Promotes cardiovascular health
Supporting vascular endothelial function
Improves elimination of metabolic products
Enhances the release of Growth Hormone
WHAT IS L-ARGININE?
L-Arginine by BioTech USA is a supplement made of L-Arginine, an amino acid that has very interesting properties both to improve performance and to promote general health.
WHAT ARE THE PROPERTIES OF L-ARGININE?
Arginine plays a prominent role as a precursor of nitric oxide. Nitric oxide is a substance that has a vasodilator action, by widening blood vessels and increasing the entry of nutrients and oxygen to the muscle tissue, which translates into an improvement of the physical performance and stimulation of muscle growth.
Arginine, along with the amino acids methionine and glycine, promotes the synthesis of creatine, the immediate energy reserve for muscles in power training. Arginine further contributes to the elimination of nitrogenous compounds that are generated from the metabolism of proteins, therefore, it promotes the elimination of excess ammonia generated while the proteins are metabolized.
Another important function of arginine is its ability to stimulate the release of anabolic and growth factors, such as the Growth Hormone, essential for tissue recovery and development processes.
WHAT TO COMBINE WITH L-ARGININE?
Arginine can be combined with multiple supplements. It just should be taken into account that the combining product should not contain additional arginine.
Ideal to be combined with pre-workout products such as Creatine, BCAA's, Citrulline, Beta-Alanine or Caffeine among others.
WHO CAN BENEFIT FROM TAKING L-ARGININE?
Any type of athlete looking to improve their sports performance
People looking to improve their cardiovascular health
NUTRITIONAL FACTS
L-ARGININE - 300G
SERVING SIZE: 2G
SERVINGS PER CONTAINER: 75
| | Amount per serving |
| --- | --- |
| L-Arginine complex | 2000mg |
INGREDIENTS:
L-Arginine complex (l-arginine, l-arginine AKG, l-arginine HCL).