Laost otsas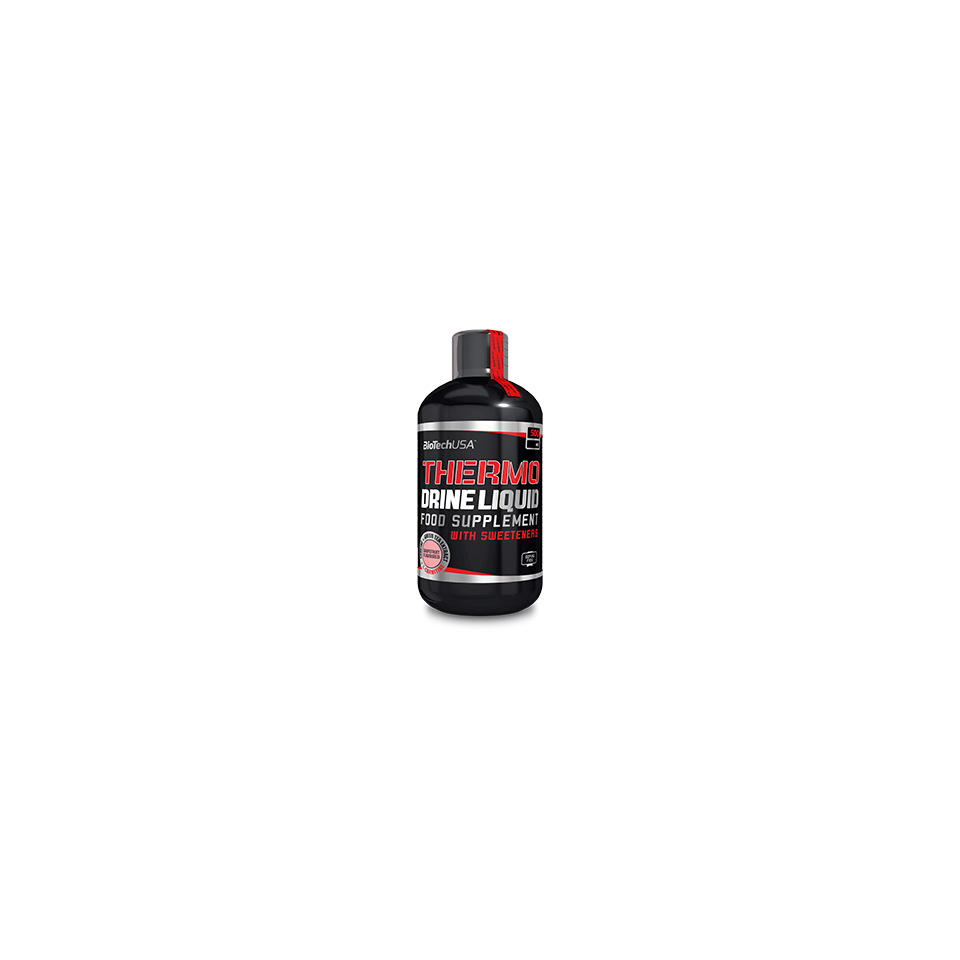 Zoom
Thermo Drine Liquid is a complex dietary supplement in easily absorbable liquid form developed for hard training individuals to meet their fitness goals. Choline, the core ingredient in Thermo Drine Liquid, contributes to normal lipid (fat) and homocysteine metabolism, as well as the maintenance of normal liver function. Like all BioTech USA products, Thermo Drine Liquid consists of safe, carefully selected nutrients.
IN 1 SERVING:
300 mg L-Carnitine
300 mg Green Tea Extract
80 mg Caffeine
100 mg Taurine
115 mg Ceholine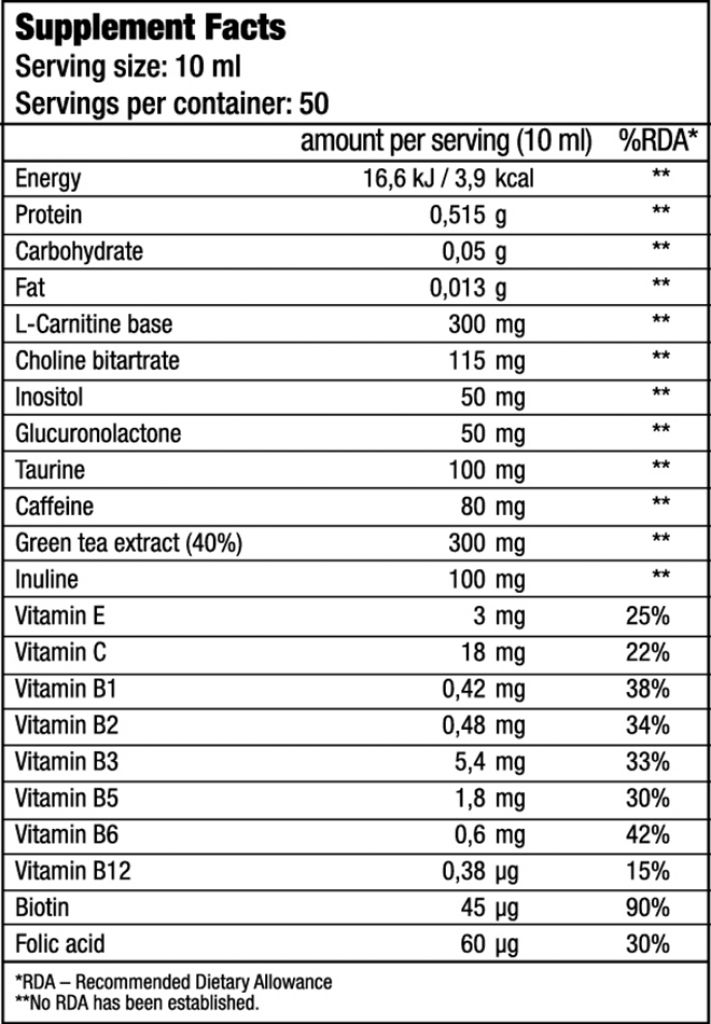 To prepare a drink dissolve 10 ml concentrate (approx. one tablespoon) with 200 ml water. It tastes even better if you dissolve it in sparkling water.