Soodus
Laost otsas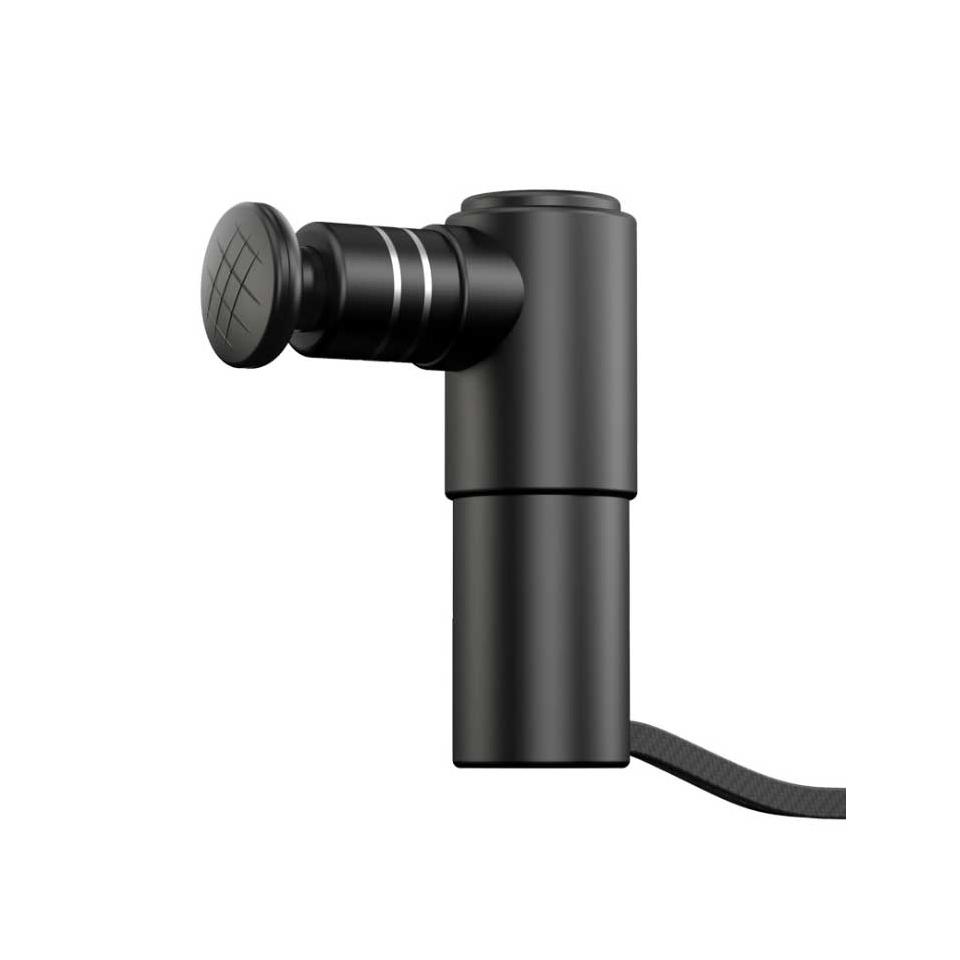 Zoom
The NEW Booster Pocket Mini is an extremely compact, high-quality wireless impact device with a metal body. This device is so compact that it fits in your pocket. But contrary to expectations, it is a surprisingly powerful percussion device that is suitable for use by anyone who appreciates compactness and strong massage.
The Booster mini has 4 different speed levels, 4 different nozzles and a battery that lasts up to 15 hours, which ensures long-term use. If used 10-15 minutes a day, once a month is enough. One of the great advantages over other massage guns is that the Booster Mini sits very ergonomically in your hand and is extremely comfortable to work with!
Booster mini can be charged with a mobile charger wherever you want! Comes with USB C-Type cable.
Thanks to the powerful motor, the Booster mini can squeeze out (70W) and 25kg of impact force !, which is one of the best indicators in the category of percussion equipment.
An important indicator for many is the noise level that the pistol generates, and for this model it is 45-61dB *, which is extremely quiet and does not disturb those nearby!
The Booster Mini comes with a stylish little suitcase. See picture.
The use of a massage gun successfully relieves tense and painful muscles and connective tissue. The ideal helper for training and competition warm-up and recovery. By applying pressure to the body with the help of the device, it is possible to quickly get rid of pain points. The nozzle of the Booster Mini massage gun vibrates with an amplitude of 6 mm.
With the help of the Booster Mini massage gun it is possible to restore the whole body in a very short time. You only need to focus on each muscle group for a few minutes or three to relieve the tension or pain that comes after your workout. The massage gun also improves mobility and reduces the likelihood of long-term injuries.
The device comes with various tips to treat each muscle group as precisely as possible. The nozzles are made of different materials (foam rubber, plastic and rubber).
The benefits of use are better sleep, posture and awareness, natural analgesia, relief of muscle cramps and replacement of daily stretches.
* The noise level is measured from a distance of 50 cm
Charger
Rated voltage: 12V
Battery
Operating voltage: 12V DC (brushless motor)
Type: Li-ion
Capacity: 2500mAh
Battery life: 15h
Charging time: 3h
Details
Frequency: 900-3200 beats per minute
Speed levels: 1-4 Speed levels
Power: 70W maximum
End movement amplitude: 6mm
Weight: 0.5 kg
Dimensions: 14cm * 9cm * 4.5cm
Lowest noise level (LpA): 45dB *
Noise at the highest level (LwA): 61dB *
Set includes:
1x Massage gun
1x Charging cable
4x different nozzles
1x suitcase
Developed taking into account the wishes of athletes, physiotherapists and coaches!
6 key features:
Improves your range of motion
Shortens recovery time and speeds up preparation time for training and competition
Cleanses muscles in lactic acid and reduces fatigue
Breaks down tissue tissue, heals injuries and pains
Promotes blood circulation
Releases trigger points in the body.
This impact therapy device can be used for injuries such as tense shoulders, carpal tunnel, bursitis, shin splints, biceps tendonitis, tennis elbow, lower back pain, plantar fasciitis.
** The warranty conditions are that the device is charged with the original charger. It is not recommended to use the device for more than 30 minutes in a row. After 30 minutes of use, allow both the battery and the engine to cool for 10 minutes.