Laost otsas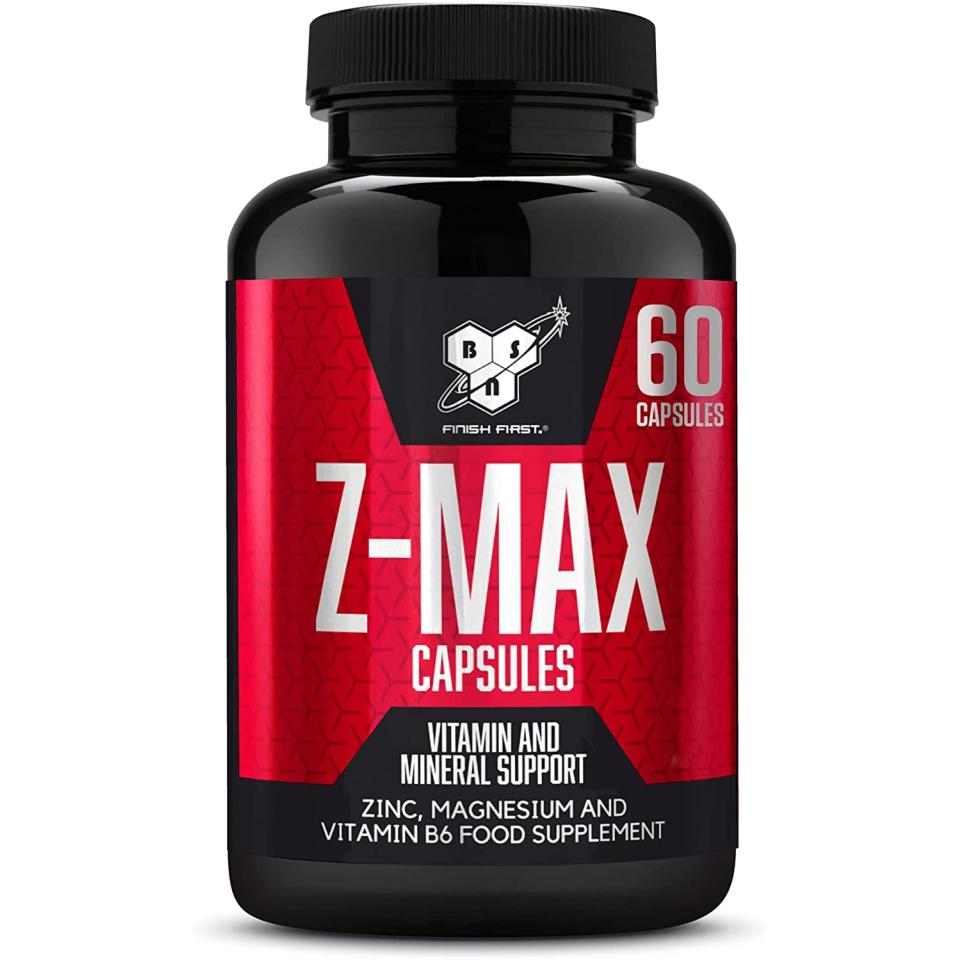 Zoom
BSN Z-Max is a premium quality ZM product which combines Zinc, Magnesium and Vitamin B6 to support optimal hormone function, energy levels and sleep quality.
Premium Quality
60 Capsules
Use before bed
Typical Values Per 3 caps Serving
Magnesium (mg) 450.0
Vitamin B6 (mg) 10.5
Zinc (mg) 30.0
Ingredients: Magnesium Citrate, Magnesium Oxide, Gelatine Capsule, Zinc Mono-DL-Methionine Sulphate, Bulking Agent (Microcrystalline Cellulose), Zinc L-Aspartate, Anti-Caking Agents (Magnesium Salts of Fatty Acids, Silicon Dioxide), Pyridoxine Hydrochloride
Take 2-3 capsules 30-60 minutes before bed.
For best results avoid taking with dairy or calcium containing foods as calcium interferes with the proper absorption of zinc.