Laost otsas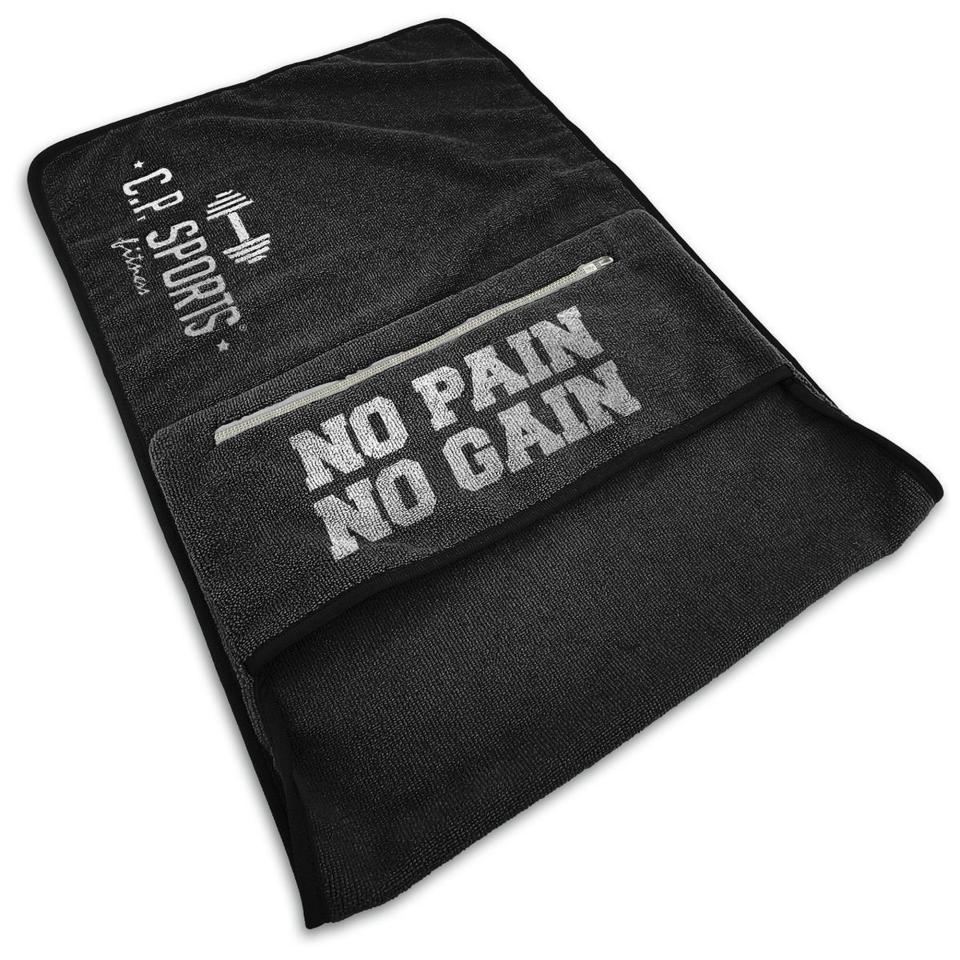 Zoom
SPORTY: The C.P. SPORTS fitness towel made of extra soft microfiber has great features that make your workout even more enjoyable! A hood allows for optimal attachment to the backrest of your fitness equipment and the towel has a large pocket for storing personal belongings and valuables. The perfect towel as an indispensable companion in the gym, physical education classes, recreational sports or home gym!
PRACTICAL: Never again will a towel slip off the device, thanks to the clever hood at the end of the towel, which can be easily slipped over the backrest or attached to other parts of the device. For the safe storage of objects such as keys, smartphone / mobile phone, money, etc., there is also a spacious pocket with a plastic zip, so that everything stays in its place and your full concentration is on the training!
STYLISH: With the five strong colours, cool sayings on the hood and the C.P. SPORTS logo you make your statement in the gym! The feather-light and space-saving packable towel is made of extra soft and silky smooth microfiber fabric, is absorbent and can be machine washed at 40 °C for optimum hygiene. Double seams on the hood and a wide sewn hem ensure a long service life!
PROFESSIONAL: We are Germany's largest manufacturer and supplier of first-class weight training, bodybuilding and fitness equipment and, thanks to decades of experience, know exactly how we can optimally support your workout. Whatever your goal - muscle mass, strength, endurance or general fitness and health - C.P. SPORTS is your reliable partner - never give up!
SPECIFICATIONS & SCOPE OF DELIVERY:
Overall dimensions: width 38 cm - length 88 cm
Weight: about 160g
Dimensions bag: width 38 cm - depth 16 cm
Made from microfiber fabric (100% synthetic)
Plastic zipper - no metal parts = no rust
Package content: 1x C.P. SPORTS fitness towel in the color DARK GRAY