Laost otsas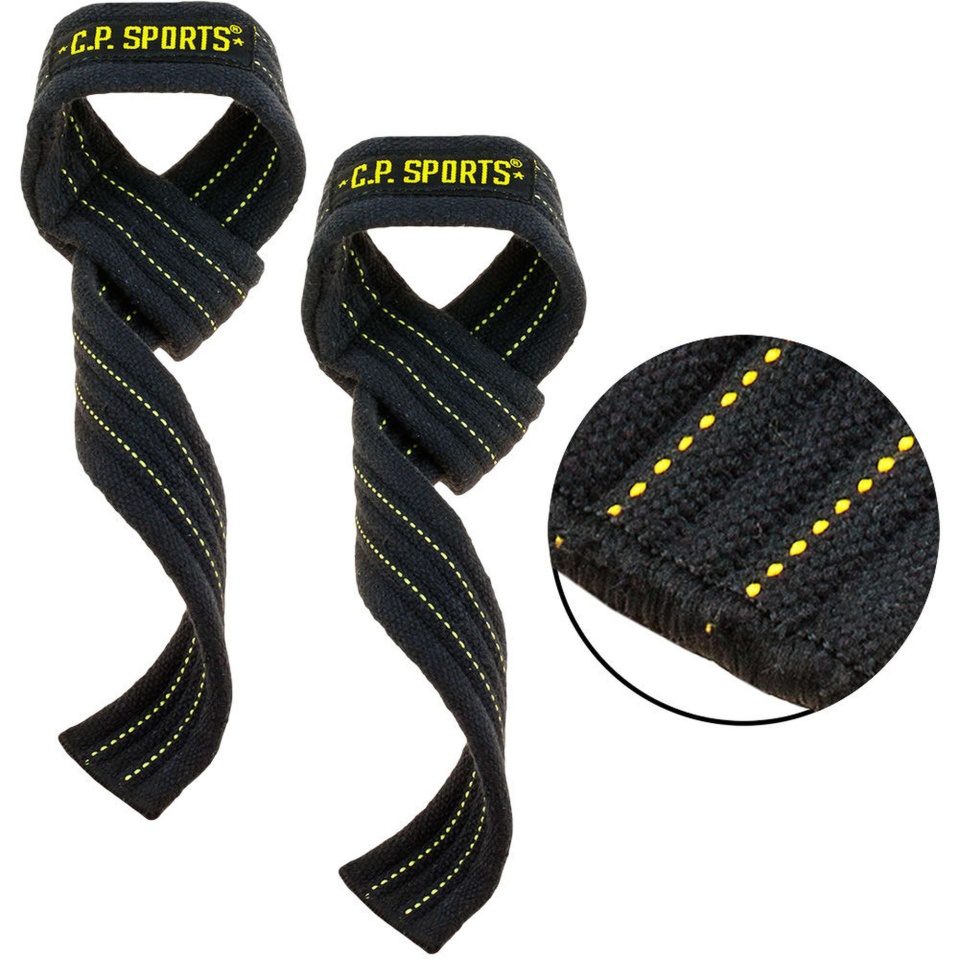 Zoom
Pulling aids support and relieve the forearms, as they do not have the power of the back muscles, in the optimal execution of deadlifts,
Pull-ups, heavy neck-pulling, etc. and allow more repetitions or even more weight. In addition, these simple lifting straps increase the pulling force on the pole and facilitate grip.
The C.P. Sports Power Grip Pulling Straps are made of durable and sturdy cotton, made in a special weave and ideal for very heavy training sessions.
Application: Pull the end of the pulling aid through the loop so that the end of the loop is under the thumb. Now the Zughilfenende from below, contrary
the hand opening, put around the pole, wrap around with thumb and fingers, and reach the desired tension by picking!

Special features:
durable cotton
non-slip and tear-resistant
Total length about 57cm, width about 4.5cm, thickness about 6mm
suitable for bodybuilders and strength athletes
perfect for very heavy workouts
material: 100% cotton
One size fits all
Color: black / yellow