Laost otsas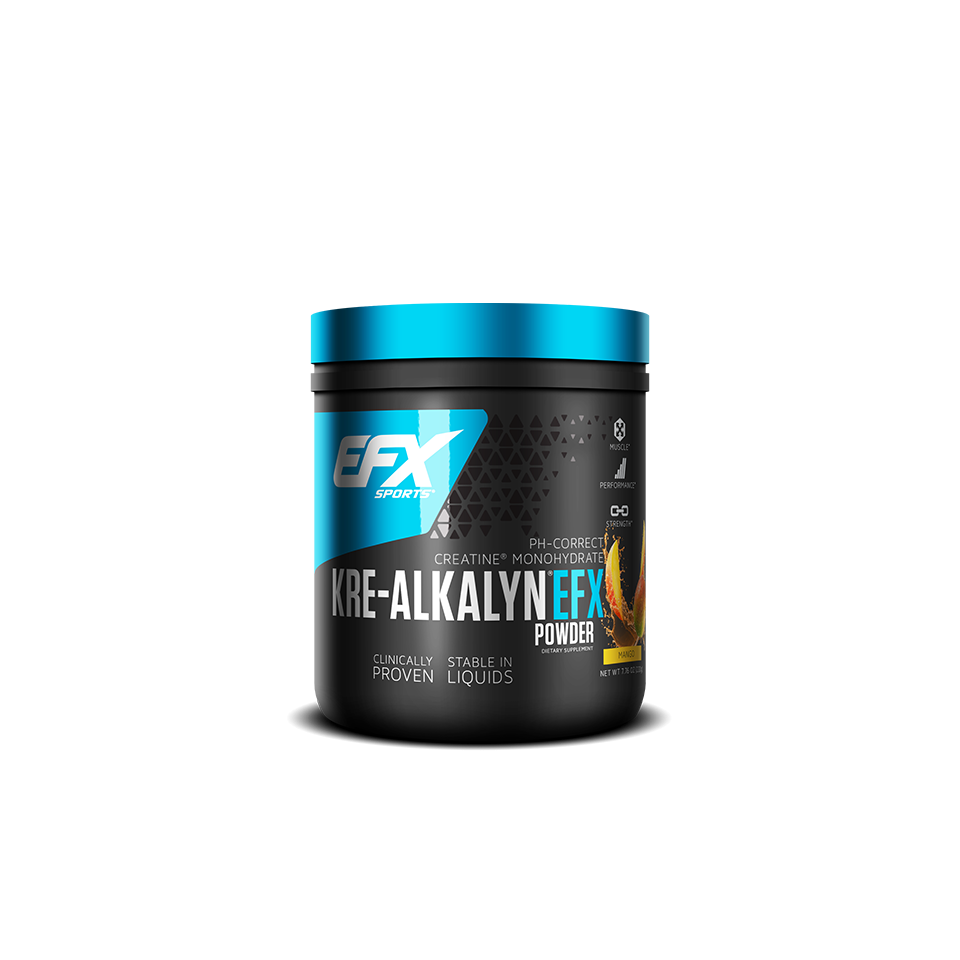 Zoom
Gain Strength
Build Muscle
Enhance Athletic Performance
Creatine Monohydrate Synthesized to pH 12
Clinically Proven
Stable in Liquids
Kre-Alkalyn EFX represents a major breakthrough in performance supplementation thanks to its multi-patented, pH-Correct creatine stabiliztion technology. Scientist, Dr. Jeff Golini, discovered that "buffering" to pH-12 produced a stable creatine monohydrate molecule.
Kre-Alkalyn EFX is the only creatine monhydrate product with a pH of 12 because its molecules are synthesized with 'buffering' agents using a patented (#6,399,661) manufacturing process to make it pH-Correct.
Container Size: 220 g
Serving Size: 2 g (One Heaping Scoop)
Servings Per Container: 110
Amounts Per Serving
Kre-Alkalyn (Buffered Creatine Monohydrate): 1500 mg
Other Ingredients (based on Mango flavour)
Citric Acid, Natural & Artificial Flavors, and Sucralose and Acesulfame Potassium
As a dietary supplement, mix 1 scoop in 100ml of water or your favorite beverage 30 minutes prior to workout and 1 scoop after workout.