Laost otsas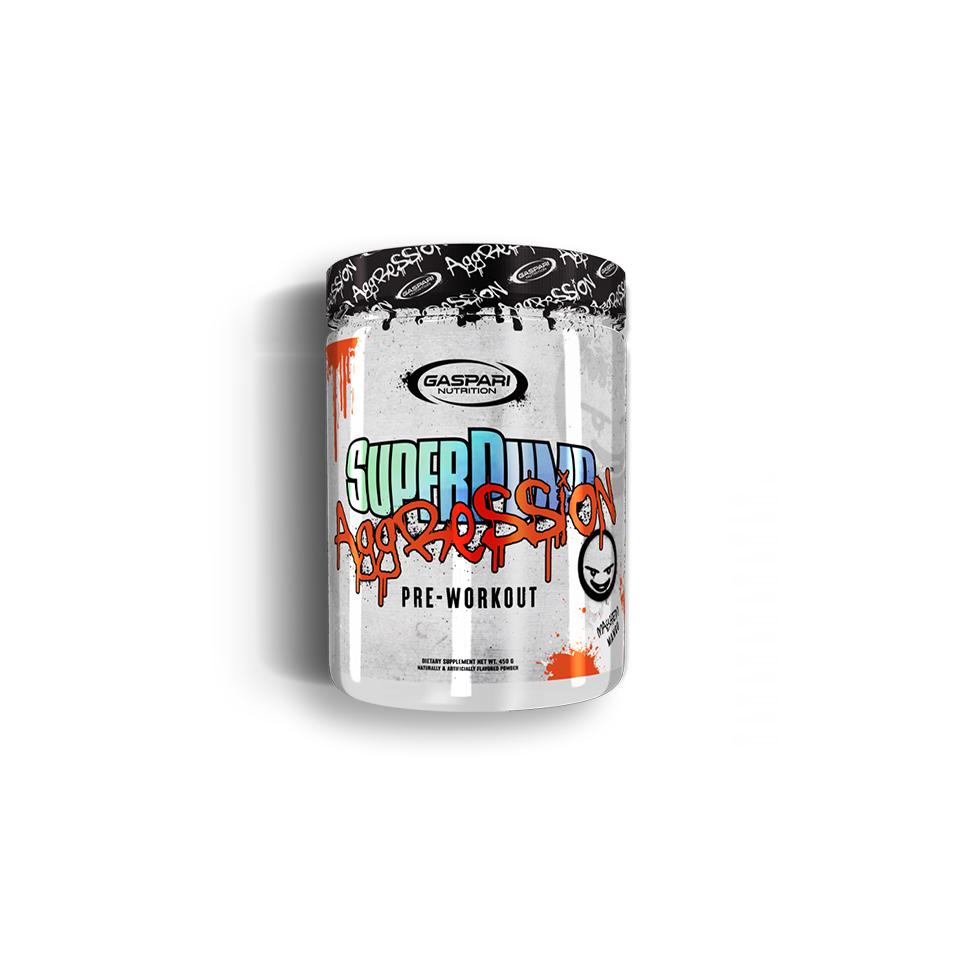 Zoom
TAILOR-MADE PRE-WORKOUT
Pre-workouts, as the name suggests, are designed to help your body prepare for training. For exercise, you need strength, endurance, and focus on the goal. To achieve the best results, reach for a pre-workout that will meet your expectations. The Gaspari brand meets your needs and presents Super Pump Aggression – a juicy fruit powder pre-workout that will aggressively chase away your weaknesses so that you can give your best. Ready for an adventure?
Pre-workout from Gaspari Nutrition is a complex of active ingredients that will have a synergistic effect on your body, preparing it for the performance you make. Feel the boost of energy thanks to caffeine and taurine! Plus, supercharge your strength with beta alanine! Moreover, improve your concentration with L-Tyrosine! This is not the end, the supplement contains black pepper extract, which is a thermogenic – it increases body temperature. Higher temperature results in faster metabolism, thanks to which you will burn fat faster.
WHY SUPERPUMP AGGRESSION?
Nourish your muscles with citrulline
Exercise longer with beta-alanine
Focus even more on the exercises
Burn unnecessary fat with black pepper
SuperPump Aggression includes only the best ingredients, which have been formulated in doses that are effective on your body. Take care of lean muscle mass with Gaspari Nutrition!
Supplement Facts
Serving Size: 1 Scoop (18 g)
Serving Per Container: 25
Amount Per Serving %Daily Value*
Choline 40 mg 7%
L-Citrulline 4,000 mg **
Beta Alanine 3,200 mg **
Betaine Anhydrous 2,000 mg **
Taurine 1500 mg **
L-Tyrosine 1500 mg **
Caffeine Anhydrous 400 mg **
N-Palmitoylethanolamide 300 mg **
Theobromine 200 mg **
Choline Bitartrate 100 mg **
DMAE (Dimethylaminoethanol Bitartrate) 100 mg **
Black Pepper Extract (std. min. 95% Piperine)(as BioPerine®) 5 mg **
Rauwolfia Vomitoria Extract (std. min. 90% Ruawolscine)(Whole Herb) 3 mg **
Huperzia serrata Extract (std. min. 1% Huperzine A)(Club Moss) 2 mg **
*Percent Daily Values are based on a 2,000 calorie diet.
**Daily Value not established.
Usage: Mix this portion with 200 ml of water and consume 20-30 minutes before training.
CONTAINS CAFFEINE: People who are sensitive to caffeine or other stimulants should start with one (1) scoop daily for 2-3 days before training to evaluate your tolerance. The product cannot be used by people who are allergic to any of its ingredients.