Laost otsas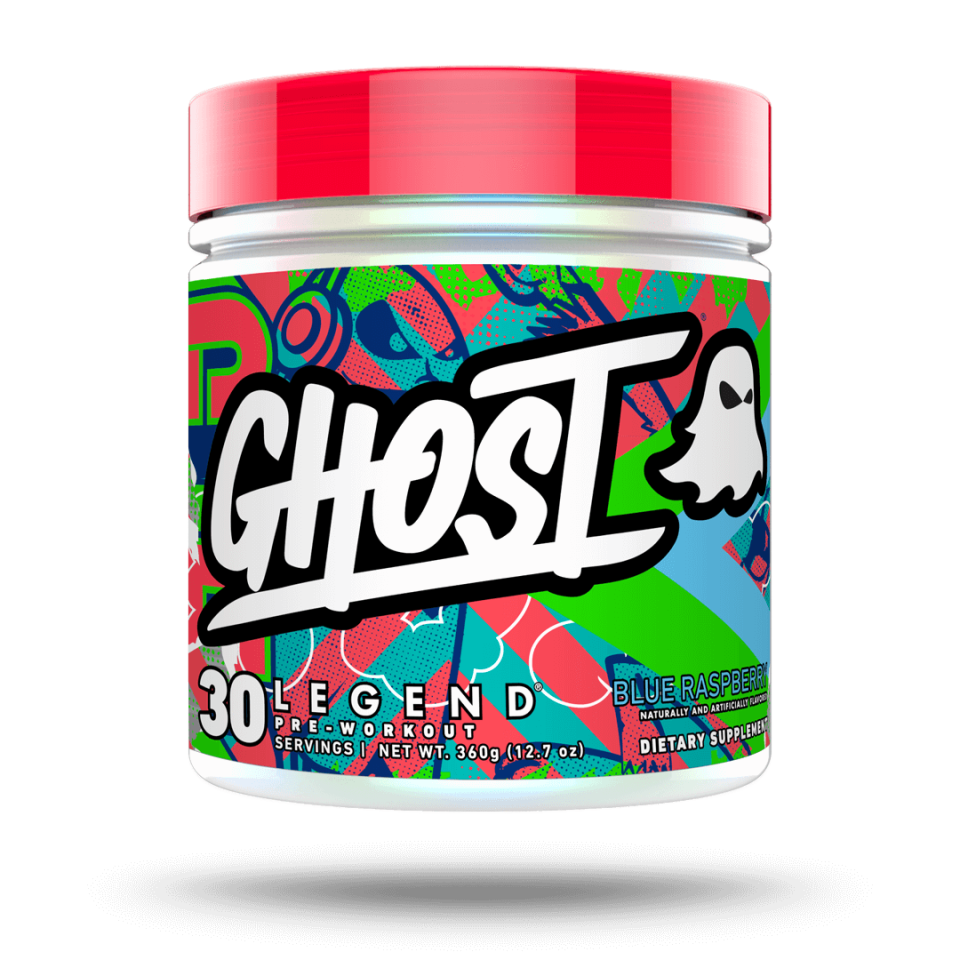 Zoom
GHOST® Legend Pre-Workout is a supplement like no other, delivering energy, focus, and PUMP!! This stuff is the reason GHOST seized our attention! A full disclosure blend, we've had some of our best workouts on this stuff, folks, so it's a sure fire Team iFit favourite! Clean energy, the perfect ratio of tingles to focus!
A awesome blend, fully-dosed - citrulline, beta-alanine, caffeine - balanced for optimal 'Legendary' greatness! A trio that compliments each other perfectly, this is ONLY the beginning with a 'smart energy' blend which takes in to consideration that all important mind-muscle connection, focus is key to ensuring we get the most from our workouts and make EVERY rep count. With added Nitrosigine® for that all important PUMP! We see results, we push harder right? Legend Pre-Workout welllll, it creates Legends too!!
GHOST have thought of it all, considered ingredients to ensure maximal training output, pump, focus and energy and of course from this, the best and most efficient results!!
Flavour is always at the forefront for us, closely followed by mixability, you can't enjoy flavour if it doesn't mix right?! Feel the awesome effects and become a Legend with this awesome Legend Pre-Workout...and as the guys at GHOST put it #BESEEN
Why Ghost Lifestyle Pre Workout Legend?!
Full Disclosure formula/label
SUPER tasty
Pump
Energy
Focus
1 Serving Size: 11.5 g

Amount Per

1 serving

100 g

%DV*

GHOST Legend

L-Citrulline

4000 mg

34760 mg

**

Beta-Alanine

2000 mg

17380 mg

**

NitrosigineInositol Stabilized Arginine Silicate

750 mg

6517.5 mg

**

Taurine

1000 mg

8690 mg

**

Caffeine Anhydrous

250 mg

2172.5 mg

**

Neurofactor Coffee arabica Fruit extract

100 mg

869 mg

**

Theobromine

50 mg

434.5 mg

**

OliveOlea europaeaLeaf extractOleuropein

50 mg

434.5 mg

**

* Percentage of Daily Value per one full serving.




** Daily Value is not established.

Ingredients / Other Ingredients: L-Citrulline, Beta-Alanine, Malic Acid, Taurine, Nitrosigine (Arginine Silicate Inositol), Silicon Dioxide (Anti-caking agent), Natural and Artifical Flavors, Citric Acid, Calcium Silicate (Anti-caking agent), Caffeine Anhydrous, Sucralose (Swetener), Neurofactor (Coffee arabica Fruit extract), Tartaric Acid (Acid), Theobromine, Olive (Olea europaea), Leaf Extract (40$ Oleurpein), Acesulfame Potassium (Sweetner), Colour E102, Tartrazine, Colour E133(Brilliant Blue)

Info: Ingredients and their nutrition values are shown for product in Lemon Lime flavor. Other flavors might have some differences.
Recommended daily use: 1-2 Servings, Mix up to 2 scoops (servings) with 300-400ml of water or beverage of choice. Start with 1 scoop or less to assess tolerance. Consume prior to exercise on training days.