Soodus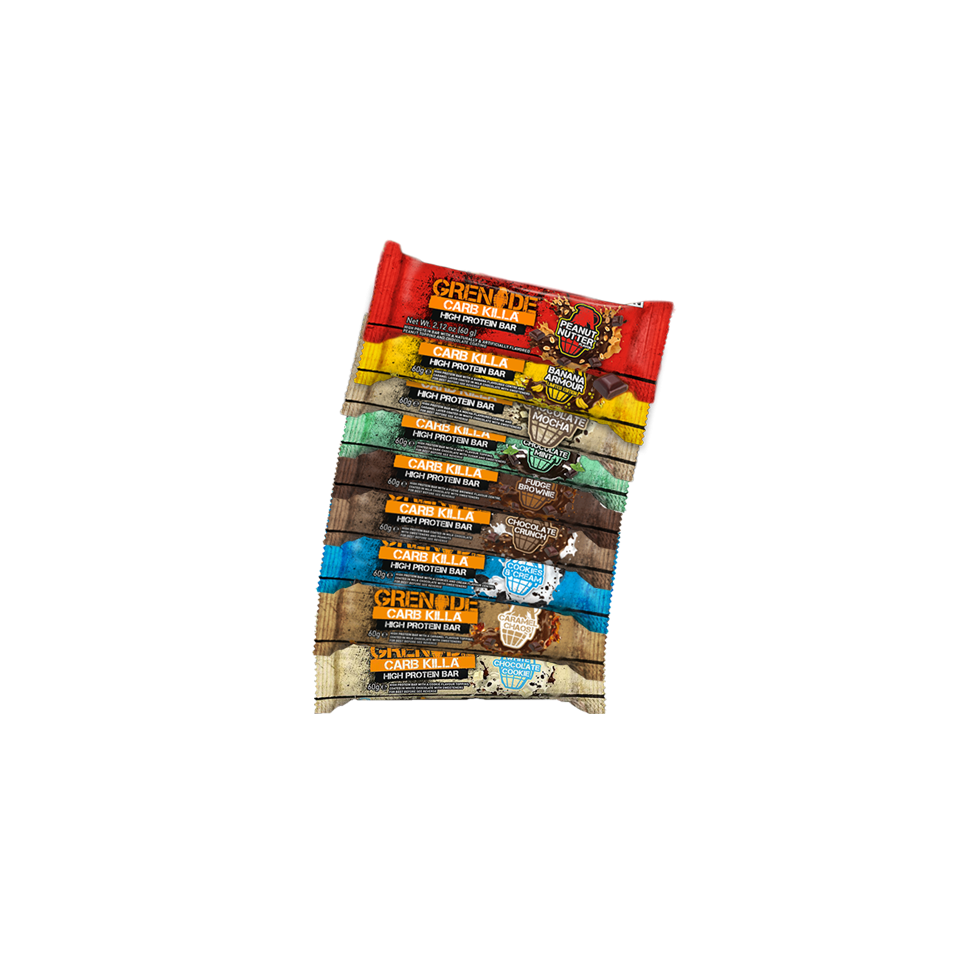 Zoom
Carb Killa bar is already known as one of the best tasting protein bars available
The newest addition to the Grenade's already highly respected range. The Carb Killa bar is already known as one of the best tasting protein bars available. A delicious thick layer of caramel, over an incredibly soft base filled with delicious crunchy crispies, all covered in milk chocolate. What makes the Carb Killa bar so special is that each bar contains less than 1.5g of impact carbs, and over 23g of protein.
Perfect for a low carb diet
With each bite of a Carb Killa bar you take, it becomes increasingly hard to believe that it isn't a standard chocolate bar. Carb Killa bars are perfect for anyone of on a low carb diet, or those looking to build lean muscle with a low carb, high protein treat.
Why choose the Carb Killa protein bar?
• One of the best tasting protein bars available
• Over 23g of protein per bar
• Extremely low carbs, less than 1.5g impact carbs and sugar
Per 60g bar
Calories 214
Protein 23.2g
Carbs 13.5g
Sugars 1.4g
Polyols 10.6g
Fat 7.9g
Sat fats 4.2g
Fibre 6.7g
Ingredients:
MILK Protein (MILK Chocolate with (Sweetener: Maltitol, Cocoa Butter, Whole Milk Powder, Cocoa Mass, Emulsifier (SOY Lecithin), Flavours) 18.3% Gelatine Hydrolysate, Bulking Agent (Polydextrose), Humectant (Glycerol), SOY Crisps (SOY Protein, Tapioca Strarch, Salt) SOY Crisp (SOY Protein, Fat reduced Cocoa, Tapioca Starch) Cocoa Butter, SOY Oil, Skimmed MILK Powder, Palm Fat, Sweeteners (Xylitol, Sucralose), Flavours, Fat Reduced Cocao, Salt, Emulsifier (SOY Lecithin)
*Caramel Chaos flavour