Laost otsas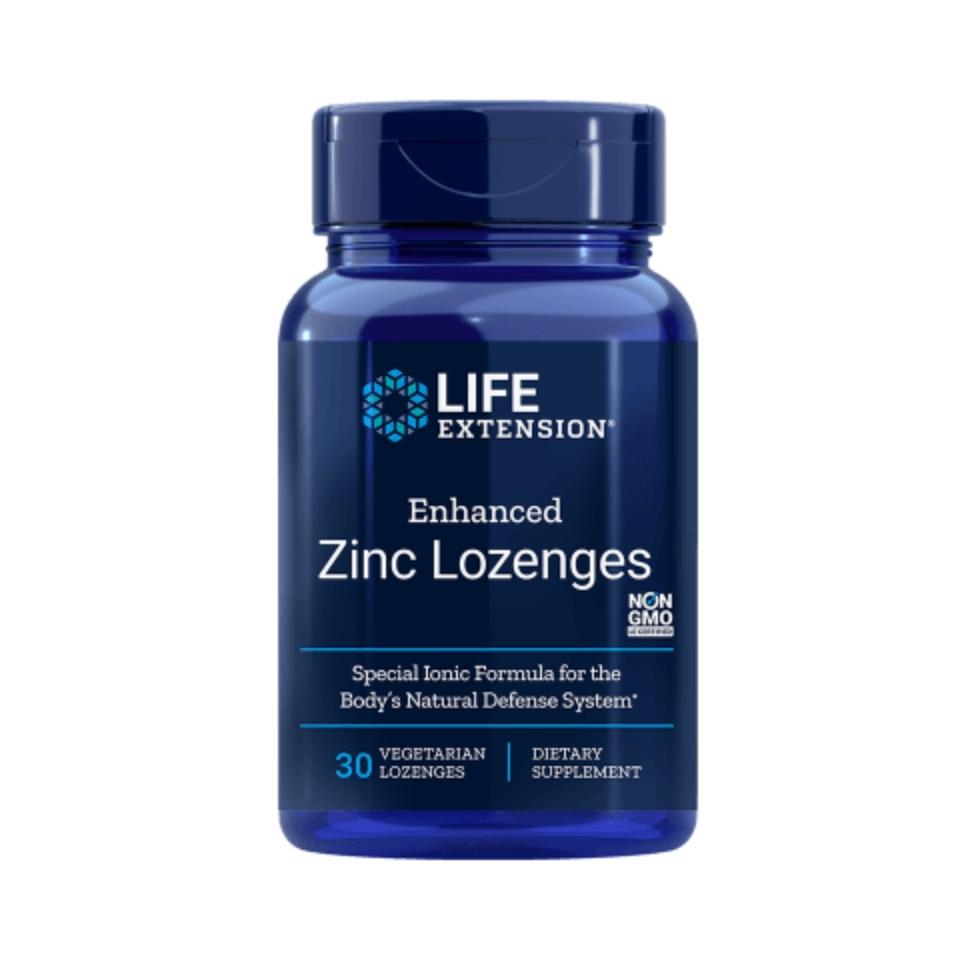 Zoom
Release positively charged zinc ions for occasional immune system support
Contribute to strengthening your immune system during the fall and winter season
Come as naturally flavored peppermint lozenges

Zinc Acetate found in Enhanced Zinc Lozenges can contribute to building a stronger immune system which is essential to your immune system's ability to defend against invaders.
Zinc is required for the activity of about 300 enzymes and keeps the immune system strong. For optimal maintenance of the body´s natural defense system during the cold season – and throughout the year – it is important to take the best zinc lozenge.
Enhanced Zinc Lozenges provides a special "ionic formula" that is able to deliver on the original promise of seasonal immune support.
Immune Support for Seasonal Changes
According to accumulating scientific evidence zinc acetate is the preferred form of zinc to provide enhanced seasonal immune support. This zinc compound releases 100% of its zinc as positively charged zinc ions – or ionic zinc. Research has shown that Zinc acetate lozenges strongly support immune function.
Life Extension® Enhanced Zinc Lozenges provide zinc acetate in naturally flavored peppermint lozenges. Enhanced Zinc Lozenges contain no other ingredients that could hinder the delivery of these immune-supportive, positively charged zinc ions.
Serving Size 1 vegetarian lozenge

Servings Per Container 30

Amount Per Serving

Calories

20

Total Carbohydrate

5 g

Sugars

4 g

Zinc (as zinc acetate)

18.75 mg

Other ingredients: dextrose, peppermint flavor, stearic acid, vegetable stearate, silica.
Completely dissolve in mouth one (1) lozenge every 2 wakeful hours, not to exceed 8 lozenges per day, or as recommended by a healthcare practitioner.
Do not use for more than 3 consecutive days.
Do not chew or swallow lozenge.