Laost otsas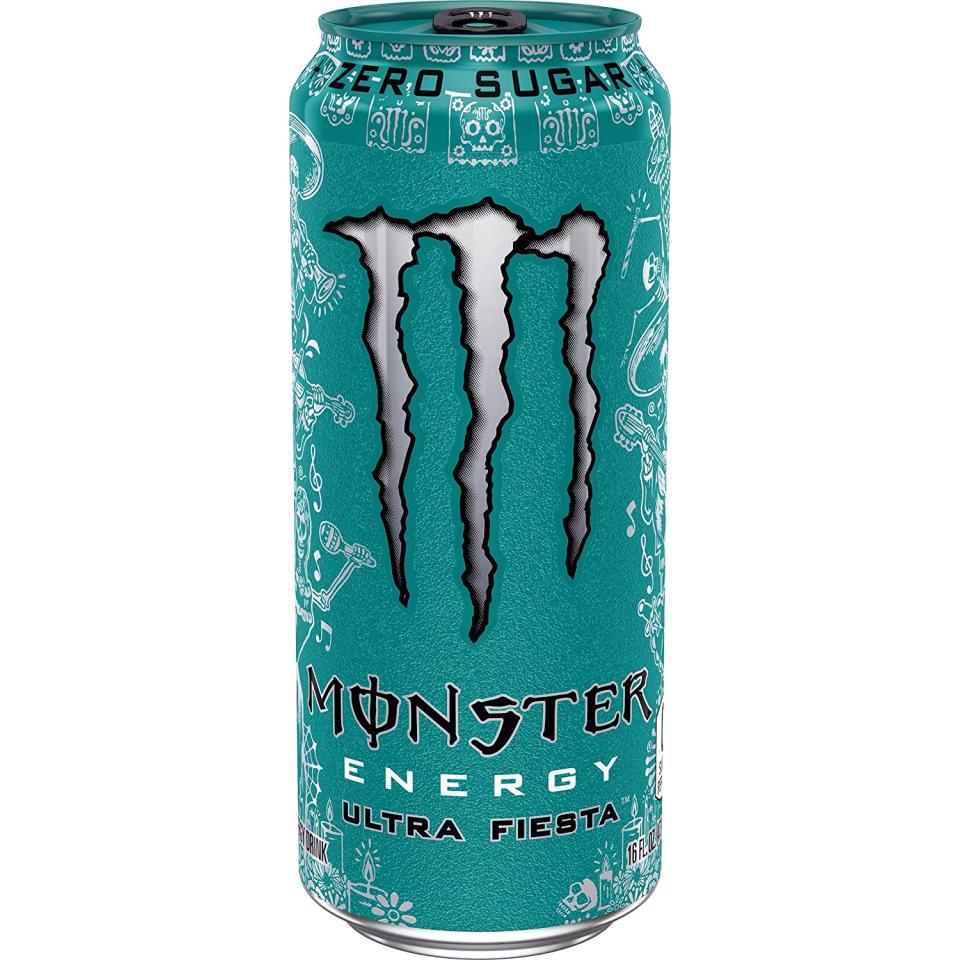 Zoom
Sleep later, cause tonight we're going to fiesta like there's no mañana! Ultra Fiesta celebrates the nights that turn into mornings and the friends we now call familia. Unleash the beast!
Zero sugar Ultra Fiesta blends juicy mango flavour into the Ultra we love, finished-off with a full load of our Monster Energy blend.
✔ Zero Calories, Zero Sugar
✔ Full load of our Monster energy blend without the Glucose
✔ Same Monster Energy boost without the heavy, sweet flavour and texture
✔ Monster packs a powerful punch but has a smooth easy drinking flavour
Flavor Profile: Sweet Juicy Mango
Unleash The Ultra Beast
Supplement facts:
Serving Size: 250 ml
Servings Per Container: 2
Amount Per 500ml:
Calories 219 Kcal
Carbohydrate 55g
- of which sugars 52g
Salt 0.08g
Fat, Saturates, Protein - Negligible Amount
Vitamin B2 3.5mg
Vitamin B3 43mg
Vitamin B6 4mg
Vitamin B12 13mcg
Caffeine 150mg
Ingredients:
Carbonated Water, Acid (Citric Acid), Flavour Enhancer (Erythritol), Flavourings, Taurine (0.4%), Acidity Regulator (Sodium Citrate), Flavourings, Panax Ginseng Root Extract (0.08%), Sweeteners (Sucralose, Acesulfame K), Caffeine (0.03%), Preservatives (Sorbic Acid, Benzoic Acid), Colours (Carotens, Anthocyanins) L-Carnitine L-Tartrate (0.015%), Vitamins (B3, B5, B6, B12), Inositol.
Recommended Use:
Consume responsibly – Max one can every 4 hours with limit of 3 cans in one day.
Not recommended for children, people sensitive to caffeine, pregnant women or women who are nursing.