Soodus
Laost otsas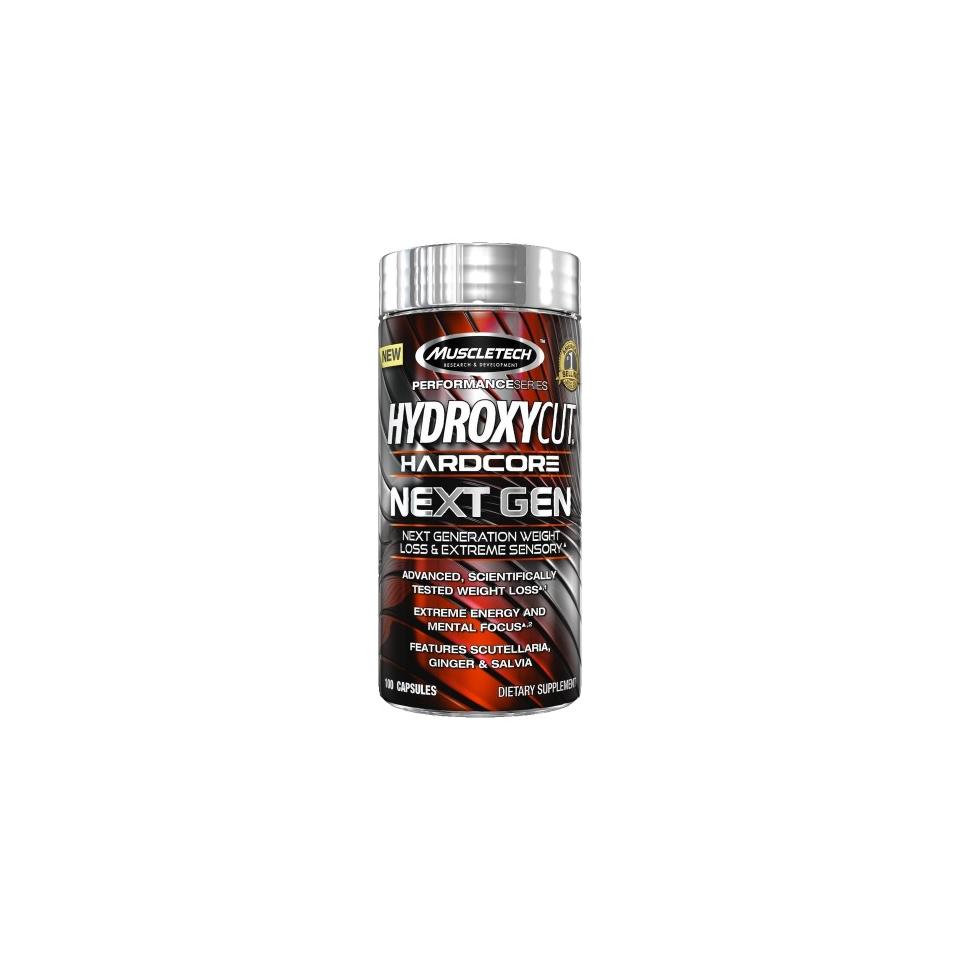 Zoom
Product highlights:
Advanced, scientifically tested weight loss.

Extreme energy & enhanced mental focus.

Features Scutellaria, Ginger & Salvia.
Next generation weight loss & extreme sensory!
Hydroxycut Hardcore® Next Gen features a never-before-seen combination of Ginger, Salvia and Blue Skullcap (Scutellaria) to deliver an unparalleled sensory effect!
Scientifically tested weight loss and extreme sensory
For 20 years, the Hydroxycut name has been synonymous with results. And now the next evolution of Hydroxycut is here. Two decades in the making, new Hydroxycut Hardcore Next Gen features potent doses of key ingredients in a unique, never-before-seen combination to deliver the ultimate stimulant experience. It also contains green coffee for real weight loss results. Subjects taking the key ingredient in Hydroxycut Hardcore Next Gen (green coffee extract [C. canephora robusta]) lost 10.95 lbs. in 60 days with a low-calorie diet and 3.7 lbs. in an 8-week study with a calorie-reduced diet and moderate exercise. Most thermogenic formulas don't have any scientific studies backing their key weight loss ingredients, let alone two.
Enhanced mental focus
Then, utilizing a precise dose of ultra-potent caffeine anhydrous, HYHydroxycut Hardcore Next Gen also helps to enhance mental focus. Coupled with an intense burst of energy, you'll train with maximum intensity after just one dose!
Ultra-amplified thermogenisis
Hydroxycut Hardcore Next Gen invokes a powerful state of thermogenesis in the body to help fire up your metabolic rate! You'll have everything you need to train harder and sculpt the body you've always wanted!
You've never tried anything like this before – guaranteed! Try Hydroxycut Hardcore Next Gen today!
Never-before-seen combination of powerful ingredients!
250mg Caffeine Anhydrous: A scientifically researched ingredient shown to trigger thermogenesis, increase energy and enhance focus.­

500mg L-Ornithine HCI: A scientifically researched ingredient to support an enhanced overall sensory experience.

50mg Blue Scullcap (as Scutellaria Lateriflora): An herb that contributes to the unique, unparalleled sensory effect.

200mg Green Coffee Bean Extract: Green Coffee Bean extract is a scientifically researched key weight loss ingredient that has been shown in clinical studies.

50mg Red Sage Extract: A Chinese herb that contributes to heightened sensory.
Individual tolerances vary. Ensure you achieve your comfort with each stage before increasing your dosage. Take each serving 30 to 60 minutes before your two largest meals of the day (eg. breakfast and lunch). Do not exceed 4 capsules in a 24-hour period. Avoid snacking and drink 10 glasses of water each day. Avoid usage within 5 hours of bedtime. For best results, use for 60 days in combination with diet and training. Do not use for more than 8 weeks.