Soodus
Laost otsas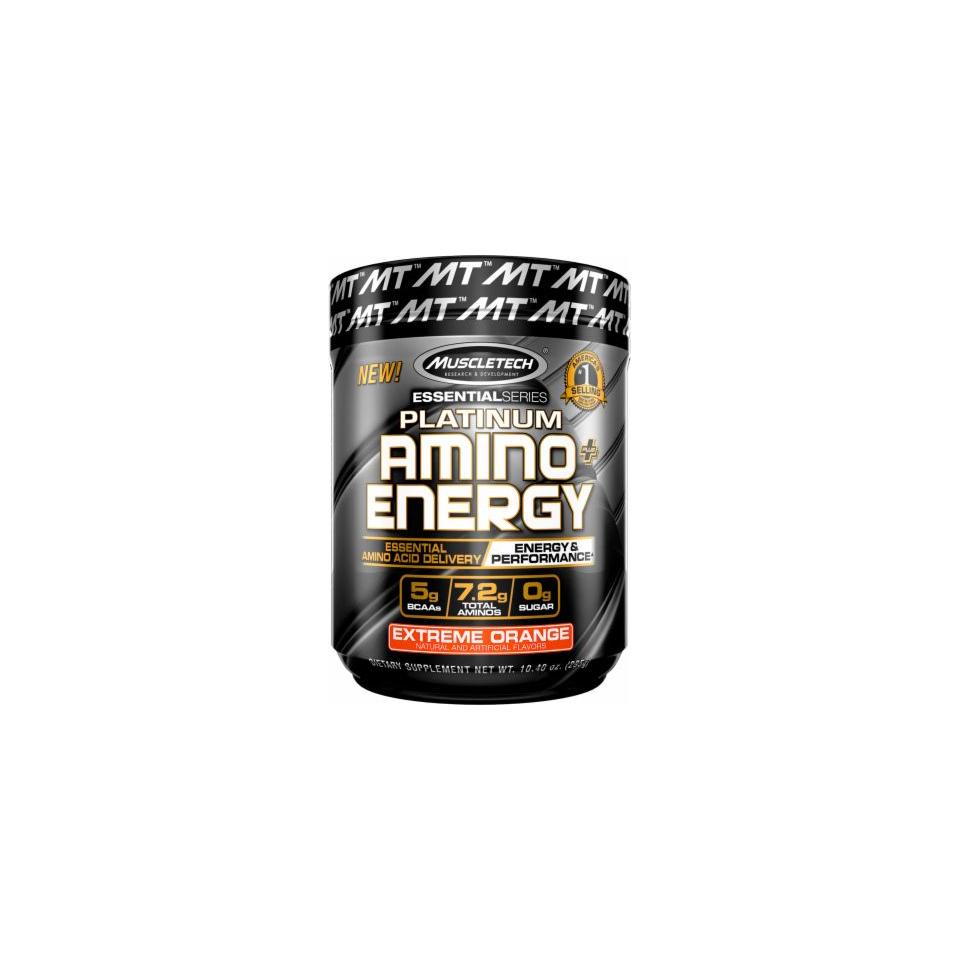 Zoom

Advanced Amino Acid Formula With Energy
Platinum Amino + Energy features free-form branched chain amino acids (BCAAs) for rapid absorption, plus taurine, L-glutamine, L-arginine, and electrolytes with coconut water and watermelon juice. Unlike other products that deliver essential amino acids (EAAs) hidden behind proprietary blends, we feature 5g of fully disclosed BCAAs to help support recovery from training, combat muscle breakdown and enhance protein synthesis! What's more, we never cut corners, hide amounts or save on costs by bonding BCAAs to glycine or alanine like the other guys, so you know this uncompromising amino plus energy formula delivers all the key amino acids you want and nothing you don't!*
Clinically Dosed Performance Enhancing BCAAs
BCAAs are comprised of three powerful amino acids – leucine, isoleucine and valine – and are perfect for any hard-training athlete because they serve as primary building blocks for muscle! In fact, thanks to their ability to support training endurance and recovery, BCAAs have been relied on by top athletes around the world for decades. If you're looking to help combat muscle loss and protein breakdown, especially during intense training, then a powerful BCAA formula should be near the top of your supplement shopping list!*
Enhances Energy, Focus & Endurance With The First Dose
Featuring a precise dose of caffeine, Platinum Amino + Energy can be taken before or during the workout to deliver an instant boost of energy, focus and intensity. Each scoop also delivers a 1g dose of taurine, which is clinically shown to improve athletic performance in endurance athletes.*
Balshaw et al., 2013. Amino Acids. 44(2):555-561.
Provides A Precise Electrolyte Complex
This powerful pre- and intra-workout complex is a truly complete formula featuring precise doses of coconut water and watermelon juice as well as key electrolytes to help replenish stores that are lost during hard training.*
Best-In-Class Taste
Platinum Amino + Energy was flavored by experts in one of the world's top flavoring houses in order to taste better than any other amino acid powder on the market.*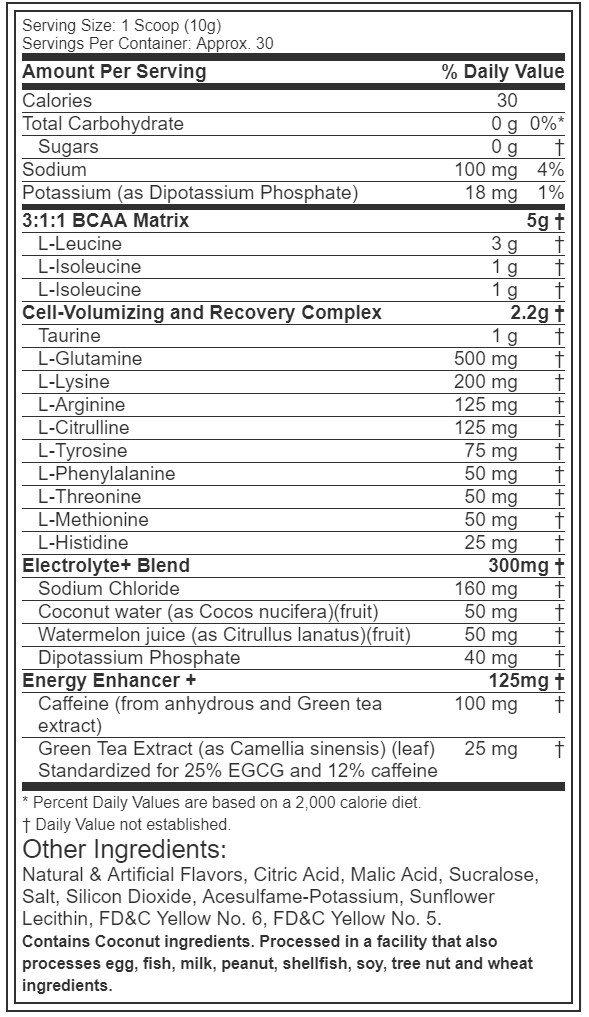 Mix 1 scoop with 200-700ml of water and consume pre- and intra-workout. Read the entire label before use and follow directions provided. If you want to add to your overall daily BCAA intake without the additional calories from drinking multiple protein shakes, you can also add 1 scoop to a jug of water and drink it over time.