Laost otsas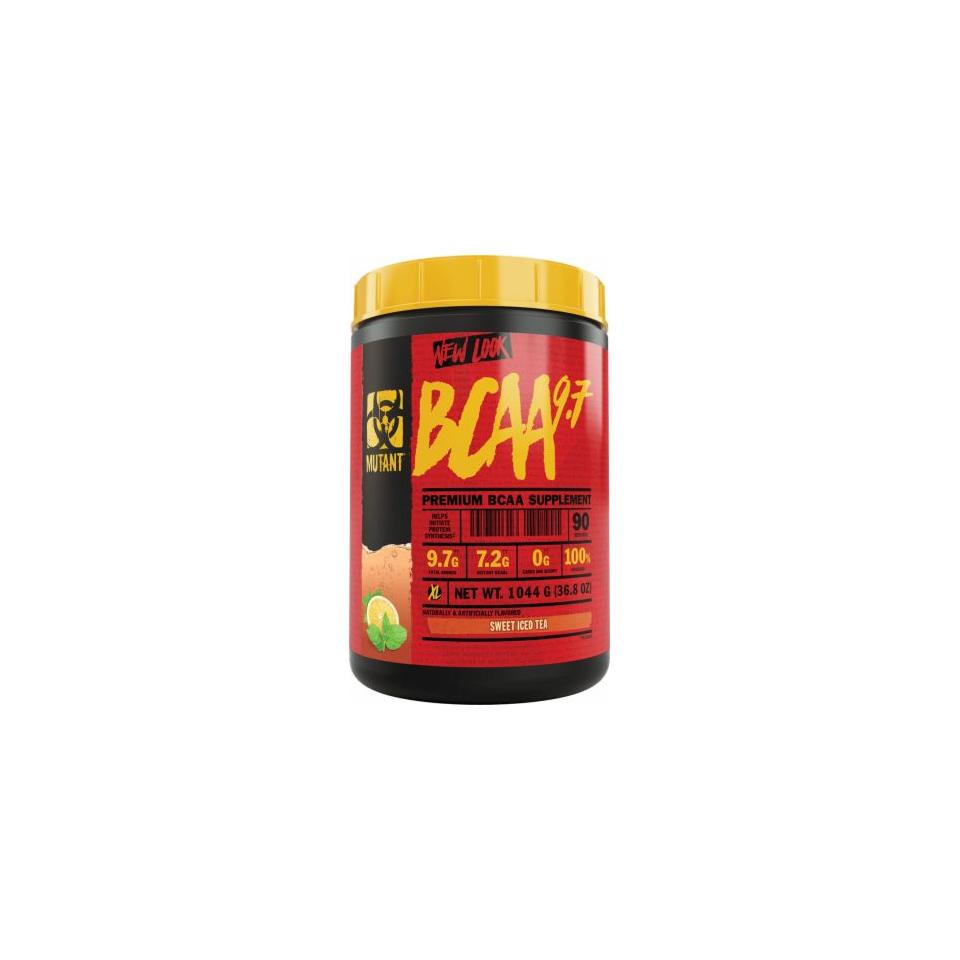 Zoom
Protein Synthesis Initiator!
- 9.7 grams of BCAA's packed into every concentrated scoop
- Preferred 2:1:1 ratio - the same as human muscle
- 8 added electrolytes to keep muscles hydrated and boost performance
- Added proven absoption accelerator
- Zero carbs and sugar
MUTANT BCAA 9.7 delivers 9.7 grams of amino acids in just one concentrated scoop. Our BCAAs are in the preferred 2:1:1 ratio and then instantized for superior solubility; with added Micronized Amino Support Stack; and finally magnesium fortified to help contribute to protein synthesis. MUTANT BCAAs — beyond just normal BCAAs!
Mutant BCAA 9.7 can be taken during training or on off days to aid your body with recovery. Simply mix 1 scoop with 250 ml to 500 ml of cold water.

Nutritional profile may vary with flavour.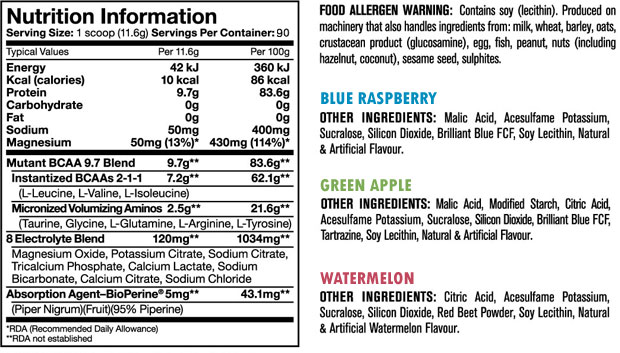 As a dietary supplement mix 1 serving with 8-16 fl oz (240-480 mL) of cold water. Stir or shake and consume during exercise on training days, or throughout the day on non-training days.