Soodus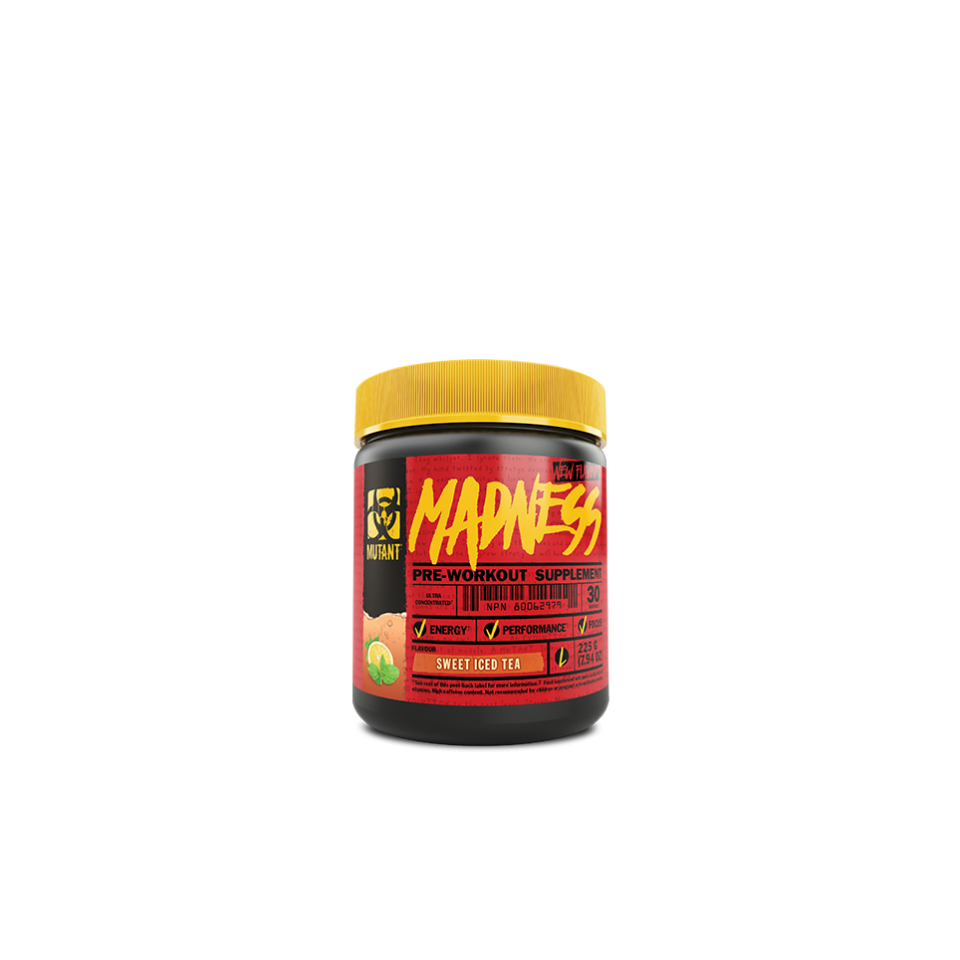 Zoom
Provides highest workout intensity
Drives improved razor sharp focus
Arms you for battle against fatigue
Provides your daily workouts with highest energy levels
Engineered exclusively for high intensity workouts only, this extra premium formula will jolt your senses.
Be aware of the power of Mutant Madness! This highly powered pre-workout contains 500mg 5-caffeine source blend that yields 335mg of net caffeine, to wake you up at any time, every time ! Alongside with specially designed performance intensity matrix (with 1.5g of L-Citruline and L-Arginine, 2:1 blend, Beta-Alanine and 1g of Taurine and L-Tirosine 2:1 blend), Mutant Madness will create total madness in your workouts!
We warn you — seriously — read the entire label first before trying — use responsibly!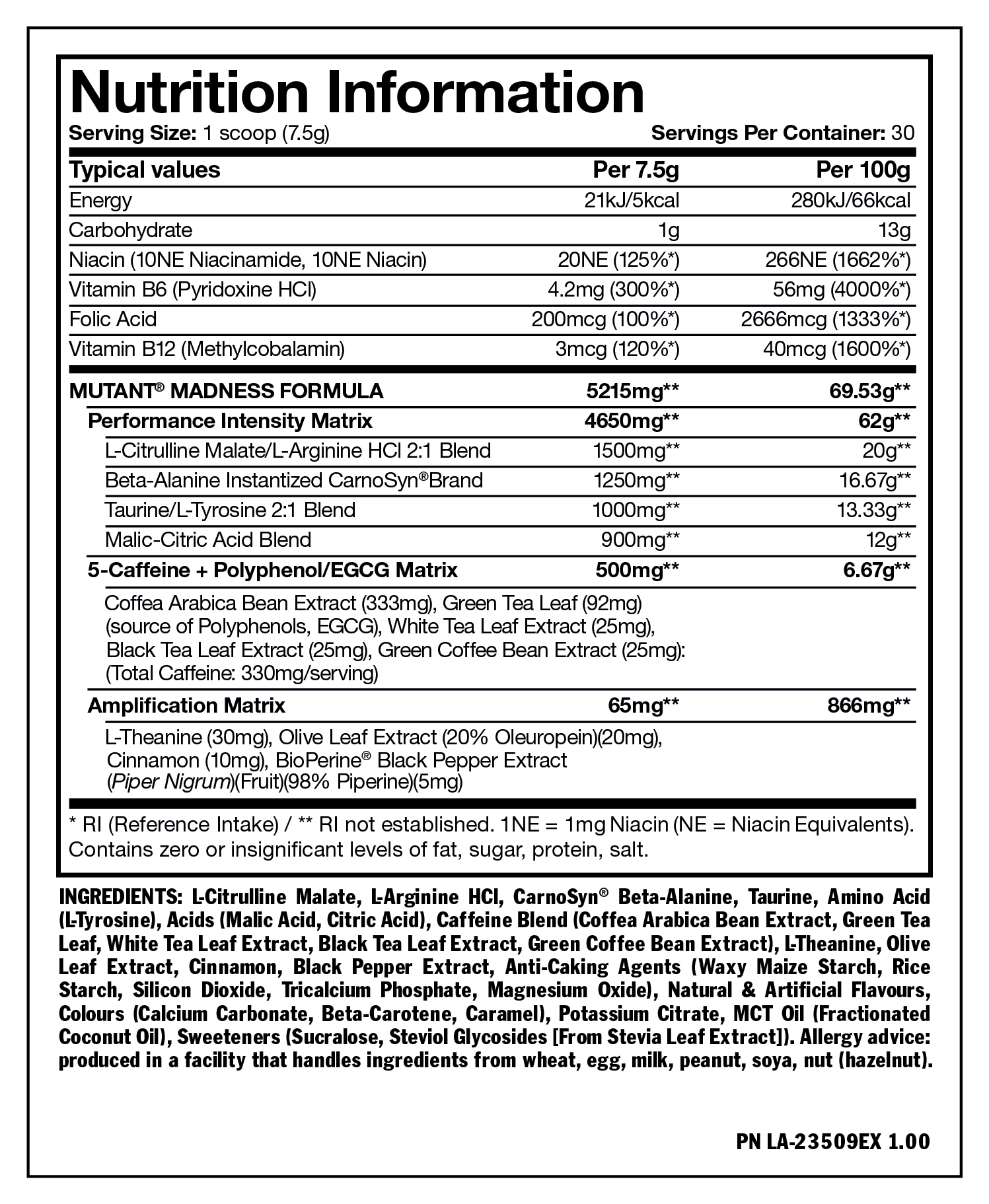 Add 1/2 to 1 level scoop to 250 ml (~8 fl oz) of cold water, shake 5-10 seconds, and slam it back 10-30 minutes prior to workouts. First time users should try only 1/4 – 1/2 scoop in 250 ml of water first to assess tolerance. Do not consume within 4 hours prior to bedtime.