Laost otsas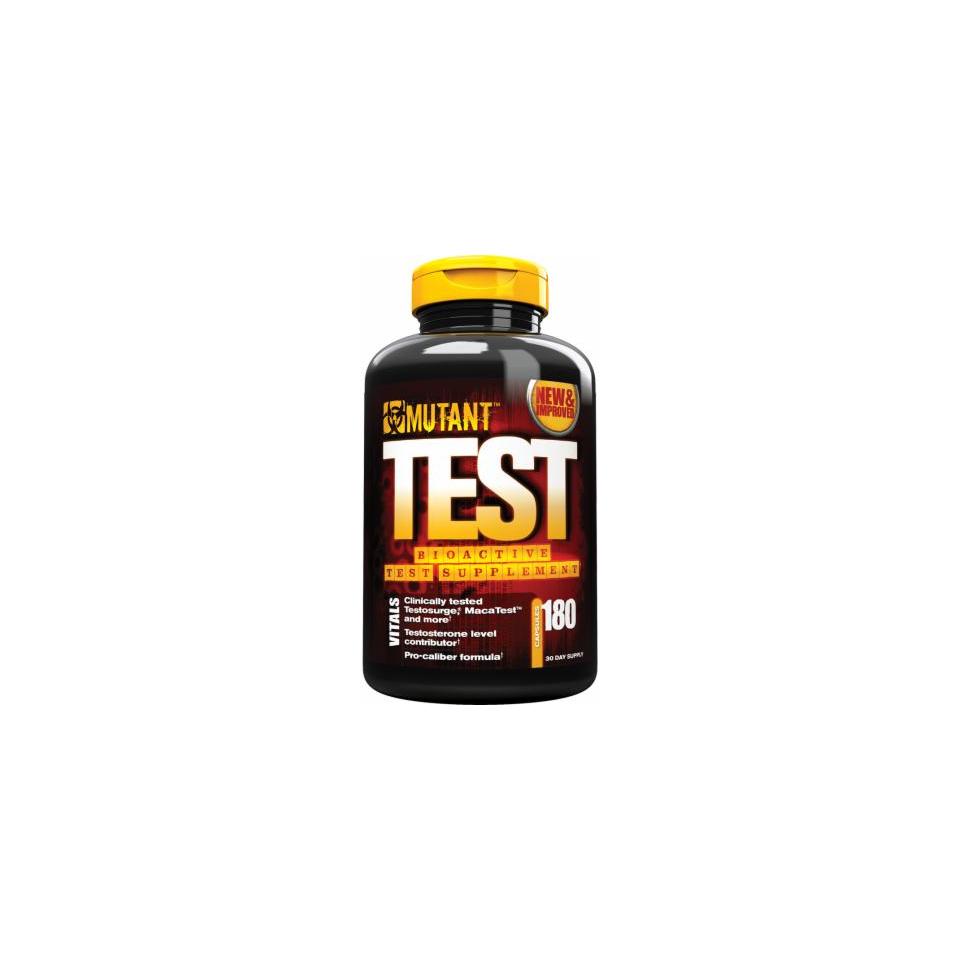 Zoom
NEW & IMPROVED MUTANT™ TEST includes targeted levels of SIX (6) active ingredients featuring clinically-tested Testosurge® and MacaTest.™ MUTANT TEST is formulated specifically for MUTANTS wanting to augment their strength-training program in an effort to experience initial results within just days, that continue to deliver over and over.*
HOW DOES MUTANT TEST WORK?
NEW & IMPROVED MUTANT TEST works through a premium dual-action pathway to maximize and protect your testosterone.
WORKS BETTER. WORKS FASTER.
What does quickly cranking up test levels mean for you – the guy who is serious about building freaky mutated muscle? It means no more waiting for your test booster to "kick in." Nothing works better or faster than new and improved MUTANT TEST, we back that promise with published clinical studies.*
SCIENTIFICALLY STUDIED.
The primary functional ingredient in MUTANT TEST, has been clinically evaluated using the Gold Standard method of research – a randomized, cross-over, double-blind, placebo-controlled study.
Read the entire label before use. As a food supplement on training and non-training days, take 6 caps every morning upon waking on an empty stomach with 8 fl. oz. (250mL) of water. Mutant™ recommends 8 weeks of continuous use followed by a 4 week off-cycle.