Laost otsas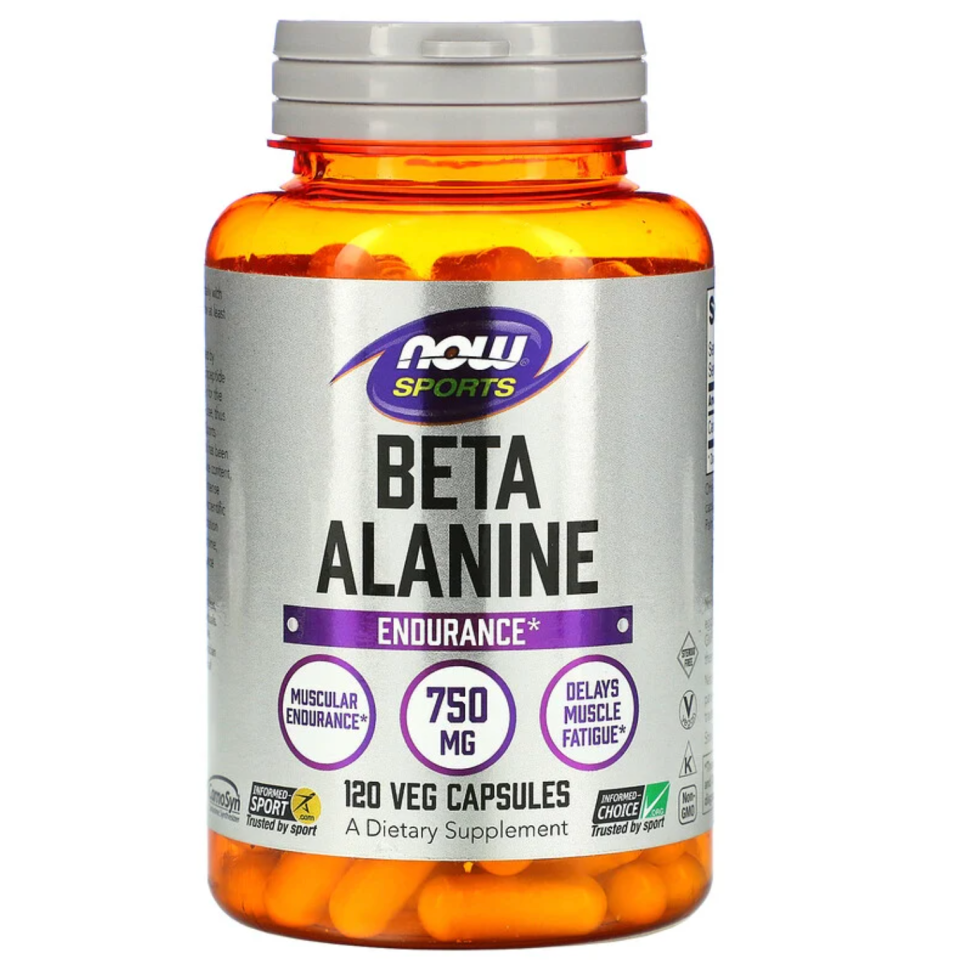 Zoom
Muscular Endurance
Delays Muscle Fatigue
GMP Quality Assured
CarnoSyn - Carnosine Synthesizer
Trusted by Sport
A Dietary Supplement
Steroid Free
Vegan
Kosher
Non-GMO
Beta-Alanine is a non-essential amino acid that is used by muscle cells to synthesize Carnosine. Carnosine is a dipeptide (Beta- Alanine plus Histidine) that functions as a buffer for the hydrogen ions (acid) produced during strenuous exercise, thus helping to maintain optimum muscular pH. NOW Sports uses CarnoSyn®, a patented form of Beta-Alanine that has been clinically tested and shown to increase muscle Carnosine content, allowing muscles to work harder and longer during intense exercise. NOW® Sports Beta-Alanine is backed by scientific research demonstrating that CarnoSyn® supplementation results in delayed muscle fatigue and rapid recovery time, thereby helping you attain your strength and endurance training goals.
Supplement Facts
Serving Size: 3 Veg Capsules
Servings per Container: 40
Amount Per Serving % Daily Value
CarnoSyn® Beta-Alanine 2.25 g (2,250 mg) *
* Daily Value not established.
Other Ingredients
Rice flour, hypromellose (cellulose capsule), stearic acid (vegetable source) and Ascorbyl Palmitate.
Take 3 capsules 2 to 3 time daily with water of your favorite beverage. For best results, allow at least 2 hours between doses.