Laost otsas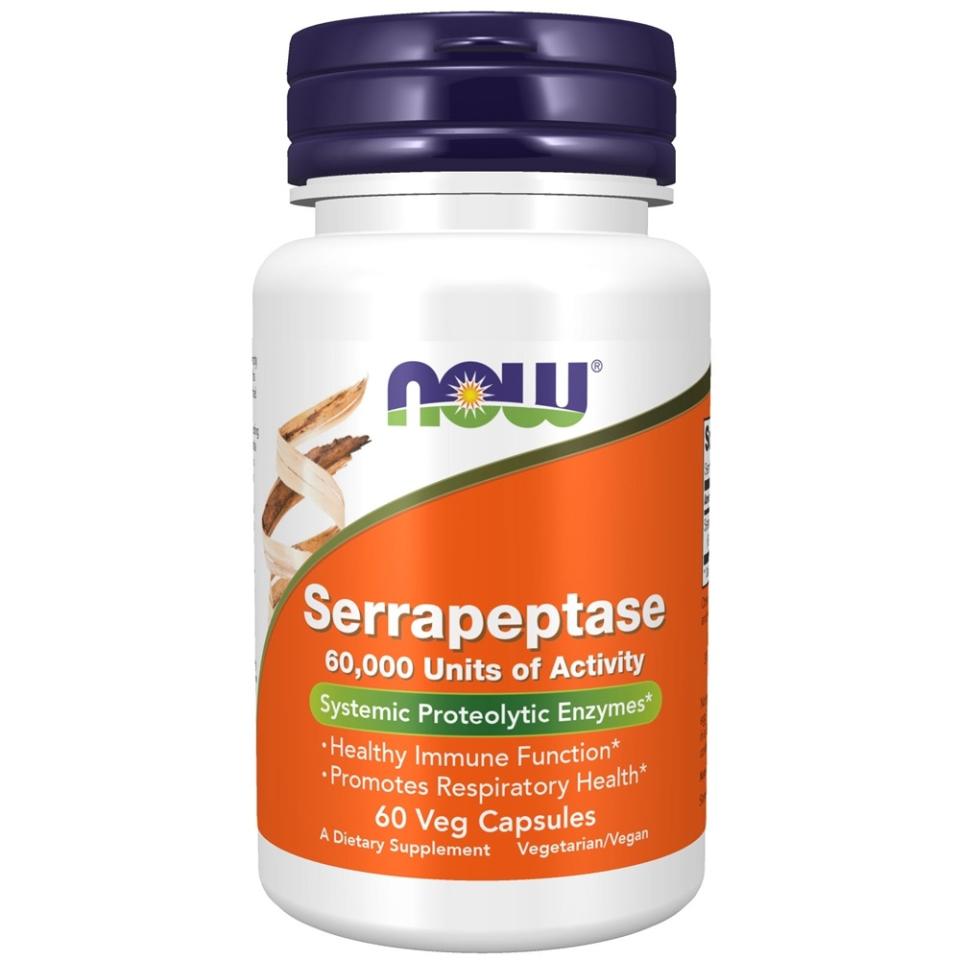 Zoom
NOW Foods Serrapeptase (serratiopeptidase) is a protein-digesting enzyme isolated from the friendly bacterium Serratia marcescens. Studies indicate that serrapeptase is absorbed intact from the digestive tract and that it acts systemically to support healthy immune system functions and promote the body's normal healing processes. Some evidence suggests that serrapeptase may support respiratory health by helping to maintain normal mucus secretions.
NOW Foods Serrapeptase Features:
Systemic Proteolytic Enzymes
60,000 Units of Activity
Healthy Immune Function
Promotes Respiratory Health
Vegan & Vegetarian
A Dietary Supplement
Supplement Facts
Serving Size: 1 Veg Capsules
Servings Per Container: 60
Amount Per Serving % Daily Value
Serraseptase
(60,000 Serratiopeptidase Units) 33 mg **
** Daily Value not established.
Other Ingredients: Rice Bran, Microcrystalline Cellulose and Hypromellose (cellulose capsule).
Take 1 capsule daily on an empty stomach with 8 oz. of water. Continuous use of this product for more than 30 days is not recommended except under the supervision of a physician.