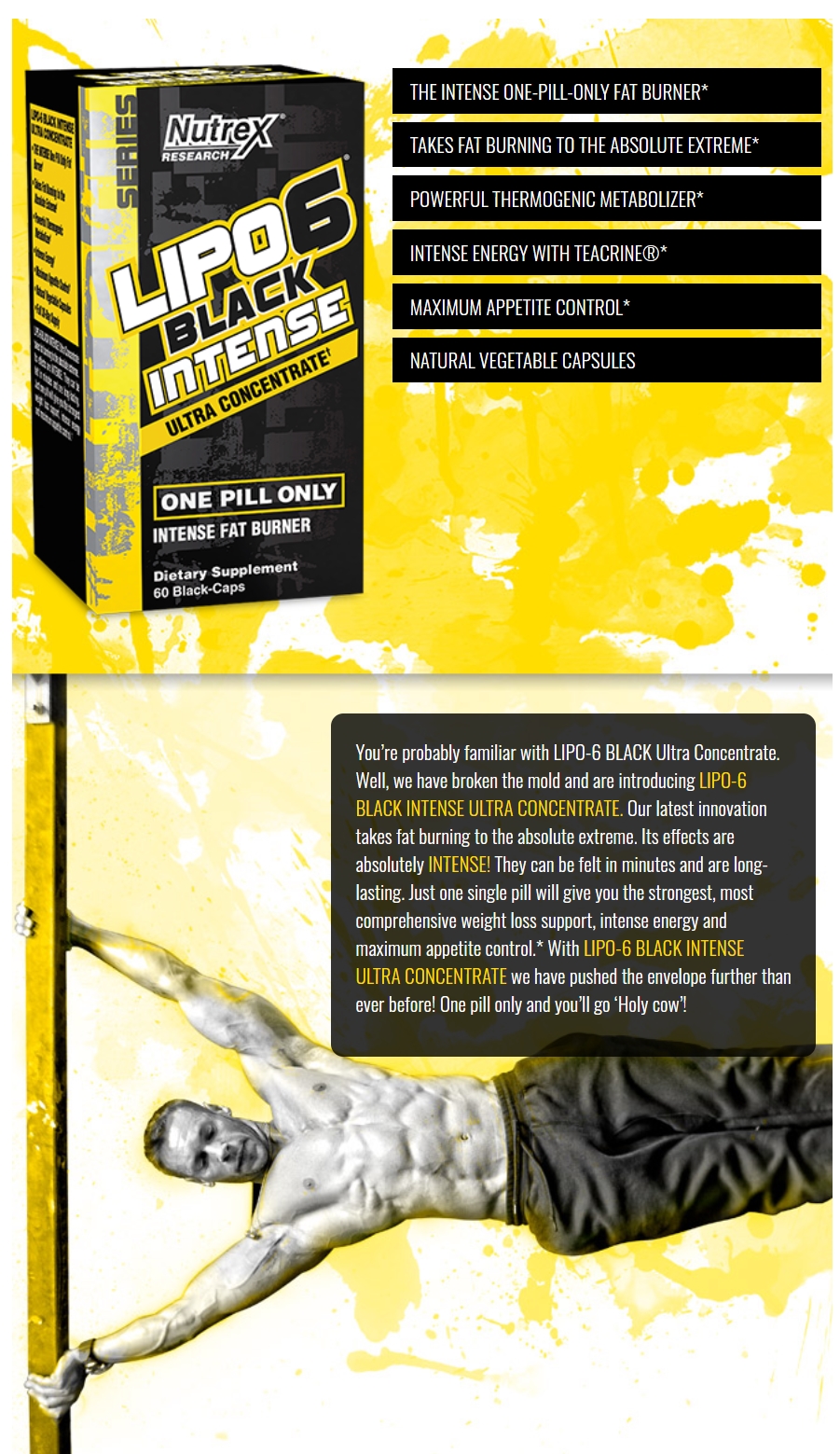 Serving Size 1 Black-Cap

Servings Per Container

60

Amount per serving

% DV

INTENSE ULTRA CONCENTRATED FAT BURNER

727.5 mg

*

Caffeine Anhydrous

*

N-Acetyl-L-Tyrosine

*

Theobromine

*

Paradoxine® Grains of Paradise (Aframomum melegueta) extract (seed)

*

Rauwolfia vomitoria extract (root) (std. to 90% Rauwolscine)
Due to the intense nature of this product, all guidelines should be strictly adhered to. Take 1 Black-Cap in the morning and 1 Black-Cap in the afternoon. NEVER EXCEED 1 BLACK-CAP PER SERVING. NEVER TAKE MORE THAN 2 SERVINGS IN A 24-HOUR PERIOD. Do not take within 6 hours of sleep. For best results use daily for 30 days.