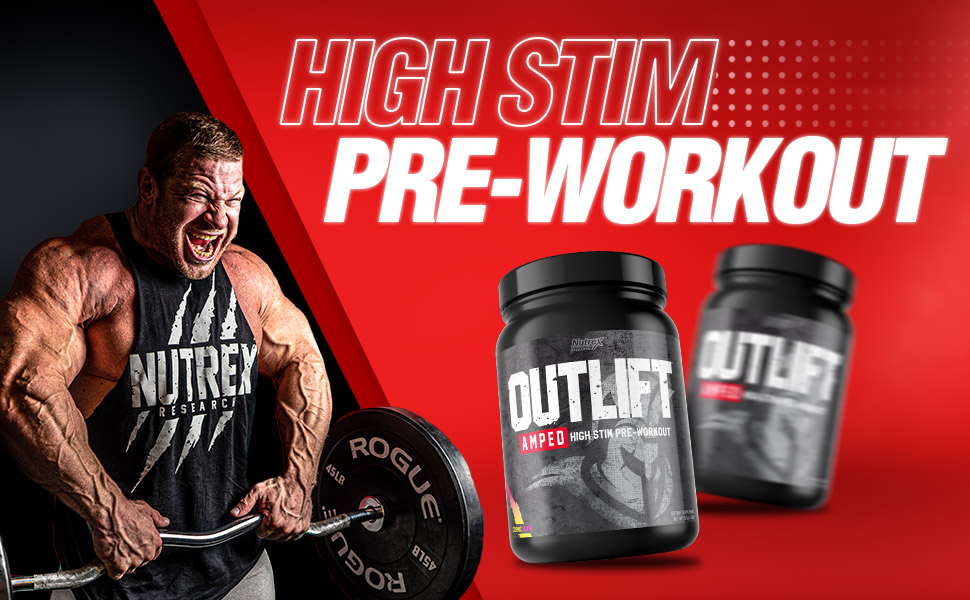 FULL CLINICALLY DOSED PRE-WORKOUT – WITH A KICK!†
MAXIMUM PERFORMANCE BASED ON REAL SCIENCE COUPLED WITH EXTREME ENERGY!†
PROMOTES INTENSE WORKOUT ENERGY, POWER & STRENGTH†
AMPLIFIES MUSCLE-PUMP & HELPS REDUCE FATIGUE†
NO PROPRIETARY BLEND & NO ARTIFICIAL COLORS
Outlift Amped High Stimulant Pre Workout
With OUTLIFT AMPED, we bridged the gap for those wanting clinically dosed ingredients and still seeking extreme levels of stimulant energy to power them through grueling training sessions. With the addition of new energy and focus promoting ingredients such as TeaCrine, Kaff2, Rauwolscine and Choline Bitartrate, as well as new performance enhancing compounds like Betaine Anhydrous and Creatine MagnaPower.
Citrulline Malate 2:1 allows for intense, long lasting muscle pumps. Research has shown that citrulline significantly increases Nitric Oxide (N.O.) and blood arginine levels which can provide an elevation in protein synthesis (lean muscle growth), creatine synthesis, and a greater BCAA utilization by muscles during exercise. Supplementing with a sufficient dose of Citrulline Malate has been shown to directly increase the number of repetitions, reduce fatigue and significantly decrease muscle soreness post exercise. This is why each serving of OUTLIFT AMPED gives you a whopping 8 grams of Citrulline Malate.†
Beta-Alanine increases carnosine levels. Research suggests daily supplementation of Beta-Alanine, supports more endurance and recovery from longer training sessions. Beta-Alanine delays muscle fatigue to help increase lean mass and enhance strength. OUTLIFT AMPED utilizes Carnosyn, the only patented form of Beta-Alanine in a clinically proven efficacious amount.†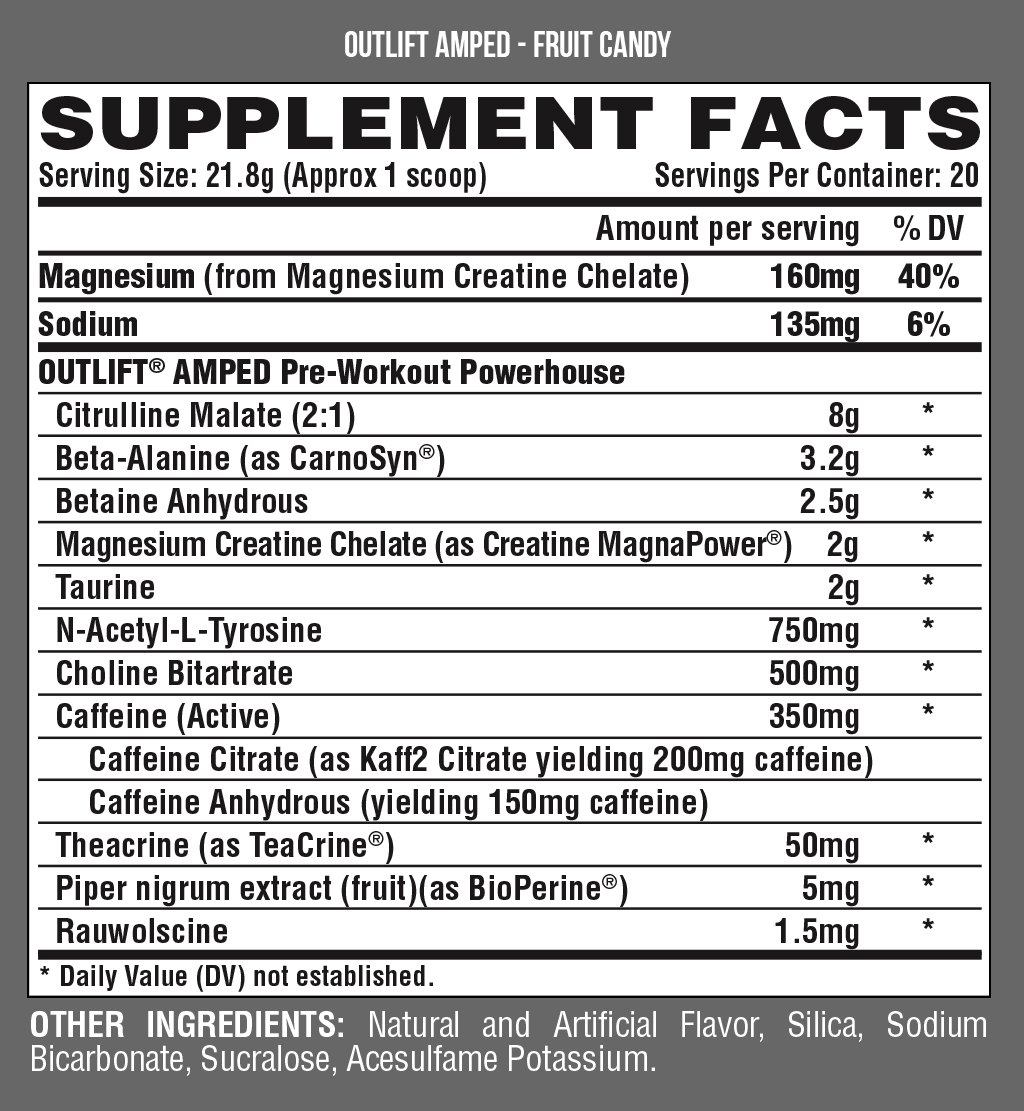 Shake container before each use.
Mix 1 scoop into 200-300ml of cold water and drink 30-45 minutes prior to working out.
Limit use to 1 serving per day.
Never exceed 1 scoop.