Laost otsas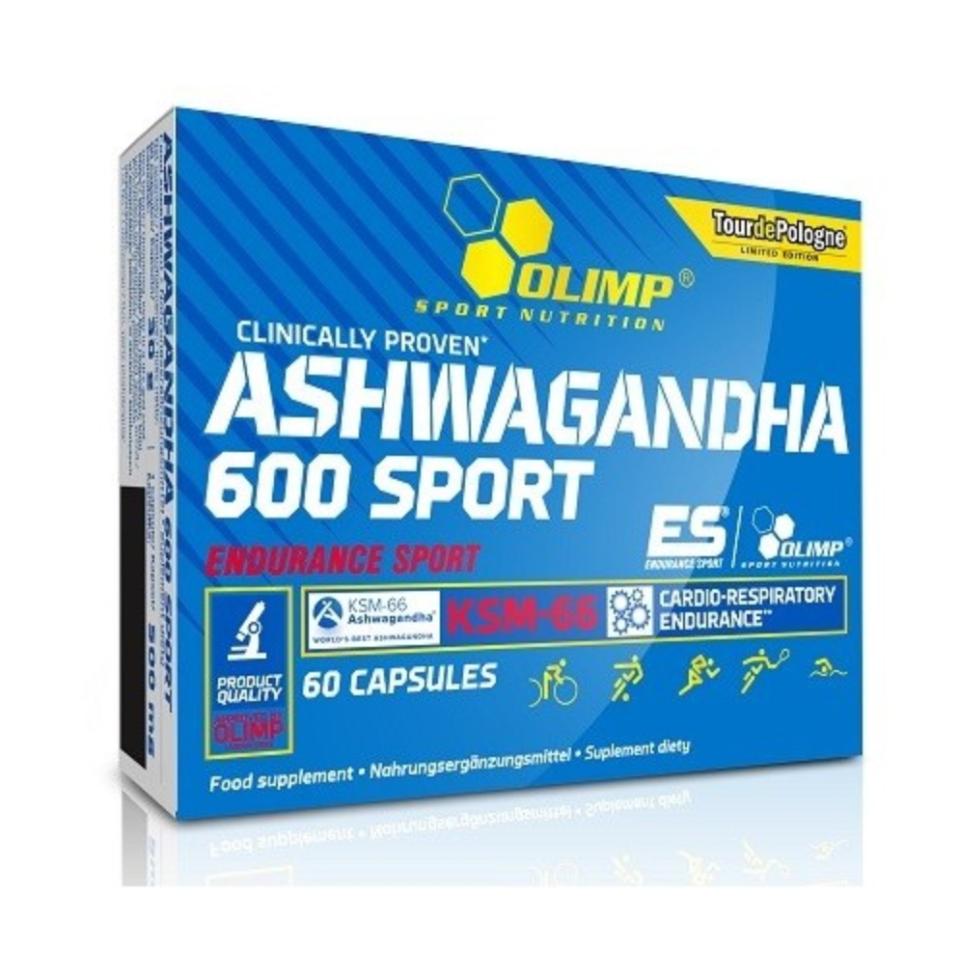 Zoom
Adaptogens have found their place in the daily supplementation of physically active people. Ashwagandha (Withania somnifera), also called an Indian ginseng or a winter cherry, has been known in India for centuries for its health-promoting properties. This high-quality ingredient could not be missing in the extensive portfolio of the Olimp Sport Nutrition brand! Discover this patented, high-quality ashwagandha root extract, with a standardized high content of active ingredients (5% withanolides) - Ashwagandha 600 Sport.The dietary supplement was created for physically active people who need support in strive for dream silhouettes and in achieving excellent results.
Trust Nature! Reach for the Ahswagandha 600 Sportdietary supplement to ensure the proper functioning of the nervous system. It will help you fighting stress and gaining an ally in building muscle mass more efficiently.
The unique extraction process of the patented KSM-66 form is based on the Green Chemistry principles - no alcohol or synthetic solvents - which has allowed obtaining a highly concentrated extract while maintaining all the natural components of the plant in its original proportions. In addition, the raw material used in the production of the Ahswagandha 600 Sport dietary supplement has been subjected to tests for the absence of hazardous heavy metals and to physicochemical analyzes in the modern Research and Development Center of the Olimp Laboratories pharmaceutical company. The company is exclusive for the use of the patented KSM-66 extract in their products in Poland. Undoubtedly, this is one of the company's many advantages, and the preparation with the Olimp Sport Nutrition brand logo, containing the mentioned KSM-66 form, becomes unique on the Polish market! Do not forget about a healthy lifestyle and a balanced diet.
ChoosingAshwagandha 600 Sport, you receive:
high-quality, patented KSM-66 ashwagandha extract

a popular adaptogen for amateur and high-performance athletes

a product with a beneficial influence on your memory

help in improving stress resistance

a product with a beneficial influence on male sexual functions

support in muscle mass building
Ingredients: 60% KSM-66 ashwagandha root extract (Withania somnifera L.), bulking agent – microcrystalline cellulose; anti-caking agents – magnesium salts of fatty acids, silicon dioxide; capsule (gelatine, colour: E 171).


Nutrition information

1 capsule

2 capsules

Ashwagandha root extract (Withania somnifera L.) KSM-66,




of which: 5% withanolides

300 mg




15 mg

600 mg




30 mg
Recommended use: 1 capsule twice a day with a meal, washed down with plenty of water. Do not exceed the recommended daily dose. Food supplements should not be used as a substitute for a varied and balanced diet. A varied and balanced diet and a healthy lifestyle are recommended.