Uus toode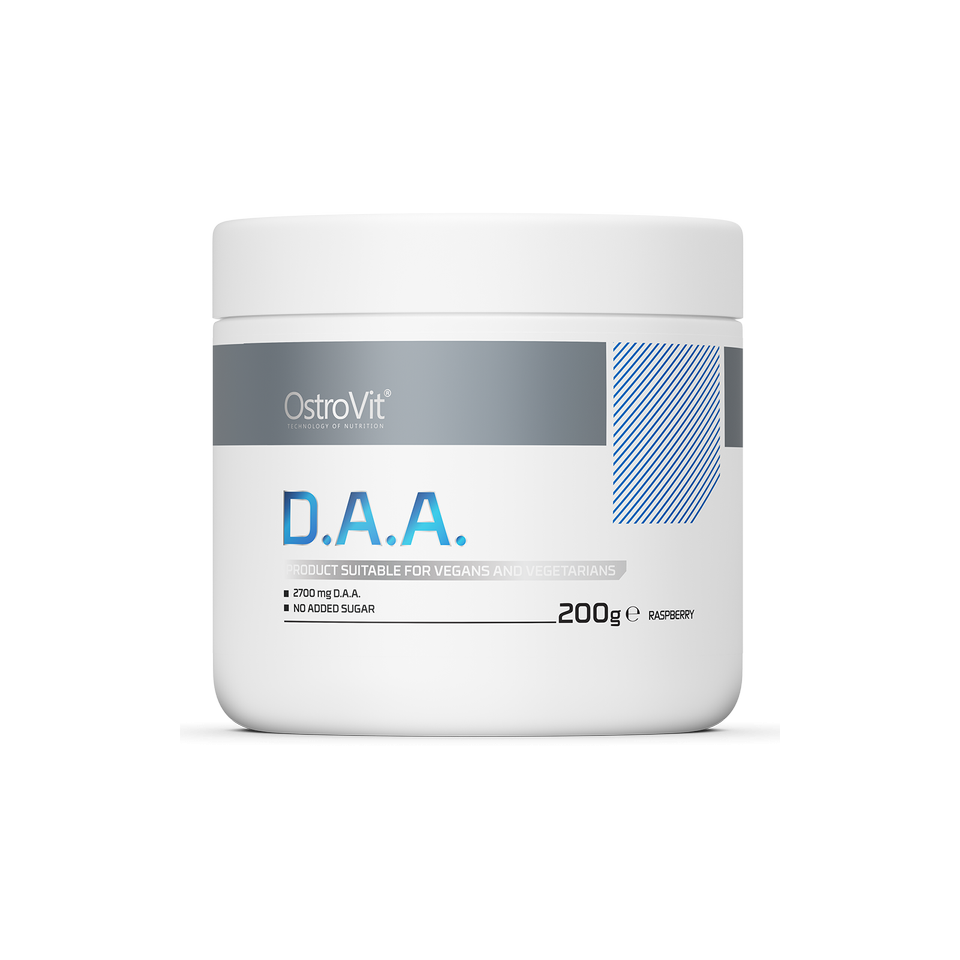 Zoom
OstroVit D.A.A is a high-quality, state-of-the-art preparation consisting exclusively of a single substance, D-aspartic acid, this time in a raspberry-flavoured version. The product has been fragmented by undergoing a micronisation process, which allows for even better bioavailability.

200 g D-aspartic acid per package
66 servings per container
Delicious raspberry taste
OstroVit D.A.A - D-aspartic acid
D-aspartic acid DAA is an organic chemical compound from the group of endogenous protein amino acids. It participates in the biosynthesis of many compounds in our body, and is one of the products of the citric acid cycle, commonly known as the Krebs cycle, and gluconeogenesis (glucose biosynthesis).
Aspartic acid is an active compound in the very centre of the brain - the pituitary gland. It causes the release of the hormones FSH (folliculotropic), LH (lutropin) or growth hormone. It can also accumulate in the testes, where it alleviates the reduction in the rate of testosterone synthesis, leading to an increase in testosterone production.
Properties of D-aspartic acid contained in OstroVit DAA:
Can influence the increase of physiological levels of the main male hormone - testosterone
May have a positive effect on male libido levels
Regulates hormone synthesis in our body
Continuous supplementation can increase body weight and muscle mass gain
Can influence cognitive abilities - aiding memory, learning and concentration processes
Ideally supports regeneration processes after hard training
Nutritional information
Ingredients
D-aspartic acid, aroma, sweeteners: sucralose, acesulfame K.
The product may contain milk (including lactose),soya, peanuts, other nuts, sesame seeds, cereals containing gluten, eggs, crustaceans, fish.
Nutrition Facts
Net weight of product: 200 g
Servings per container: 66
Serving size: 3 g
Active ingredients Per 100 g For a portion
D-aspartic acid 100 g 3 g
Suggested usage
Add 3 g (1/2 flat scoop) in 100-150 ml of water or juice. Consume one portion daily 30 minutes before bedtime.