Laost otsas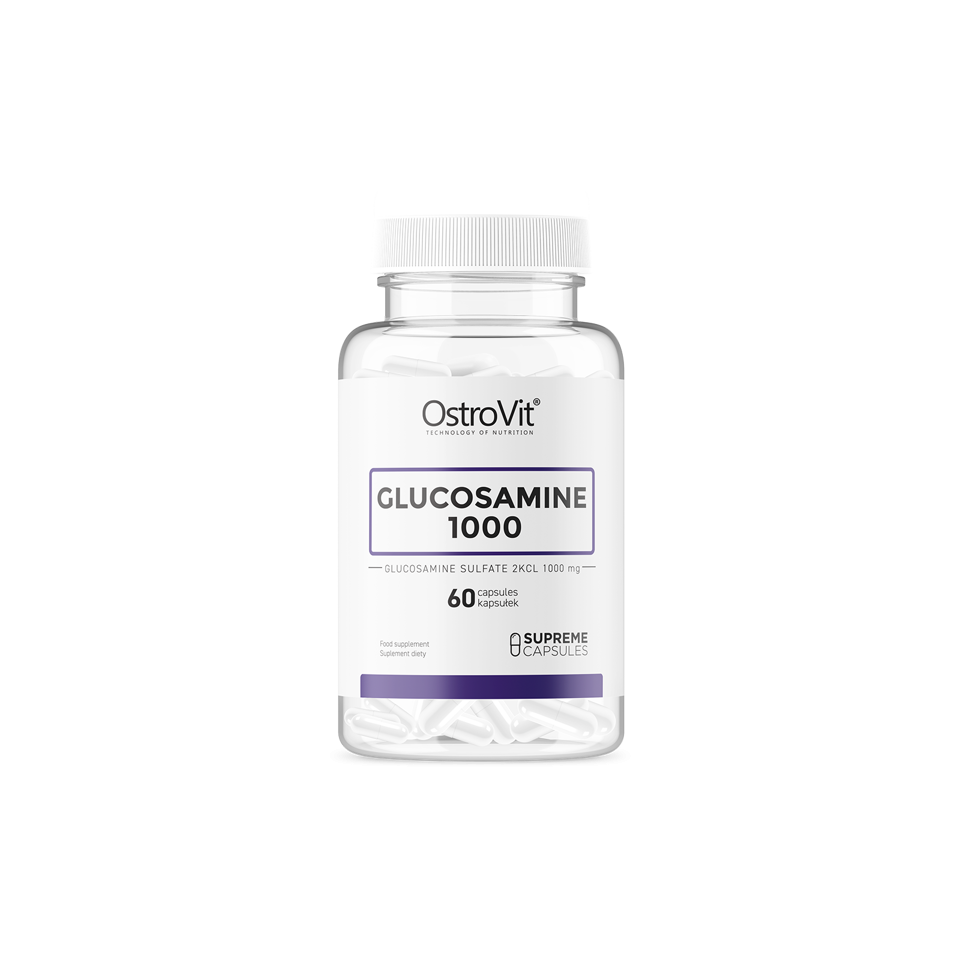 Zoom
OstroVit Supreme Capsules Glucosamine 1000 is the highest quality dietary supplement that is a source of glucosamine. The product is intended for physically active people, exposed to excessive load on joints and overweight people. Glucosamine is a substance that contributes to the reconstruction of articular cartilage. It helps keep joints, cartilage and tendons in good condition.
60 servings = 60 capsules in one package!
1000 mg glucosamine in one capsule
Help your joints with a stunning 1000 mg serving per capsule!
SUPREME CAPSULES line
OstroVit Supreme Capsules Glucosamine 1000
Glucosamine is an organic chemical compound that occurs naturally in many of our body's tissues. It belongs to a class of compounds called glycosaminoglycans. The form of glucosamine sulfate is considered the most bioavailable of all available forms on the market. The main source of its acquisition are seafood, or rather their chitinous armor. Glucosamine is used by the body to produce important chemicals that are involved in the creation and strengthening of tendons, ligaments or cartilage. Glucosamine is an agent that is used mainly in people with bone problems. Ideally relieves joint pain and supports post-traumatic recovery. It also stimulates the renewal of connective tissue and strengthens and protects the joints against various damages.
Properties OstroVit Supreme Capsules Glucosamine 1000
It has anti-inflammatory and analgesic effects on the skeletal system
Supports the reconstruction of articular cartilage and connective tissue
It helps protect our joints against various injuries
Has proven regenerative effect
It prevents our bones from descaling
Evidently improves the functioning of our skeletal system (increases joint flexibility)
Ingredients
Glucosamine sulfate (origin in crustaceans), capsule shell (gelatin, purified water).
Product may contain milk (including lactose), soy, peanuts, other nuts, sesame seeds, oats, eggs, fish.
Nutrition Facts
Net weight of the product: 66 g
Servings per container: 60
Serving size: 1 capsule
Active ingredients 1 capsule (1 serving)
Glucosamine sulfate 1000 mg

Take 1 serving (1 capsule) daily.