Laost otsas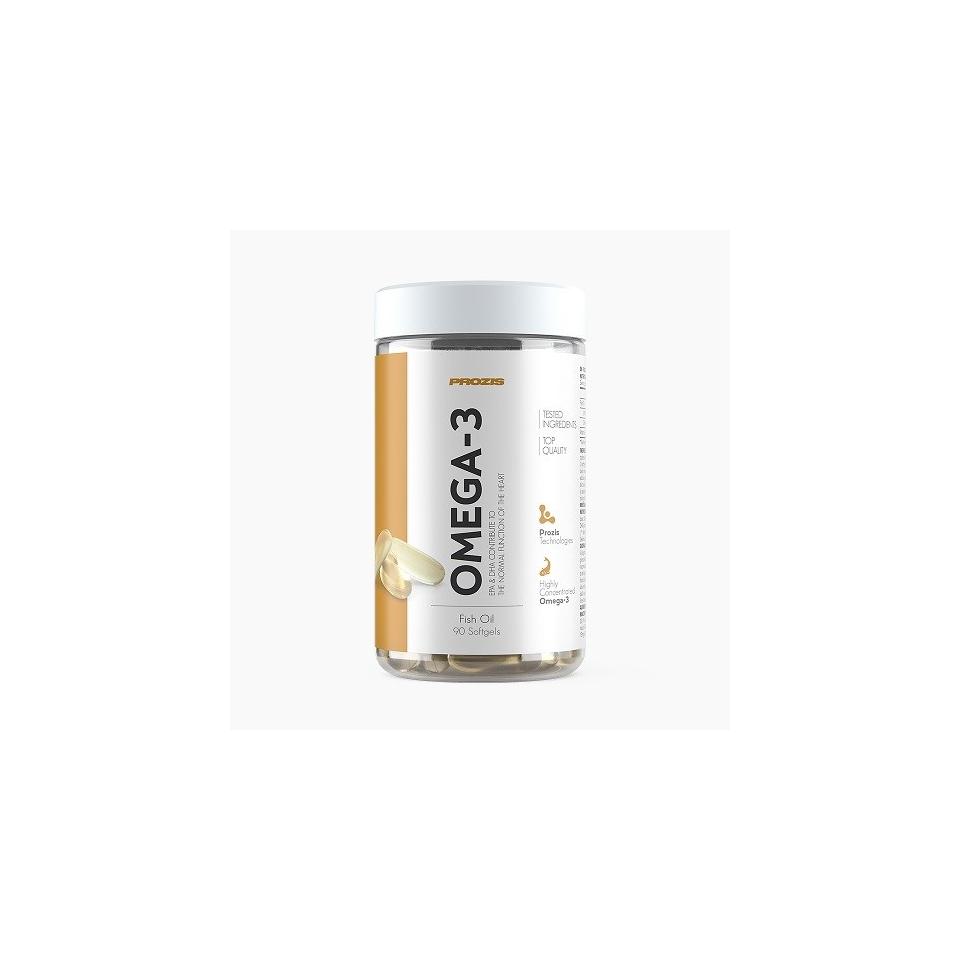 Zoom
Omega 3 – Your biggest friend in your striving towards a healthier life
Omega-3 fatty acids are essential fats. They are needed in order for the body to run smoothly. However, the body itself is unable to produce them and modern diets typically are low in omega-3. So it may be wise to increase the intake of foods rich in these fatty acids, like oily fish, walnuts and seeds, or add omega-3 based supplements to your daily diet.
Why take Prozis Foods Omega 3?
Prozis Foods designed Omega 3 to harness the benefits of two of the most important omega-3 fatty acids: EPA and DHA.
EPA and DHA fatty acids are widely known for their important role in the brain, stimulating communication between neurons, thus helping mental focus and memory. Also, with a daily intake of 250 mg, EPA and DHA contribute to cardiovascular health. Furthermore, a daily dose of 2 to 3 g of these fatty acids will support the maintenance of normal blood pressure and of normal blood triglyceride levels.
The American Heart Association recommends adults to consume 400 to 500mg of EPA and DHA a day. Omega 3 by Prozis Foods is a practical way to ensure you're fulfilling your body's needs of this essential fat.
Prozis Foods Omega 3 Highlights:
Fish oil based formula

Combination of EPA and DHA

Contributes to cardiovascular health

Assists in the maintenance of normal blood pressure

Supports healthy brain function

Top quality at the best price

Certified by independent labs
Take 3 softgels daily, or as directed by your healthcare professional.