Laost otsas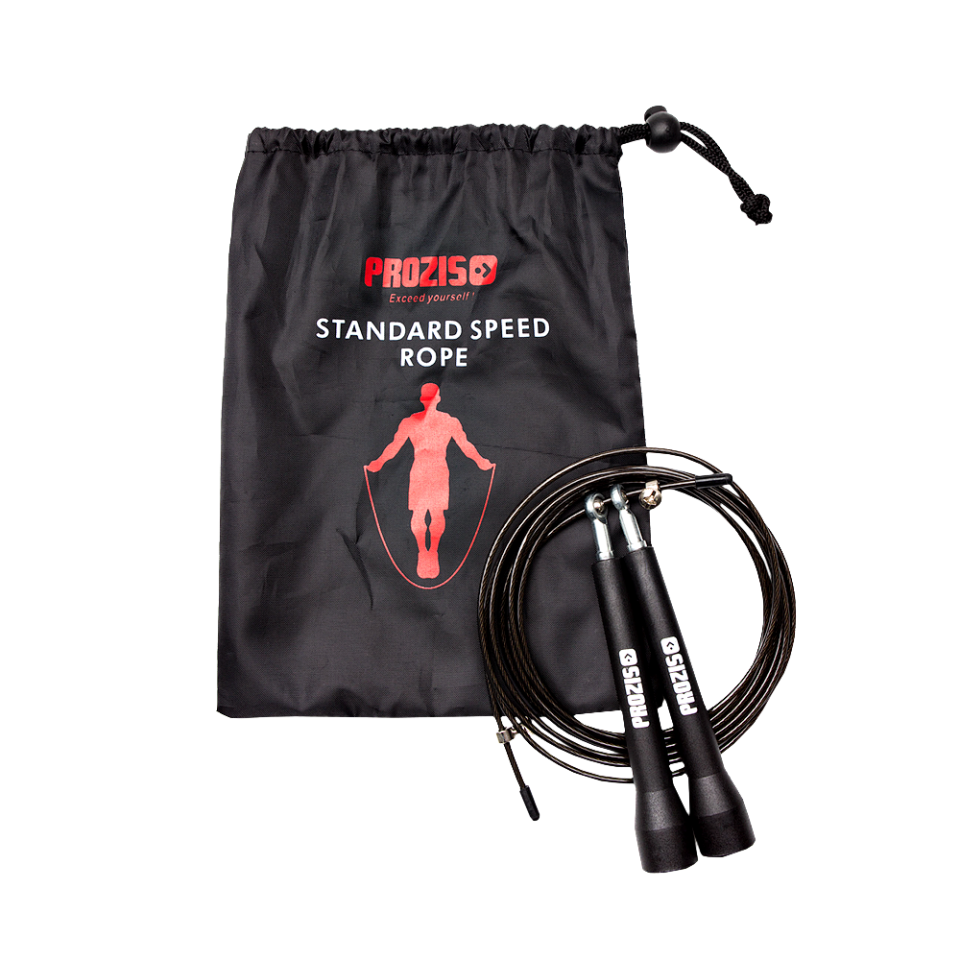 Zoom
It's time to pay attention to the ultimate conditioning workout tool: the jump rope. These days, rope jumping is very popular among athletes and sports enthusiasts looking for a high-intensity cardio exercise. And we say: finally!
Jumping rope develops speed, agility and coordination, helping you build great levels of conditioning. It is a very effective warm-up, an excellent aerobic exercise, and when combined with weight training it will boost your power and endurance. Better yet, jumping rope is a low-impact exercise, meaning it's suitable for virtually every training program. Plus, you cannot forget how much fun and practical it is since there are so many different jump styles and you can do it anywhere.
The Prozis Standard Speed Rope combines an adjustable coated steel cable with lightweight handles and a bearing system for speed and durability. The high-quality material of which it is made provides you with a rope that will allow you to master all the technique and speed. So start now and enjoy every jump!
Prozis Standard Speed Rope Highlights:
Perfect for a high-intensity cardio workout

Helps improve endurance, coordination and agility

Lightweight and durable rope (weight: 110 g)

Coated steel cable with adjustable length (3 m)

Lightweight plastic handles with a bearing system

Nylon transportation bag included

Suitable for all athletes and sportspeople