Laost otsas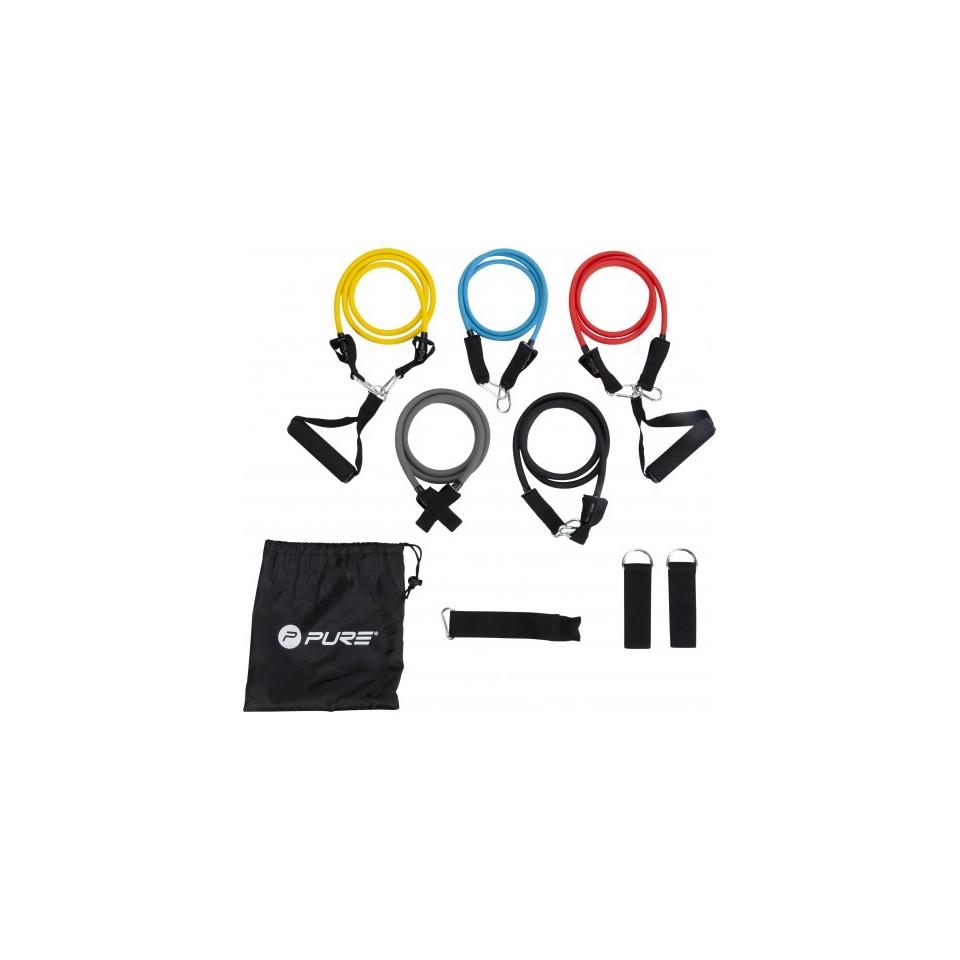 Zoom
11-piece complete set of training rubbers of different weights for home trainers.
The perfect set of training rubbers for a home trainer. Training rubbers are made of durable and high-quality latex rubber. Suitable for a strong trainer, physiotherapy or a woman expecting a baby to keep the body toned.
Physiotherapists recommend the use of training rubber to recover from various injuries.
The set includes tubular rubbers of different strengths, which can also be used assembled.
Included: 5x8x1200mm blue; 2.2kg
5x9x1200mm yellow; 4.5kg
6 × 9.5x1200mm red; 6.8kg
7x11x1200mmblack; 9.0kg
6x11x1200mm hall. 11.3kg
2 handles
2 loops for legs
1pc door anchor
2 pcs carabiners
1pc bag.