Laost otsas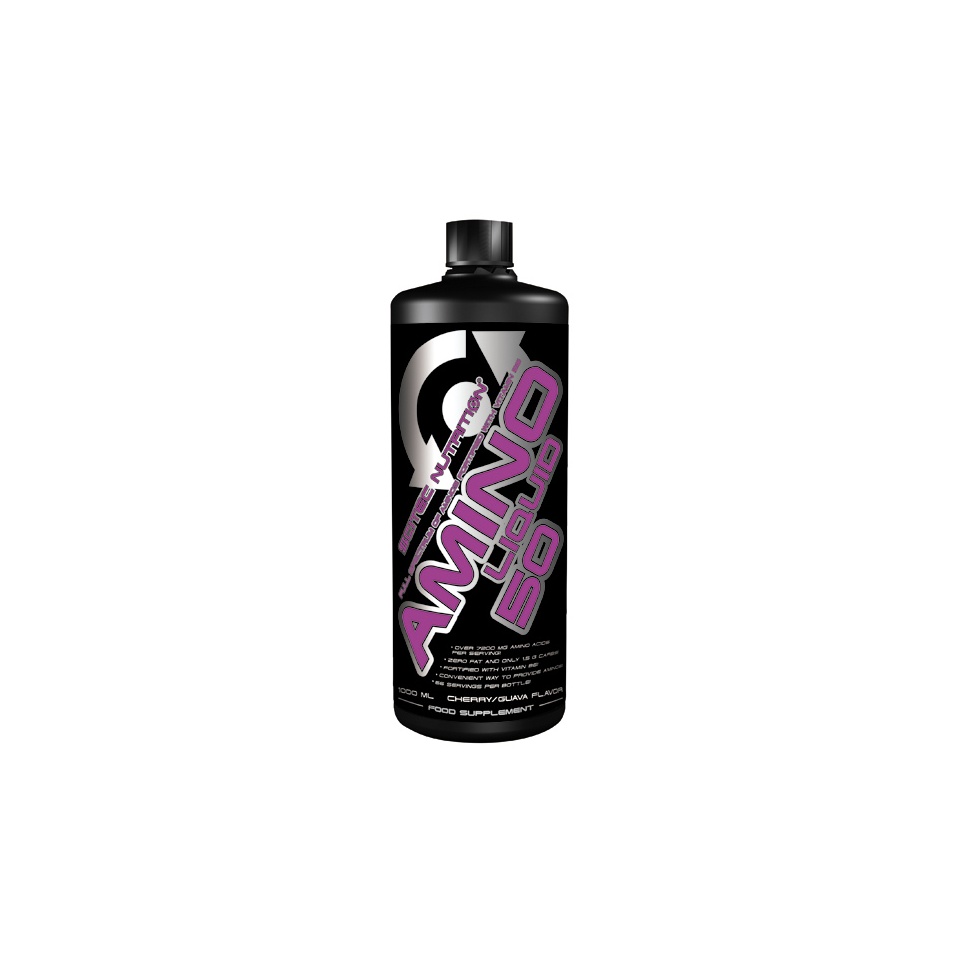 Zoom
Amino acids are among the most vital nutrients. Scitec formula provides a full spectrum of aminos with all the essential ones, including branchedchain leucine, isoleucine and valine accounting for 35% of the essential amino acids in muscle proteins.
Scitec AMINO LIQUID is a fast and more convenient way of amino acid intake.The fat-free and saturated fat-free formula is fortified with Vitamin B6, which contributes to normal protein and glycogen metabolism, to the reduction of tiredness and fatigue, and to the regulation of hormonal activity.
Serving Information
Container Size: 1000 ml

Serving Size: 15 ml

Servings Per Container: 66
Nutritional Information Per Serving
Energy: 166 kJ/39 kcal

Protein: 7.5 g

Carbohydrate: 1.5 g

Fat: 0.1 g
Amounts Per Serving
Valine: 157 mg

Isoleucine: 105 mg

Leucine: 216 mg

Lysine: 255 mg

Methionine: 39 mg

Threonine: 119 mg

Phenylalanine: 138 mg

Arginine: 531 mg

Histidine: 39 mg

Tyrosine: 19.5 mg

Proline: 872 mg

Alanine: 570 mg

Aspartic Acid: 393 mg

Serine: 2013 mg

Glutamic Acid: 728 mg

Glycine: 2100 mg

Hydroxy-Lysine: 66 mg

Hydroxy-Proline: 747 mg

Vitamin B6: 3.6 mg
Ingredients
Collagen hydrolystate, water, fructose, acidifier (citric acid), glycine, preservative (potassium sorbate), flavoring, sweeteners (acesulfame-K, sodium cyclamate, sodium saccharin), vitamin B6
Drink 1-3 servings (1-3 x 15 ml) of AMINO LIQUID a day before or during or after training, or any time of the day when amino acid/protein ingestion is needed.

Shake well before use!