Laost otsas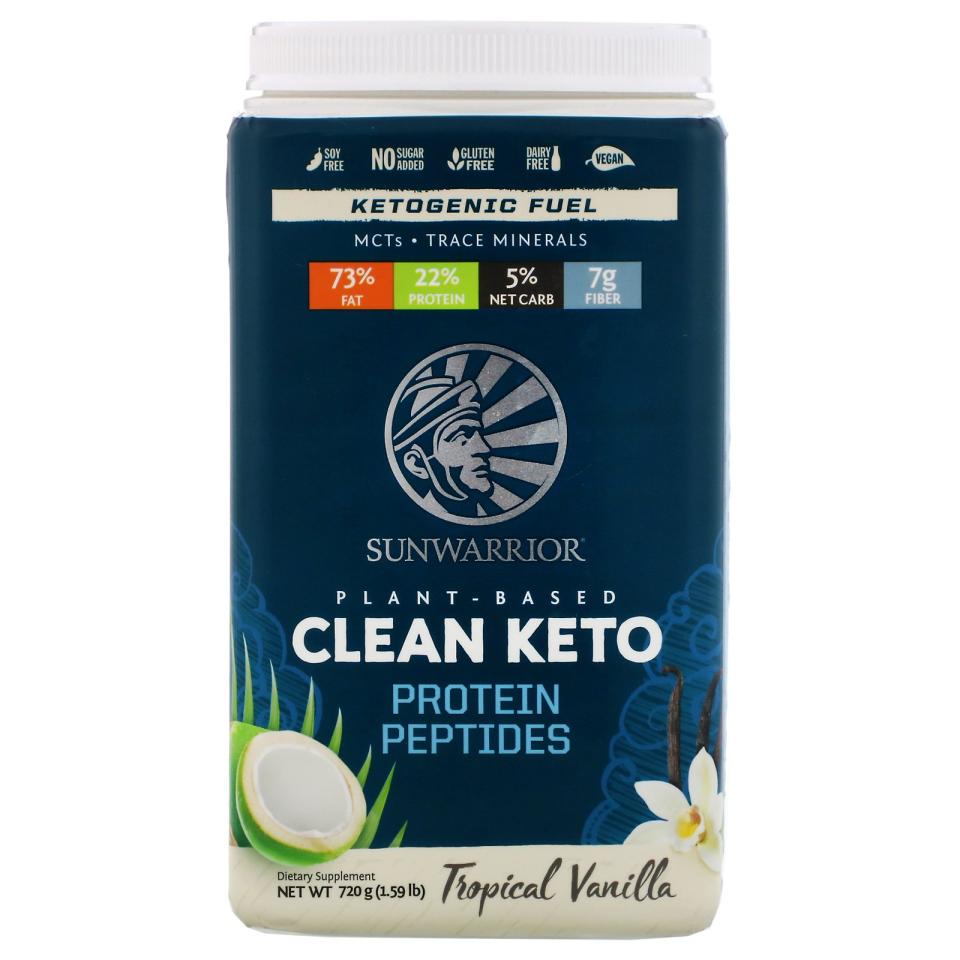 Zoom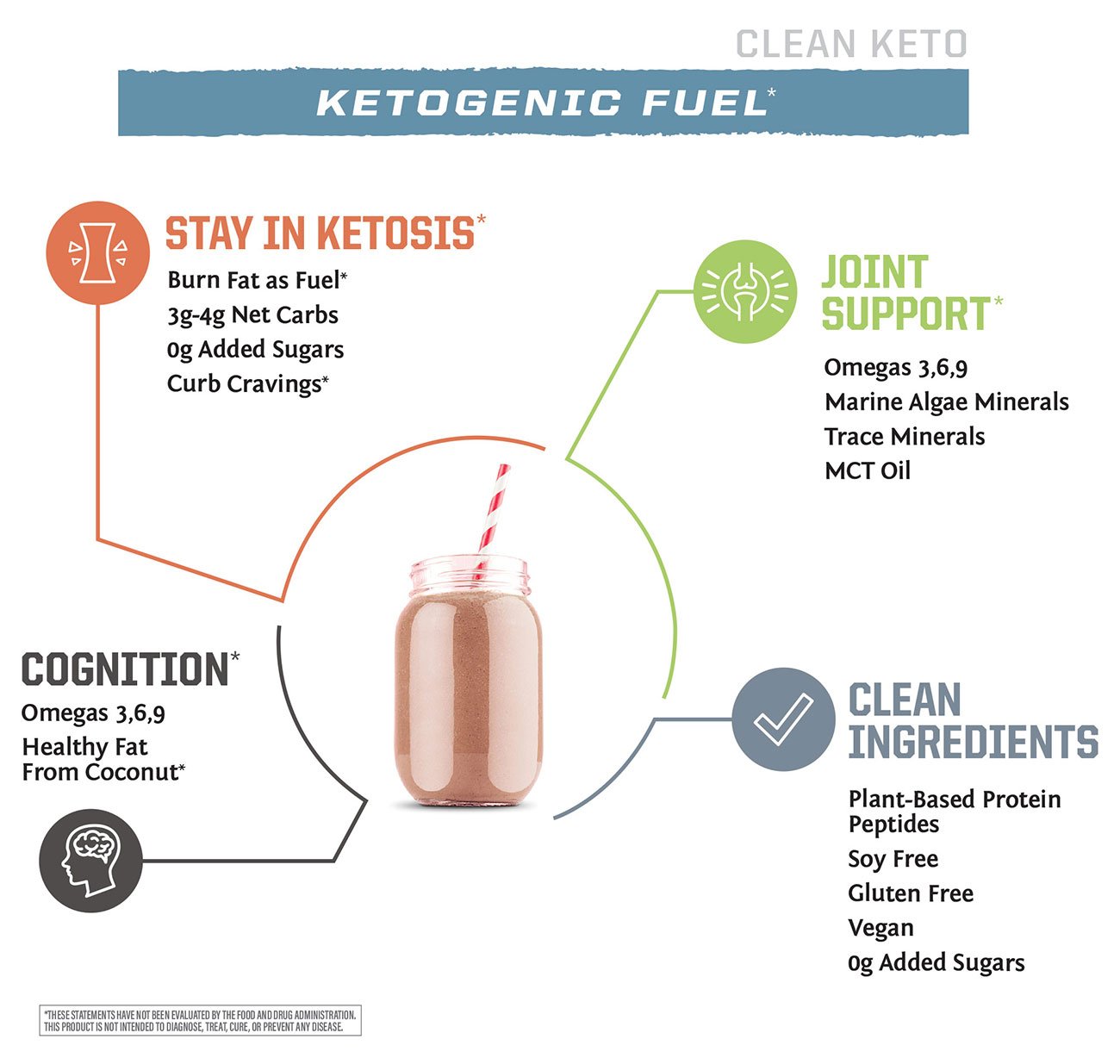 Soy Free
No Sugar Added
Gluten Free
Dairy Free
Vegan
Ketogenic Fuel
MCTs
Trace Minerals
73% Fat
22% Protein
5% Net Carb
7 g Fiber
Dietary Supplement
No Whey
100% Vegan
A Raw Superfood Company
Cognition
Joint Support
Curb Cravings
Stay in Ketosis
Burn Fat as Fuel
We made staying in ketosis clean and easy! Add this delicious, fat burning fuel with essential vitamins, minerals, and fiber to your favorite beverage. Improve your energy, metabolism and overall health with Plant-Based Clean Keto Protein Peptides.
Our mission to nourish & transform the planet drives everything we do from sourcing the finest ingredients to recycled & recyclable packaging. It's who we are.
Protein Blend:
Fava Bean
High in fiber
Raises L-dopa - (dopamine)
Increases HGH
Excellent source of Iron
Peptides: From Fermented Brown Rice
Small chain proteins that are more digestible, so are more easily utilized by the body.
PEA (Fermented)
Aids in weight loss
Promotes kidney function
Supports balanced blood sugar levels
Promotes muscle growth
Keto Matrix:
Healthy Fat from MCT oil
Provides immediate source of energy
Helps improve cardiovascular health
Helps burn fat
Helps you feel full
Helps maintain healthy cholesterol levels
Supports balanced blood sugar levels
Essential Vitamins & Minerals
Vitamin C, Calcium, and Iron supports the nervous system and healthy red blood cells
Aquamin
Aquamin™ trace minerals from marine algae
Supplement Facts
Serving Size: 48 g (2 Scoops)
Servings Per Container: 15
Amount Per Serving %Daily Value**
Calories 280
Total Fat 21 g 27%
Saturated Fat 20 g 99%
Total Carbohydrate 10 g 4%
Dietary Fiber 7 g 24%
Total Sugars 0 g
Includes 0 g Added Sugars
0%
Protein
14 g 28%
Vitamin C 51 mg 56%
Vitamin D3 0.8 mcg 4%
Calcium 220 mg 15%
Iron 5.6 mg 30%
Sodium 390 mg 17%
Potassium 100 mg 2%
Omega 3 740 mg †
Omega 6 261 mg †
Omega 9 2,430 mg †
**Percent Daily Values are based on a 2,000 calorie diet.
†Daily Value not established.
Amino Acid Profile
518 mg Alanine 331 mg Histidine 1132 mg Proline
363 mg Arginine 635 mg Isoleucine 363 mg Serine
1484 mg Aspartic Acid 1532 mg Leucine 278 mg Threonine
294 mg Cystine 769 mg Lysine 176 mg Tryptophan
592 mg Glutamic Acid 576 mg Methionine 1580 mg Tyrosine
358 mg Glycine 128 mg Phenylalanine
2327 mg Valine
Other ingredients
MCT oil powder (coconut oil, acacia gum), fava protein, organic pea protein, organic vanilla flavor, organic prebiotic fiber, organic brown rice peptides, organic coconut flavor, sea salt, marine algae, organic stevia extract (steviol gycosides).
Contains coconut.
Mix, shake, or blend 2 scoops with 200-300ml of your favorite beverage. Refrigerate and use prepared product same day.