Laost otsas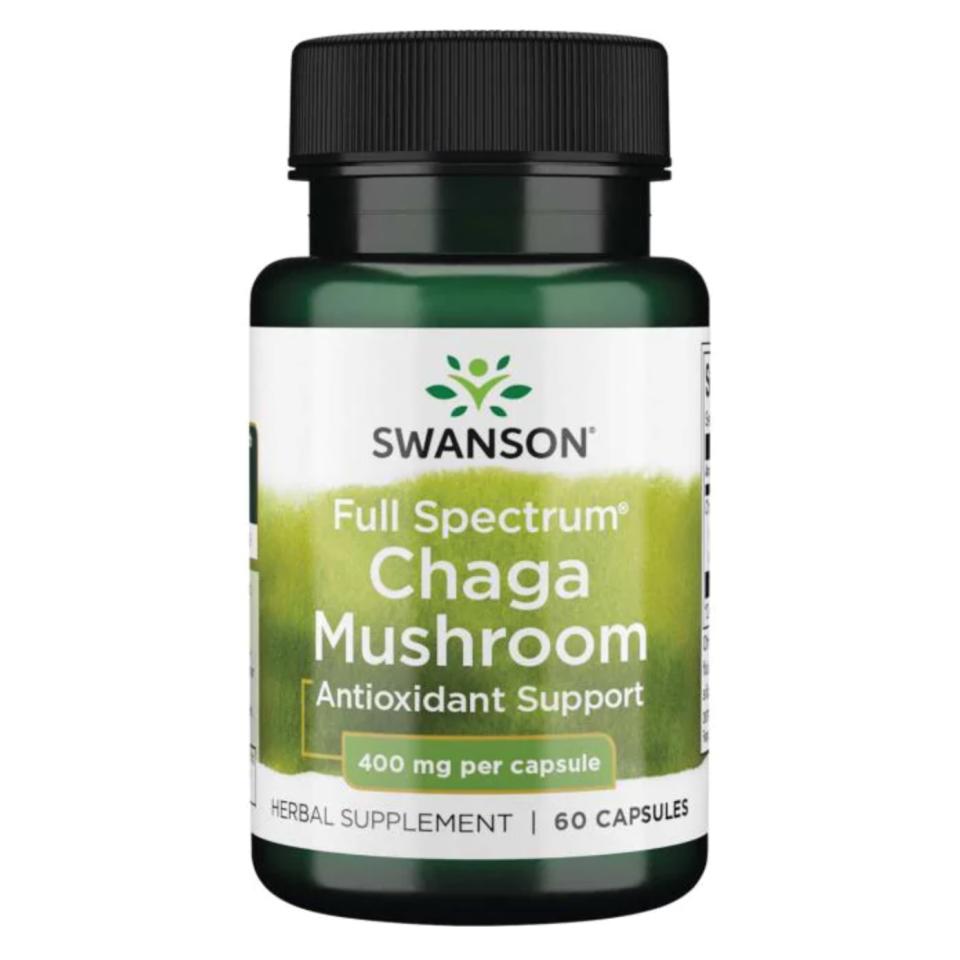 Zoom
Used traditionally for immune health
A source of antioxidants
Full Spectrum whole mushroom formula
Eastern Europe's most esteemed mushroom is now available to you with our Swanson Full Spectrum® Chaga Mushroom supplement. The chaga mushroom grows on birch trees primarily in Russia and Eastern Europe, where it has been used as a health solution for hundreds of years. It is a source of antioxidants. Our Full Spectrum Chaga Mushroom capsules feature whole chaga powder. They can be taken as a capsule or opened into hot water to create a tea infusion similar to the traditional method of use in Eastern Europe.
Supplement Facts
Serving Size 1 Capsule
Amount Per Serving % Daily Value
Chaga Mushroom (Inonotus obliquus) (mycelium)400 mg *
*Daily Value not established.
Other ingredients: Brown rice flour, gelatin, magnesium stearate, silica.
As a dietary supplement, take one capsule two times per day with water.