Laost otsas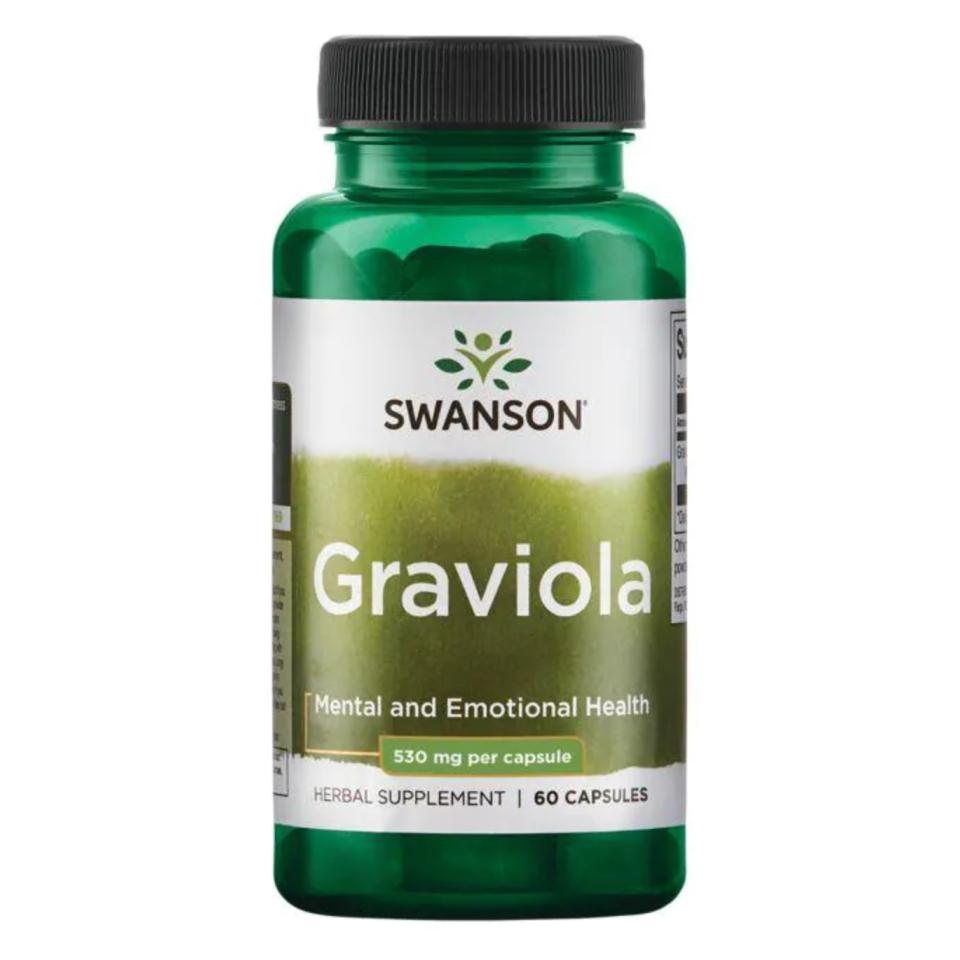 Zoom
Traditionally used to support a healthy immune system, digestive health and relaxation
Contains a wide variety of bioactive phytonutrients
Full Spectrum® formula features plant-based ingredients without unnecessary processing
Graviola is a powerful herbal supplement that indigenous South Americans have used for centuries to strengthen the body's defenses, support digestive health and promote a feeling of relaxation. Its remarkable properties have been the subject of research for more than 60 years. What makes graviola capsules so unique are its wide variety of bioactive phytonutrients, which work together at the cellular and systemic levels. You can experience this amazing herb in a high quality supplement at an affordable price. Each convenient capsule provides 530 mg of graviola herb powder.
Supplement Facts
Serving Size 1 Capsule
Amount Per Serving % Daily Value
Graviola Leaf (Annona muricata)530 mg *
*Daily Value not established.
Other ingredients: Gelatin, rice bran, magnesium stearate, silica.
As a dietary supplement, take one capsule per day with water.