Soodus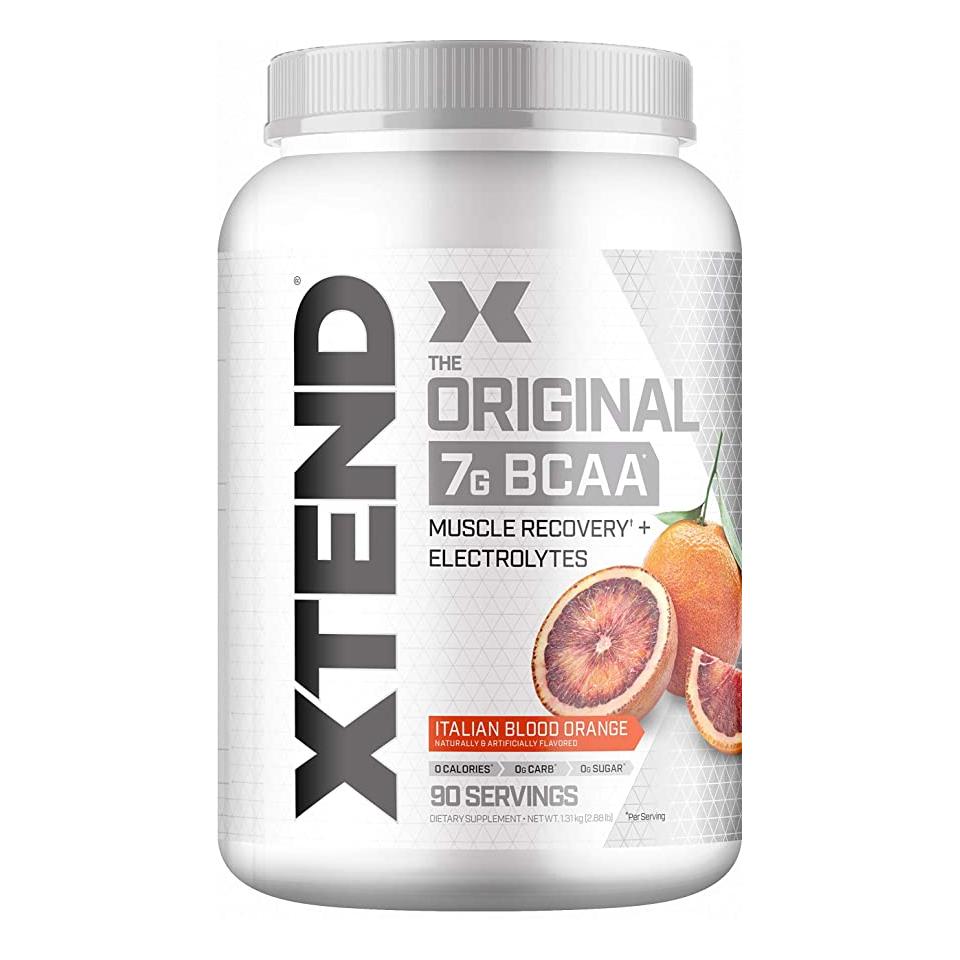 Zoom

7G OF BCAAS - Contains 7g of BCAAs in the nature-designed and research-proven 2:1:1 ratio
0 CARBS, 0 CALS, 0 SUGAR
3.5g of Leucine for Muscle Protein Synthesis
2.5g of L-Glutamine & 1g of Citrulline Malate
Stay Hydrated Pre-, During, and Post Workout with Electrolytes in XTEND
Faster recovery is key to better results. For over 10 years, XTEND® has been making the best recovery products in the world. Powered by 7 grams of branched chain amino acids (BCAAs), which have been clinically shown to support muscle recovery and growth, XTEND® Original also contains hydrating electrolytes and additional performance ingredients to help you refuel, repair, and recover. Try all the sugar-free, mouthwatering flavors of XTEND® to support your fitness goals.
Serving Size: 1 Level Scoop (14 g)

Servings Per Container: 90

Amount Per Serving:

%DV

Calories

0

Total Carbohydrate

0 g

0%*

Sugars

0 g

**

Vitamin B6 (as Pyridoxine Hydrochloride)

640 mcg

32%

Sodium

220 mg

9%

Potassium

180 mg

5%

L-Leucine

3500 mg

**

L-Glutamine

2500 mg

**

L-Isoleucine

1750 mg

**

L-Valine

1750 mg

**

Electrolyte Blend:




Sodium Citrate, Potassium Chloride, Sodium Chloride

1140 mg

**

Citrulline Malate (1:1)

1000 mg

**

*Percent Daily Values are based on a 2,000 calorie diet.




**Daily Value (DV) not established.
As a dietary supplement, mix each scoop in 600-800ml of water (adjust for taste preference) and shake well. On training days, consume 1 scoop during exercise and 1 scoop after exercise. On non-training days, consume 2 scoops throughout the day. For best results, use two scoops per day.