Shipping
SMARTPOST PARCEL MACHINE - 3€
Convenient, fast, and 100% weatherproof.
NB! Free delivery for orders over €100 in ESTONIA
SmartPOST parcel machines are located in different places all over Estonia and by using this parcel delivery method, you can choose the location most convenient for you.
If you want to receive the parcel the next day, you will have to make a purchase from iFit on a working day (Monday to Friday) before 3 p.m. In this case, the parcel is expected to arrive at the destination the next day. If you make a purchase from iFit after 3 p.m., the parcel will be delivered to the selected parcel machine the working day after the next working day. Purchases made on Fridays after 3 p.m. and on Saturdays, Sundays, and public holidays will also be delivered to selected parcel machines the working day after the next working day.

Receiving the parcel

As soon as the parcel has arrived at the destination parcel machine, an SMS with all the necessary instructions on how to receive the parcel will be sent to the mobile phone number listed in the order. Then, you need to go to the respective parcel machine and enter the code received in the SMS on the touch screen display of the parcel machine. This will open the right locker door and the parcel is yours! The parcel needs to be picked up within seven days from its arrival at the parcel machine.

Locations and opening hours of the parcel machines
Loading times of the parcel machines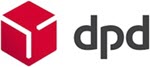 DPD PARCEL MACHINE - 3€
Collect your order from the nearest DPD parcel machine. NB! Shipping is always free for orders above 100€
DPD is a parcel delivery and sending network that consists of parcel machines. With more than 400 Pickup points over the Baltics, there is one closer to you than you would think! Orders made on work days (Mon - Fri) before 15:00 are shipped the same day. Orders made on Friday afternoons (after 15:00), during weekends and national holidays are shipped the next work day. You can expect the parcel within 1-3 work days.
Receiving the parcel
As soon as the parcel has arrived at the destination parcel machine, an SMS with all the necessary instructions on how to receive the parcel will be sent to the phone number listed in the order. Then, you need to go to the respective parcel machine and enter the code received in the SMS on the touch screen display of the parcel machine. This will open the right locker door and the parcel is yours! The parcel needs to be picked up within seven days from its arrival at the parcel machine.
COURIER-KULLER DOOR-TO-DOOR COURIER SERVICE - 4€
For those who appreciate convenience and simplicity.
NB! Free delivery for orders over €100 in ESTONIA
Would you like to receive the parcel without leaving the house? If you make a purchase from iFit on working days (Monday to Friday) before 4 p.m., the courier service will deliver your parcel the next day. If you make a purchase from iFit after 4 p.m., the parcel will be delivered to your doorstep the working day after the next working day. Purchases made on Fridays after 4 p.m. and on Saturdays, Sundays, and public holidays will also be delivered to you the working day after the next working day.

Receiving the parcel

The parcel will be delivered to the receiver to the location they have listed. It does not matter if it is your place of residence or employment. You can also choose the period of time when you would like to get your parcel delivered. In the morning of the day of delivery, you will be sent an SMS with the exact time of delivery to the mobile phone number listed in the order. The courier will call the receiver 15 minutes before arrival.
The accuracy of COURIER-KULLER parcel delivery varies by 30 minutes. If the courier fails to deliver the parcel to the receiver on the first attempt, they will agree on another time, if necessary. The receiver may also choose to have the parcel delivered to the parcel machine of their choice at no extra cost.
PICK UP THE PARCEL YOURSELF - 0€
The cheapest way to receive your goods!
All the products are available in our iFit Shop - Tartu maantee 52, Tallinn, which is why you can also pick up your goods yourself. This way, you will not have to pay any additional fees. If you choose this method for receiving your goods, you will not be sent any notices. We are open on working days (Monday to Friday) from 12 a.m. to 5 p.m (Saturday) from 12 a.m. to 4 p.m