Uus toode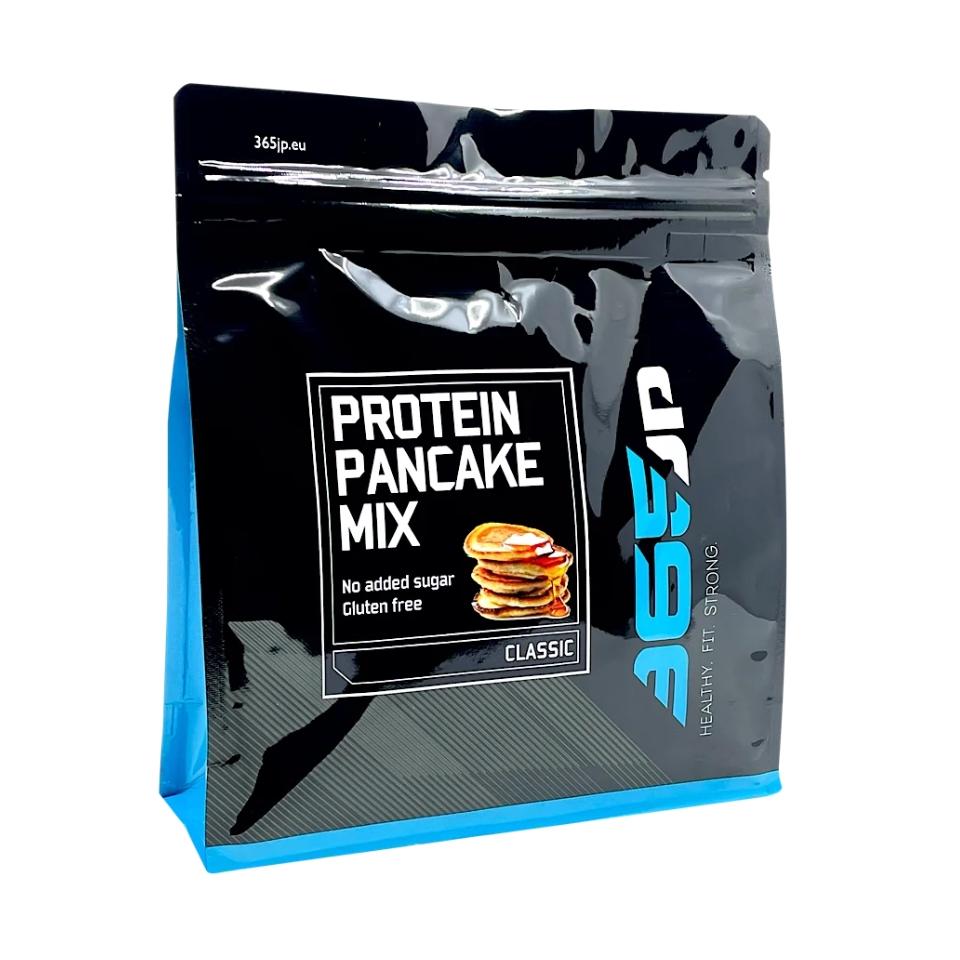 Zoom
Pancake flour with protein / Protein-rich pancakes.
Easy and quick to prepare, 365JP protein-rich pancakes are a pleasant meal for the whole family. Bake both sweet and savory pancakes!
Gluten free;
Contains no added sugars or additives;
Clean and high-quality product, high protein content;
Balanced nutrients;
Pancake flour is unflavored - you can choose whether you want to make savory or sweet pancakes;
Easy and quick to prepare.
1000 g in a bag.
Delicious and nutritious protein-rich pancakes are very easy to make:
Pour 125 ml of milk or water into the shaker/bowl/container where you are going to prepare the pancakes;
Add 70 grams of pancake mix powder.
Shake/stir well until dissolved.
Let stand for 2 minutes before baking.
Bake and enjoy!
Pancake flour with protein - Classic

Ingredients: oat flour, whey protein concentrate (milk) 30%, modified corn starch, baking powder, salt, flavorings.
Nutritional information (100 g):
– Energy 1707.1 kj / 404.2 kcal;
– Fats 6.1 g (of which saturated fatty acids 1.4 g);
– Carbohydrates 53.9 g (of which sugars 5 g);
– Fiber 6.3 g;
– Proteins 30.4 g;
– Salt 0.9 g.