Laost otsas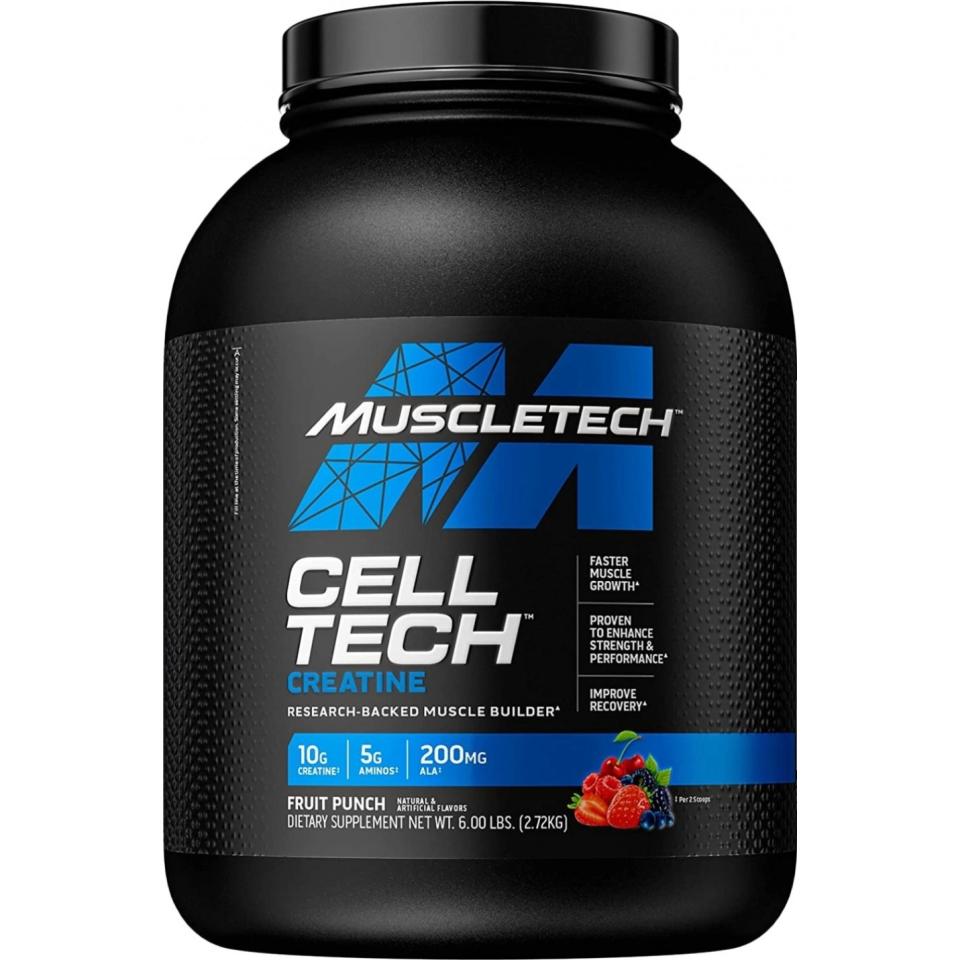 Zoom
Enhances muscle recovery
Helps improve athletic performance
Increases muscle size, volume and strength
Cell-Tech is a scientifically engineered creatine formula featuring a clinically validated blend of creatine monohydrate and carbohydrates.
Creatine helps improve muscle recovery between sets, amplify athletic performance during high-intensity exercise, and build more lean muscle. A multi-stage combination of carbohydrates helps shuttle creatine into the muscle, rapidly replenishes glycogen stores and delivers an intense muscle-expanding effect.
The formula also supplies BCAAs L-leucine, L-valine, and L-isoleucine in a 2:1:1 ratio as well as taurine and alanine. These free-form amino acids are some of the most abundant amino acids in muscle and aid in cell volumization.
Take 1 scoop of Cell-Tech with 180 ml of water or 2 scoops of Cell-Tech with 360 ml of water immediately following your workout. If you're not training that day, have your serving in the morning when you wake up.